ŽIVOT 90, Karoliny Světlé str. 286/18, 110 00 Old Town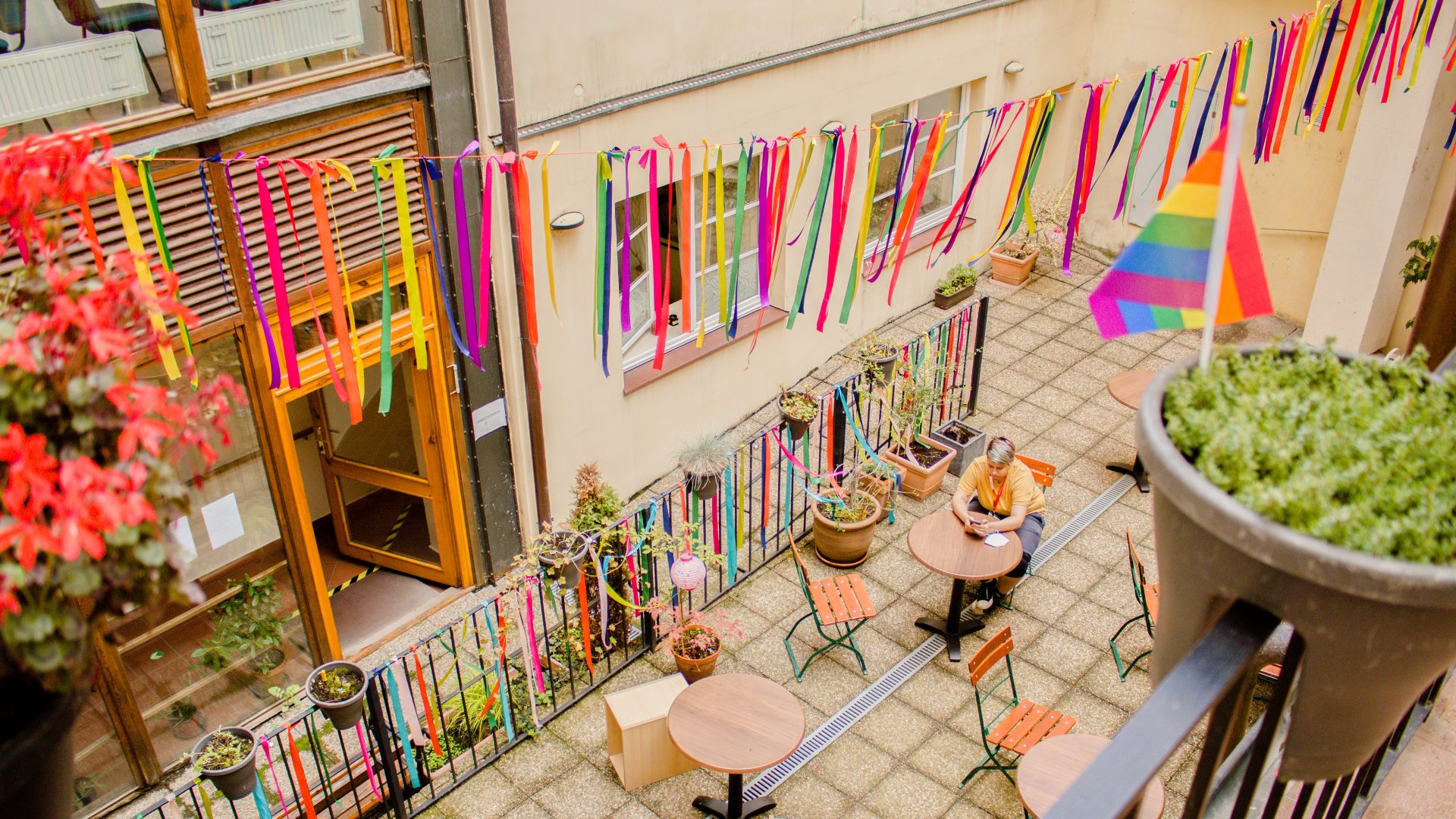 The headquarters of ŽIVOT 90 on Karolíny Světlá street turns into a place full of rainbows during the festival! The festival program will take place not only in the local hall of the Theater by Valšů, but also in the smaller Dřevák hall and in the garden.
Meetings, debates, talks, lectures, workshops… Pride Life is a place where we focus on the topics of health, life, family and community. The program is great for everyone who wants to learn something new and think a little during Prague Pride.
Rooms and places at the location
Divadlo u Valšů (U Valšů Theater)–On the ground floor, it is easily reached by following the rainbow footsteps, either straight down the corridor or across the courtyard.
Dřevák – On the first floor, right in front of the elevator or to the right from the stairs
Růžovka – Small room on the first floor, to the right from the elevator or to the left from the stairs.
Garden – The garden is accessible from the first floor, take the door to the gallery/balcony and up the stairs.