ŽIVOT 90, Karoliny Světlé str. 286/18, 110 00 Old Town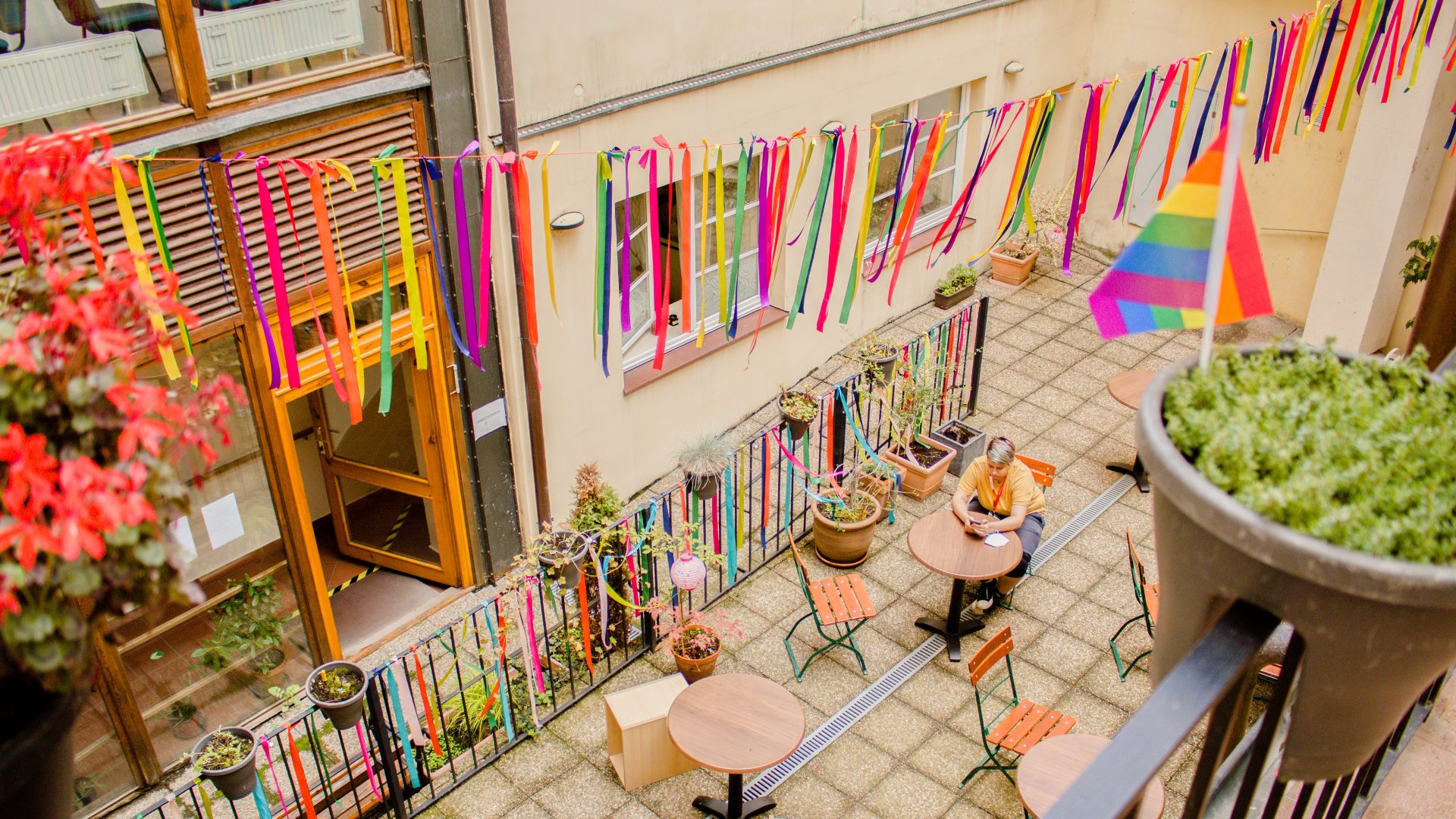 What was life like for Patti Smith in the wild 1960s New York? What obstacles did we have to overcome on the way to the first Slovak Pride? How do traditions influence us? Come to Pride Life's unique space that will answer many of your questions, combining theater, film, lectures, workshops, and even throw in a picnic. The packed program showcases LGBTQ+ life in all its colors and shades. In these spaces of Život 90, an organization that helps seniors (LGBTQ+ ones included) and brings generations together. Events will be happening in the theater, in the courtyard and in the garden.
Our events take place at these spaces at Pride Life:
Divadlo U Valšů (U Valšů Theater) – You'll find it on the ground floor, easily reached by following the rainbow footprints.
Courtyard – Before you enter the theater, you will see the courtyard, where the program will also take place.
Dřevák – Room located on the first floor, you can find it directly across from the elevators, or go to the right from the staircase. Not air conditioned.
Classroom no. 2 – A small room on the first floor, from the lift you simply go to the right, from the staircase to the left. Not air conditioned.
Garden – The garden is accessible from the first floor by a door out onto the walkway and up the stairs.
Exact location and map to be found when entering Pride Life.
You can bring your dog along, but it must be on a leash.