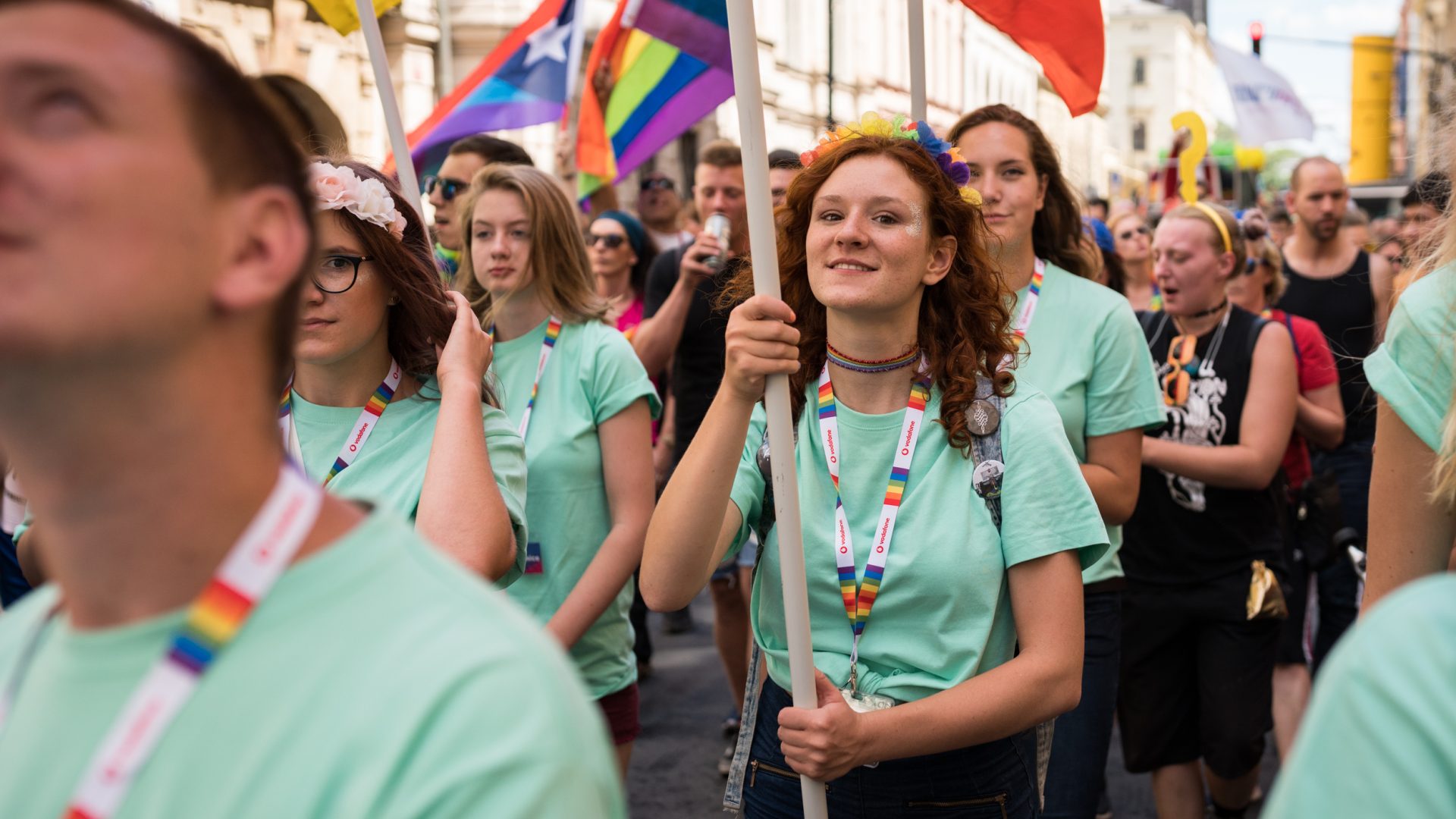 For the Prague Pride Festival, volunteers are indispensable. If it weren't for their amazing work and high dedication, Prague Pride would not be the festival we love. You, too, can become a part of our team and help the festival run smoothly. Plus, you'll get to meet the awesome people in the crew and make new contacts and friends.
Contact us via dobrovolnici@praguepride.com and we will get back to you. If you add you phone number to the e-mail, the communication will be quicker.
What do we need help with?
The highest number of capable volunteers will be needed during the parade on Saturday. We will make use of dozens of them: they carry flags, oversee security, lead groups, assure everyone has enough space… Volunteer help is also essential at Pride Park at Letná, as well as in the construction and cleaning of Pride Village.
Volunteers also help with the rainbow decorations, surveying visitors, making sales at the stands, lending blankets and sports equipment, handing out posters, looking after performers and guests, and much more. Many of them also contribute as the helping hands of the production team.
What you help us with is up to you. Choose what you feel up to doing and your availability. It's not a problem if you aren't interested in any of the previously mentioned positions, we will 100% find another task for you. All you need to do is get in touch – adventure, unique experiences and a wonderful feeling brought on by helping in a meaningful way are guaranteed.
Listed positions
In some cases, we also list specific volunteer positions. These generally need to be done systematically prior to the festival and require more responsibility and independent work. It's a great opportunity for people who want to apply their talents or who are looking for an opportunity to get new work experience.
You can find these positions listed on the Careers page. Most of them are for Czech speaking people only, so we only have a Czech version of that page.
Code of ethics
In order to make sure that cooperation with volunteers does not bring more harm than good, we all follow a few rules and principles. We have summed them up in a volunteers Code of ethics: