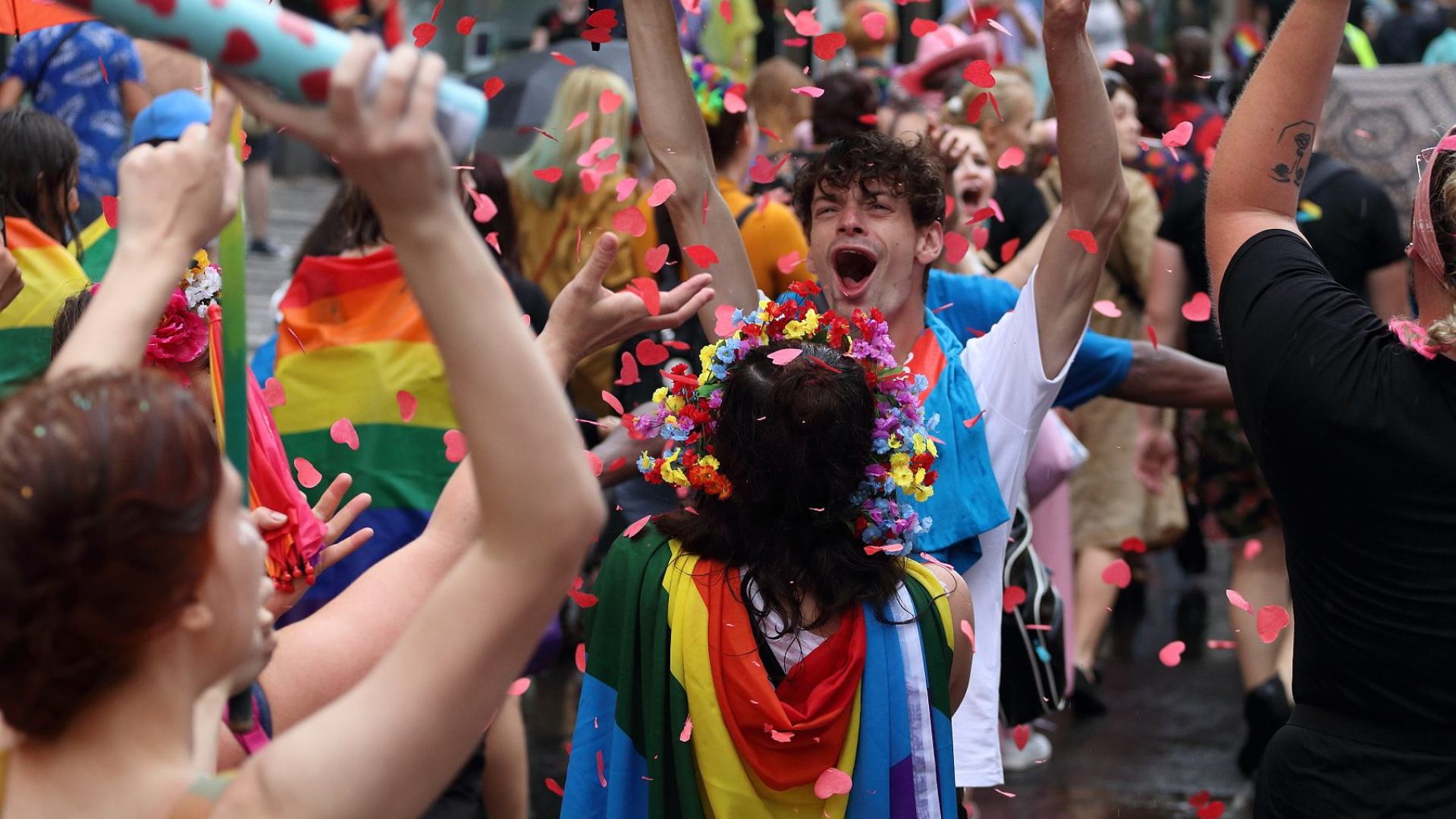 Do you like the Prague Pride festival? Please, support us!
The Prague Pride Festival is a non-profit project and there are many ways to contribute to its realization.
Festival merch
Purchase festival merch at our official booths in Pride Village and Pride Park to support the festival. There are many different items to choose from – a canvas bag with a festival heart made from fairtrade cotton, quality t-shirts, a glass bottle with a bamboo cap, a rainbow flag pairs gaime or perhaps our own fairtrade coffee from mamacoffee and a mug to go with it? Whatever you choose, #heartmatters.
Prosecco by Pride
After last year's success, we are once again offering you the official bubbles of the festival and this year we have added our own white wine. By consuming Prosecco & Wine by Pride you are supporting the festival, so don't forget to drink up! 🙂
Symbolic ticket to festival
New this year is also a symbolic ticket to the Prague Pride festival. The vast majority of all events in the Prague Pride programme are free of charge. To keep it that way, we need your support. By purchasing a symbolic ticket to the festival in the form of a rainbow woven ribbon you will support the realization of the Prague Pride festival. You can either buy the ribbon at our official merch booth for 50 CZK or get it from our "rainbow patrols" for a donation to our collection box. You can recognize the rainbow patrol by the official Prague Pride festival tag and the sealed box office.
Direct financial support
We appreciate every amount that anyone contributes. Private contributions and corporate partnerships allow us to make the festival accessible almost entirely for free. This means that even groups with limited financial means – for example, teenagers with no income of their own – can attend.
In addition to donations made by individuals, dozens of our corporate partners, private foundations, endowments and Czech and European grants and subsidies help with the realization of the festival each year.
We are financially supported by the City of Prague as well, whose representatives also provide the festival with their official patronage. Cultural program is usually co-financed by the Ministry of Culture, while the Ministry of Health supports the program for HIV prevention and destigmatization of HIV+ individuals. The European Commission is also an important partner for us through its many financial instruments. Furthermore, we greatly appreciate the support of many foreign embassies in the Czech Republic. Many thanks are also due to the volunteers. If it is not within your means to donate financially or otherwise, volunteering can be a great way to support the festival.
You can support us with your time too
Huge thanks also go to the volunteers. If financial or other donations are not within your means, volunteering can be a great way to support the festival.