Create Your Own Button Badge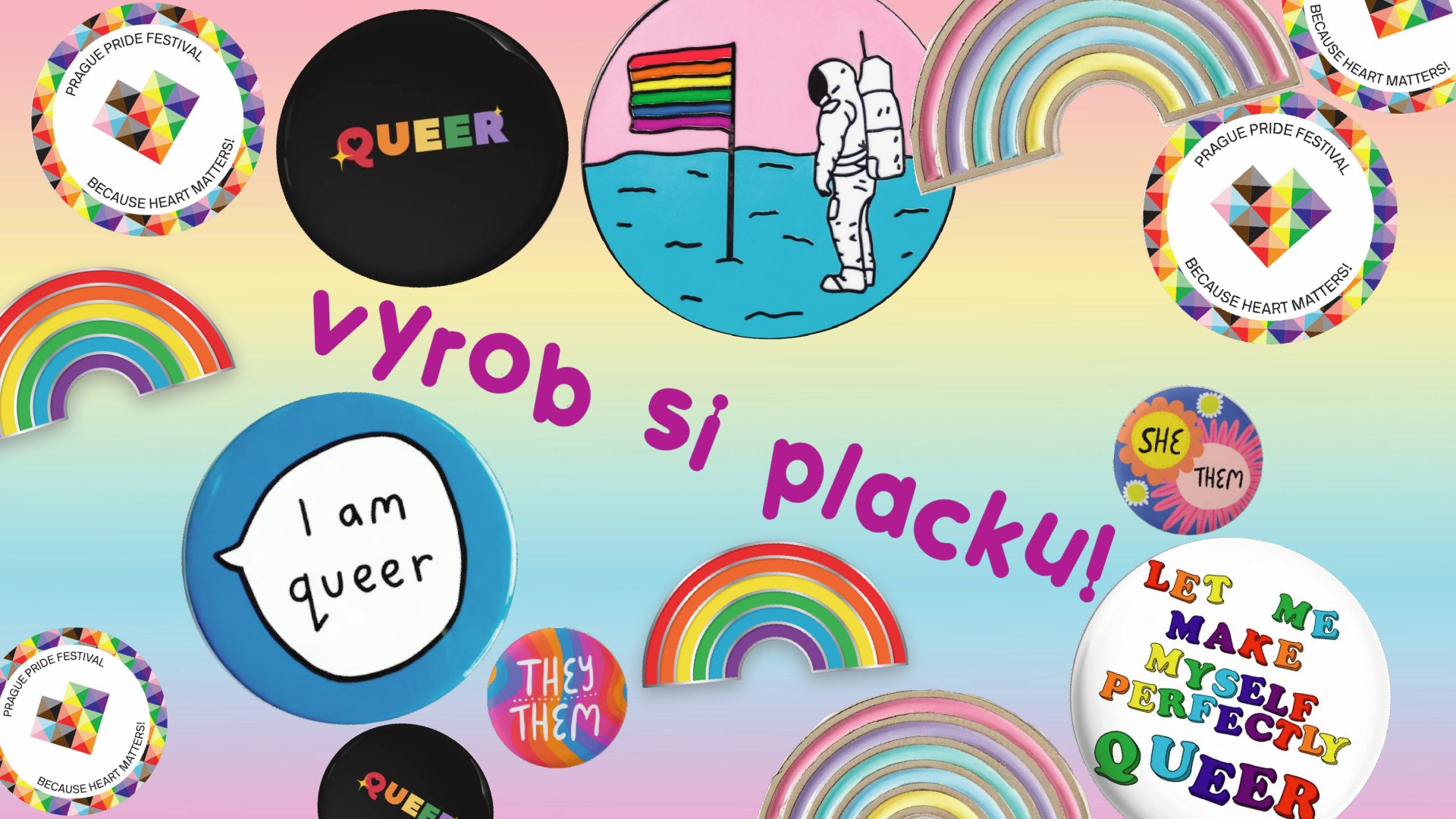 During the Tuesday workshops, you will also be able to create your own button badge! Materials for the badges will be provided – you are also invited to bring your own, because there are no limits to design. Do you have old magazines you don't read anymore, but their visuals are so camp that you want them on a badge? Feel free to bring them to Pride Village on Tuesday.
Event accessibility – suitable also for children and teenagers, accessible with a dog
Vibe check – requires interacting with the audience or other attendees, outdoors
Organizer – Prague Pride
We are a non-governmental, non-profit organization that puts people and human dignity first. Our core values are respect and diversity. We believe in democracy and the rule of law based on respect for human rights. Our mission is creating a respectful and safe environment where LGBT+ people can be themselves.
Pride Village – Additional Programme