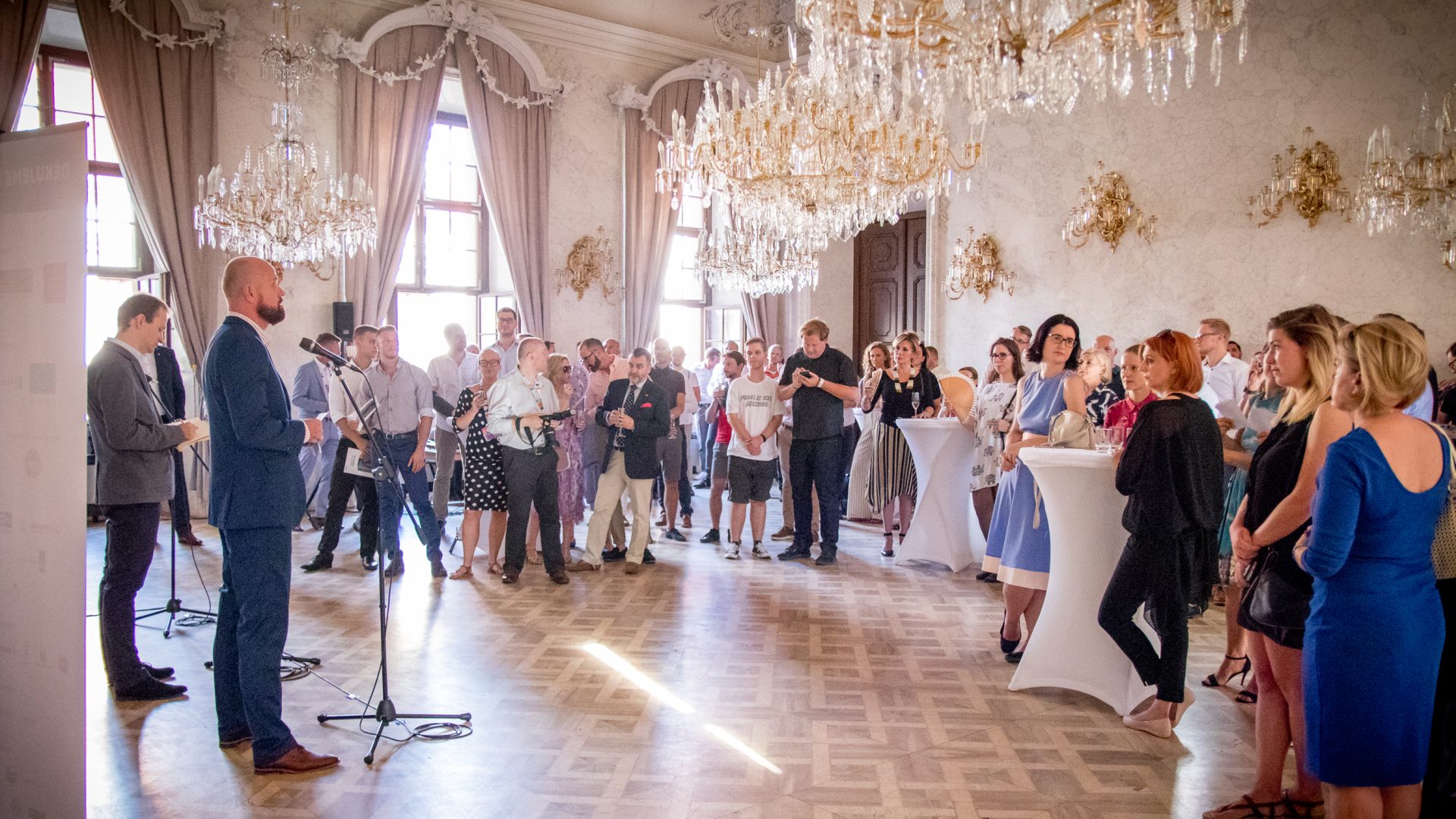 The Prague Pride festival is the largest Pride festival in Central and Eastern Europe. In 2022, 60,000 people attended our parade, with a week all-events festival attendance being well over 90,000 visitors. The Prague Pride Festival has an additional reach in the media as well, be it through television coverage, the press, radio or the internet. On social media, the festival reaches hundreds of thousands of users.
Every year, The Prague Pride Festival presents over 150 events in its program. From lectures, film screenings and workshops, picnics and discussions about health, to the traditional rainbow parade through Prague. It would be impossible to organize such an event without cooperating with our partners. Help us make it happen! Contact us @ lenka.bartova@praguepride.com.
Your impact
Support of the 150+ events, the vast majority of which are free to attend

Building an environment in which people, who often face discrimination and constant stress as minorities, feel safe and free to be themselves

Promotion of the values of respect, freedom, acceptance

Increased interest from LGBT+ consumers and employees
Opportunities for corporate partnership and support
Financial support
This kind of support is universal, and we know exactly how to maximize its potential and use it where it's needed the most. You can make a financial donation to support the festival as a whole, or we can figure out a specific way to use the funds together. Do you wish to pay for a portion of the rainbow decorations or perhaps support the production of a specific event? Anything is possible.
Products
For many companies, support in the form of donating or lending their products is more accessible. Examples include production equipment (stands, lighting and audio equipment, fencing…), food and drinks for our many volunteers, rainbow decorations and much more.
Services
Without partners providing services, we would not be able to realize the festival. Without partnerships with hotels we would not be able to provide accommodation to our guests from abroad. Logistics services are also extremely valuable to us, without them it would be impossible to realize a festival with locations all over Prague. Digital, media, marketing, cleaning and other services are also essential for the organization of the festival. Does your company specialize in the service sector? Do not hesitate to contact us, we will surely find a suitable form of cooperation.
Programme
Festivals are defined by the programme they offer. You can help us attract guests from abroad, organize an event of your own, provide cultural and event venues, etc. Naturally, we can also cooperate if you yourself are active in the fields of art, human rights or education. You can contact us at any time of the year as the program starts to take shape more than six months before the festival.
Lenka Bártová – lenka.bartova@praguepride.com