Venue: Pride House – Tent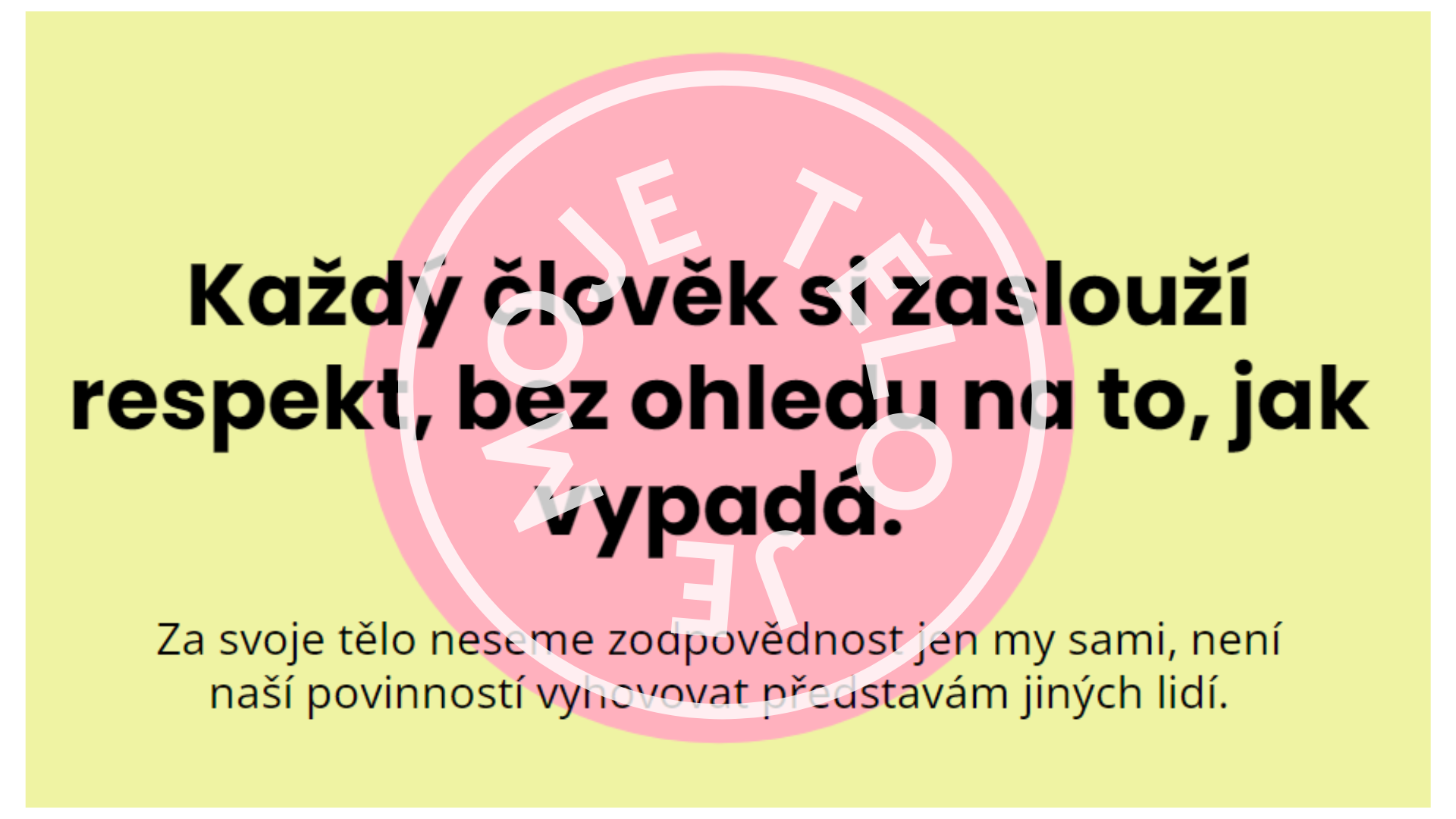 The ws My body is mine will introduce you to the concept and vision of the entire project,every body deserves respect regardless of how it looks.
The Moje telo je workshop is a unique project in the Czech Republic. We draw attention to the harmfulness of body shaming and want to change the way we talk and write about ourselves not only on social networks. We will guide you through individual topics such as body shaming, the influence of social networks, eating disorders and where to seek professional help. Children and adults can try out several activities from the upcoming MTJM workshop for schools, which we will start in the fall. How many times in childhood or even adulthood have we heard unsolicited evaluations and hurtful comments?! Let's change that. We are only responsible for our bodies, it is not our duty to conform to other people's ideas. Together we will create a respectful atmosphere where every body deserves respect regardless of how it looks.
Hosts: Helena Pravdová – lector a coordinator of workshop for schools Adam Bednář – lector MTJM and Nevypusť duši Vojtěch Dvořák – coordinator MTJM, lector Prev-centrum, z.s. and Nevypusť duši.
Organizer: My body is mine
The MTJM project is a non-profit initiative dealing primarily with the topic of body shaming, removing its taboo and opening a discussion about it in society. Body shaming hurts and hurts. Therefore, our goal is to create a platform not only for its victims, but above all for the education of those who commit it. MTJM is a safe space. It is a place of acceptance and understanding. It is an initiative for a conscious and empathetic society. But what the project is not is the adoration of obesity.