Travesti a Drag Show Crazy Goddess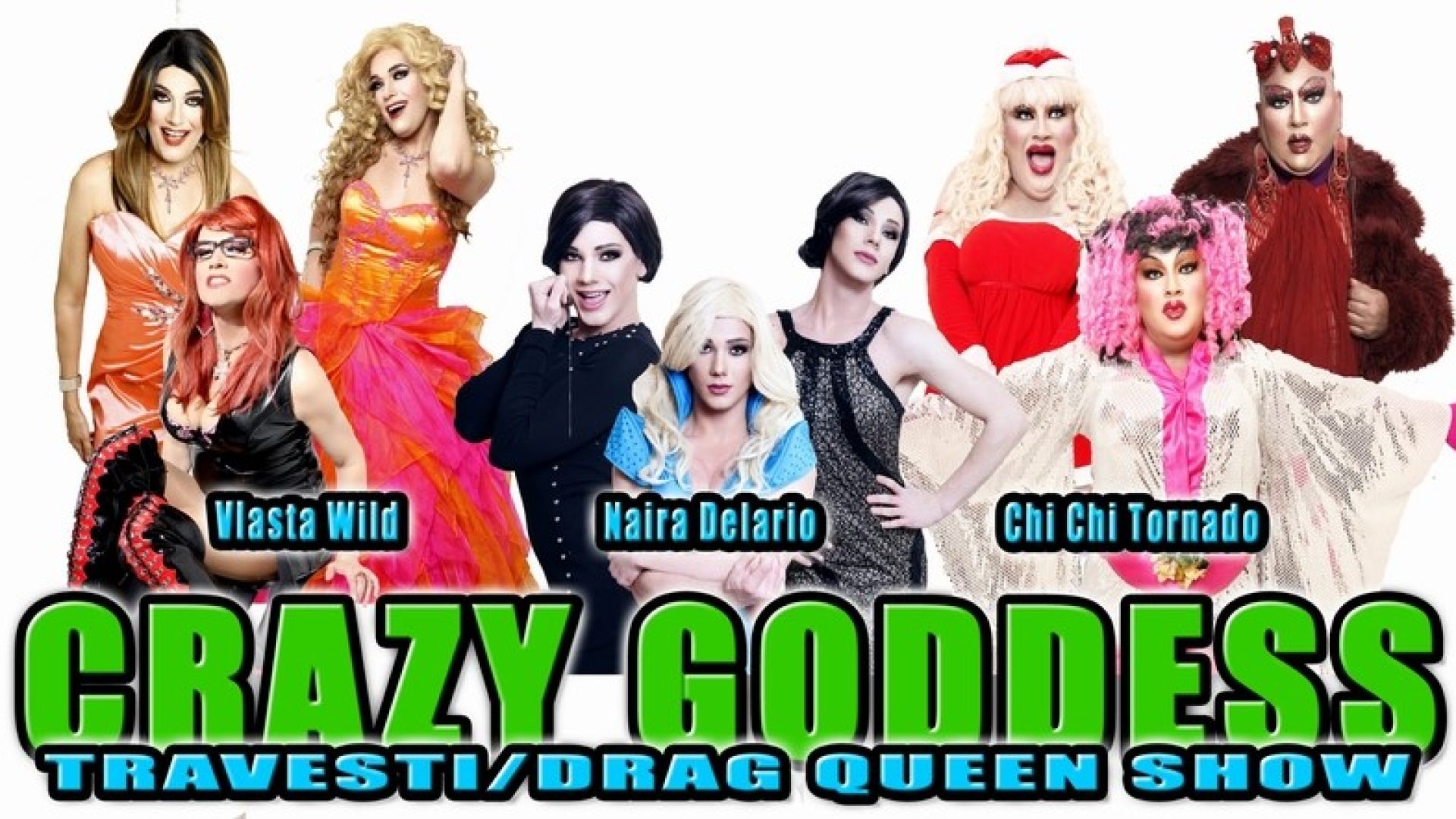 The CRAZY GODDESS travesti group was formed in 2004. With its concept and composition of performers, this group is unique in the Czech Republic. CRAZY GODDESS shows are not just a fashion show; they primarily entertain the audience! The members of the CRAZY GODDESS group have become well-known figures in the Czech and European travesti/drag scene, and thanks to their popularity and talent, individual performers have made their way into film, theater, and television. They are already a traditional part of the Prague Pride program. Get ready for Vlasta Willd, Chi Chi Tornado, and Naira Delairo, who will surely deliver an amazing performance at Střelecký ostrov – Pride Village.

Screamers are one of the most stable Czech artistic groups, established in the field of alternative theater in 1997. It consists of a group of artists – actors, dancers, singers, and comedians. On stage, they have collaborated with the majority of popular Czech singers, actors, and comedians, including the famous group Boney M. In 2010, they enchanted millions of viewers in the semifinals of the talent competition Česko Slovensko má talent. Screamers are masters of parody and artistic exaggeration with a theatrical twist. Their performances are an aesthetic experience combining acting, ballet, and vocal art. The art of female impersonation, brilliant improvisation, and stage composition are their specialties.
The event is a show in Czech but suitable for English speaking visitors as well.
Event accessibility – accessible with a dog, barrier- free
Vibe check – large capacity event (more than 200 people, high possibility of physical contact), loud, outdoors