Tea Party and Live Concert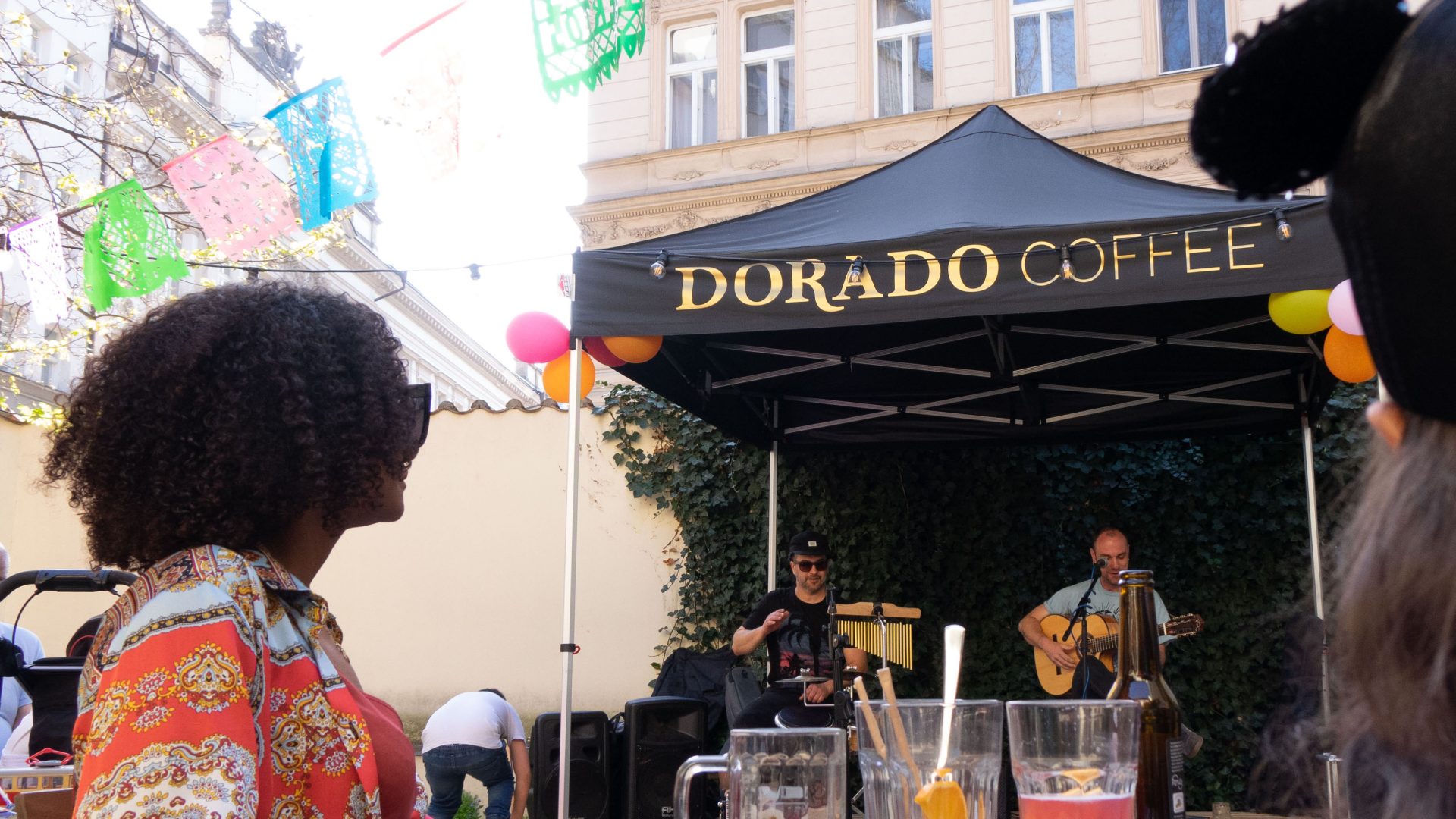 A delightful fusion of a garden and tea party, where guests can enjoy food, drinks, and socialising in a picturesque setting. As laughter and conversation fill the air, the serene ambiance and blooming flora create a perfect harmony, making this event a captivating experience that combines chill vibes with the natural beauty of our garden. From 15:00 to 19:00, enjoy the delightful ambiance with chill music and an engaging trivia game, featuring questions focused on LGBTQ+ history, culture, traditions and current events, proudly sponsored by Pragay. At 19:00, be captivated by an exclusive concert featuring an incognito artist, an experience you won't want to miss. This concert is generously sponsored by the Embassy of the Grand Duchy of Luxembourg in Prague, adding a touch of international flair to the event. As the evening progresses, from 21:00 to 22:00, immerse yourself in a relaxing chill music set, creating the perfect atmosphere for meaningful conversations and connections.
PROGRAM: 15:00 to 19:00 Chill music and trivia game with questions LGBTQ+ topic, organised by Pragay, sponsored by DickObraz 18:30 to 20:30 Concert incognito artist, sponsored by: Embassy of the Grand Duchy of Luxembourg in Prague 20:30 – 22.00 chill music set
Event accessibility – accessible with a dog, barrier-free
Vibe check – quiet event (no loud music, shouting, etc.), requires interacting with the audience or other attendees, seating options, outdoors
Guests DickObraz.cz – adult coloring pages Pragay – a non-profit organization for LGBT+ Latin American people living in the Czech Republic Embassy of the Grand Duchy of Luxembourg in Prague
Organizer – Dorado Coffee David and Ami, a Czech-Colombian couple, opened their café and gallery Dorado Coffee only a year ago, but in that short time it has already become the center of Latin American culture and gay life in Prague. Enjoy their selection of coffee, chocolate, cocktails, wine, beer and homemade desserts and relax in one of the comfortable hammocks in their blooming garden. Besides holding art and photography exhibitions, they also host concerts, film screenings, workshops, pop-up restaurants, author readings, etc.
Pride Café
Betlémské náměstí 1