Sports Afternoon with Alcedo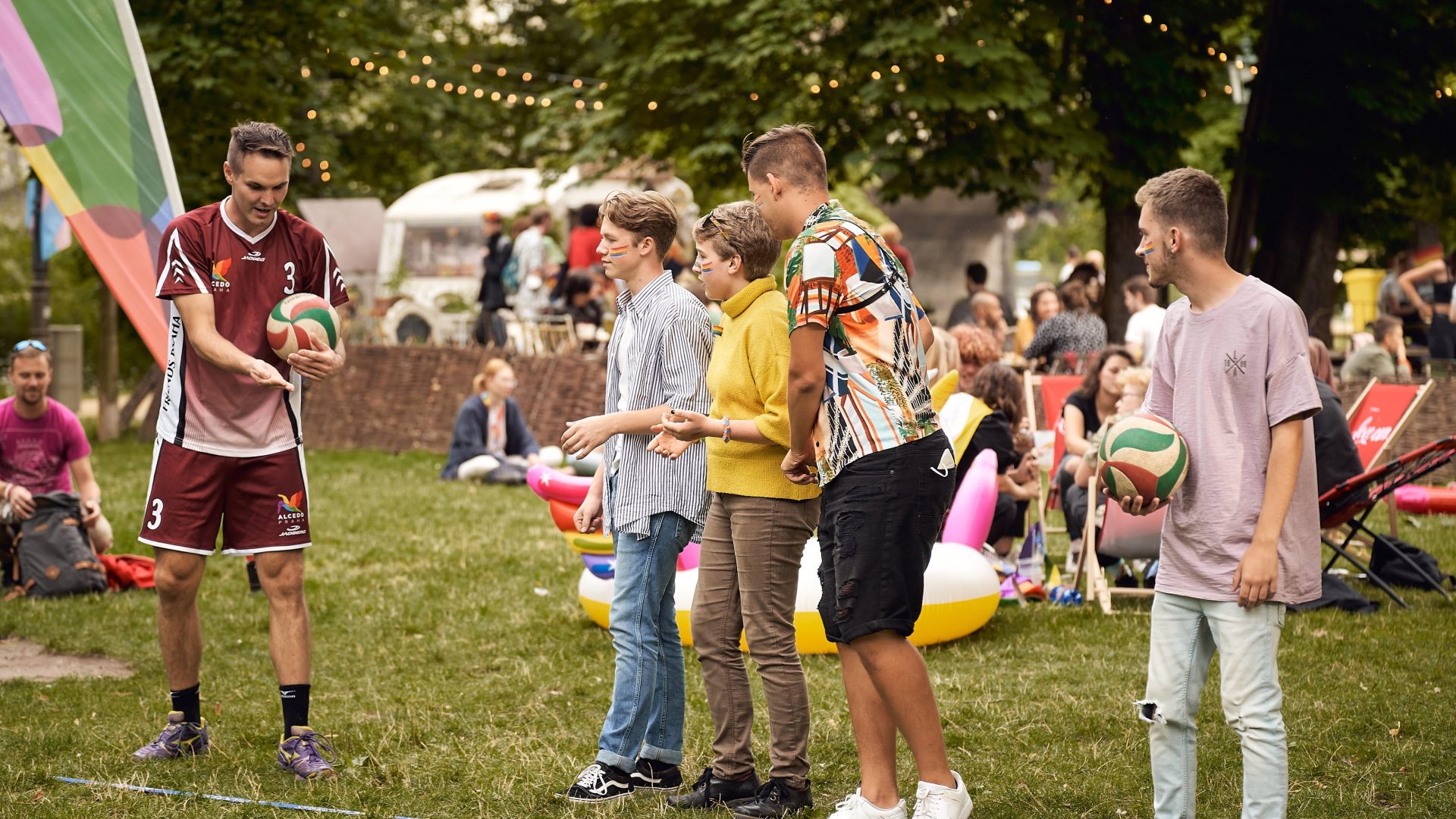 Come join us for a game of volleyball or badminton – we are organizing a pleasant sports afternoon for you in Pride Village on Střelecký ostrov. We look forward to seeing everyone who comes out to enjoy the day with us.
Event accessibility – suitable also for children and teenagers, accessible with a dog
Vibe check – large capacity event (more than 200 people, high possibility of physical contact), outdoors
Organizer – Alcedo Praha z.s.
Alcedo Praha, z.s. is a sports club that has been bringing together the LGBTQ+ community, their friends and supporters since 1997. Currently, they only have a few volleyball teams that run regular volleyball training sessions for gay boys and their friends. They organize spring, summer and autumn training camps, as well as tournaments in beach volleyball and classic six-player teams volleyball.
Pride Village – Additional Programme