Short films & long drinks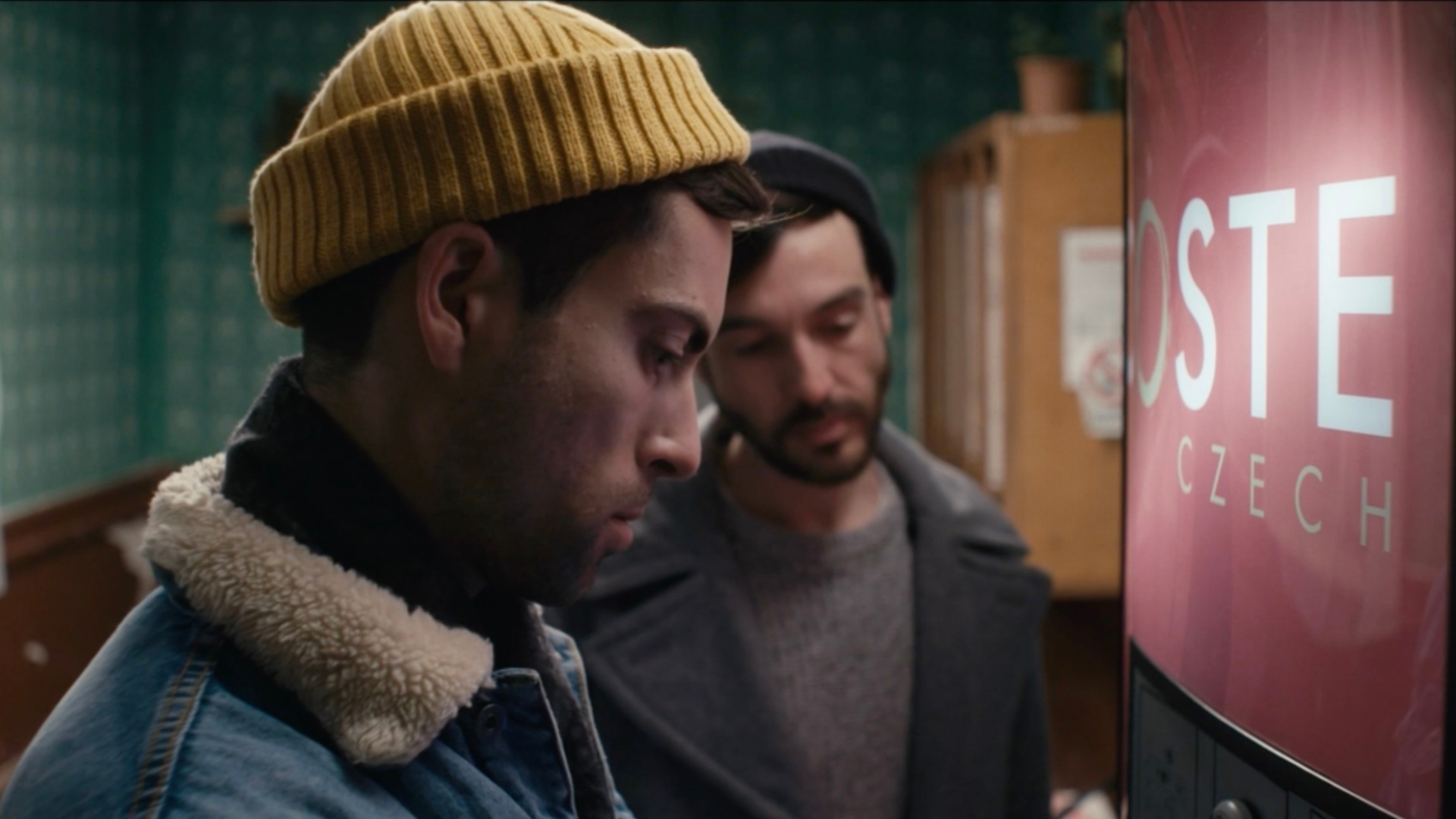 Classics as well as films freshly imported from Cannes! If you prefer cocktails to popcorn, this screening of LGBT+ shorts is just what you want!
A selection of short LGBT+ films that will be projected at the informal and cosy space of Dorado Coffee. There will be screened two thematically different blocks of short films, among which you will find both older prize-winning and loved-by-audience pieces, as well as newer films freshly imported from Cannes. In addition, you can make the screening more pleasant by refreshing yourselves by our cocktails or other alcoholic and non-alcoholic drinks. If you want to take a break from watching (or have already seen some of the screened films), you can enjoy our lovely garden meanwhile.
19:00 – BLOCK 1: Fraternal Secrets
Cicada (6 min, in Czech with English subtitles) Every game has its rules. But none are as strict as the ones that society imposes on us. While the film by Chinese director Piaoyu Xie glitters with tempting flashes of Indian summer and sings with the buzz of cicadas and the rustling of trees, much darker impressions run inside the young hero. Can brotherly love transcend restrictive rules?
Touching (40 min, in Czech with English subtitles) Behind the door of David and Mark's room lies the secret of their mutual self-discovery. But when Mark's childhood curiosity disappears through adolescence, he realizes that they have crossed the boundaries of brotherly love, which the younger David is not yet able to understand. A film by Slovak director Dominik György.
Billy Boy (25 min, in Spanish with English subtitles) In an apartment infested by ants, Alejo (38) hunts for love between speed dating and afternoon sex. However, at his free time he is also creating a gift for his little brother, who will have a birthday soon. Film made by Argentinian director Sacha Amaral was nominated in two categories in last year's Cannes Film Festival. This movie will be screened in Spanish with ENGLISH subtitles only!
20:30 – BLOCK 2: Different Kinds of Love
Narkissós (3 minutes, in Czech with English subtitles) A short puppet-animated analysis of endless self-love, loosely inspired by the ancient myth of Narcissus. Whoever wants to love others must be able to love themselves. Film of the director and animator Nora Štrbová premiered at the Stop Motion Montreal Festival.
Roma Boys (32 min, in Czech with English subtitles) A hybrid documentary about triple discrimination tells the story of a young Romani gay activist who presents his script for a melodramatic film about a couple of gypsy guys who are unhappily in love. Scenes from a never-to-be-made film blend in an original and playful way with the narration of its author. The hero assures us that a film story can be a tool for changing the view of homosexuality in his community. The film by the director and documentary filmmaker Rozálie Kohoutová has won a number of awards both in the Czech Republic and abroad.
Must Be Painful (15 min, in Czech and Spanish with English subtitles) A short comedy drama about communication barriers. After they miss the train, a perpetual student Danny and his Spanish boyfriend have to wait at an abandoned railway station in Central Bohemia together with a homophobic couple of locals. However, they have no idea Danny understands every word they say. The film made by director and screenwriter David Semler won the award of the European television channel ARTE for the best student short film.
Peacock (26 min, in Czech with English subtitles) The playwright Ladislav Stroupežnický was an important figure of the Czech theatrical realism. The story of his tumultuous youth and first love, however, could rather be compared to a tragic romance, the imprint of which Stroupežnický had carried all his life. Already a cult film, made by director Ondřej Hudeček, in 2016 won the Director's Award at Sundance and became the first Czech short film in the competition section of this festival.
Czech-Colombian gay couple, David and Ami, opened their coffee shop and gallery Dorado Coffee only few months ago, but it has already become the centre of Latin American culture and gay life in Prague. Taste their specialty coffee, chocolate, cocktails, wine and beer, homemade desserts and relax in one of the comfortable hammocks in their lovely garden. In addition to hosting art exhibitions and photographs, they also organise concerts, screenings, workshops, birthday parties, etc.