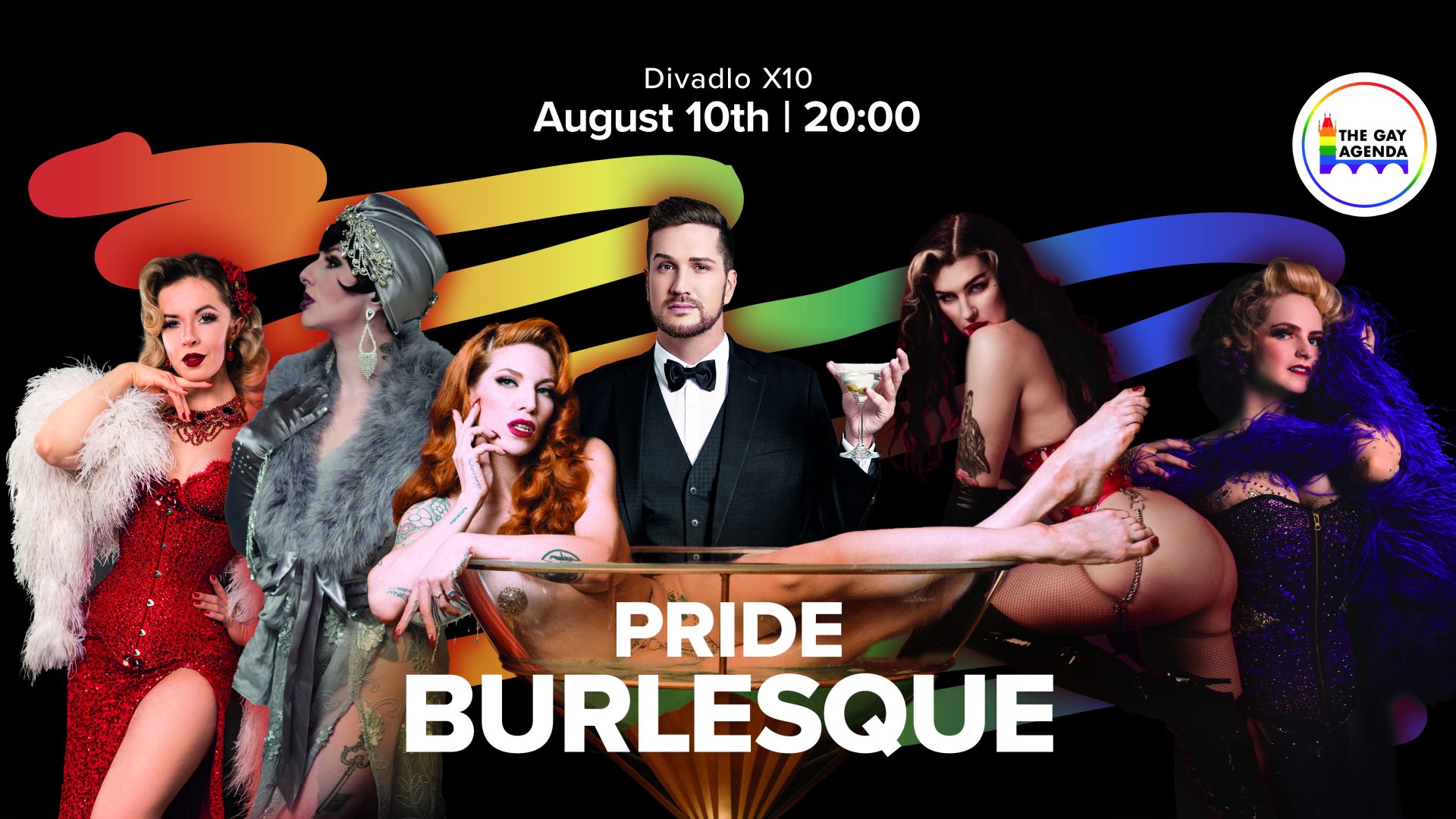 The Gay Agenda's Pride Burlesque is back at the 2023 Prague Pride Festival! Join us for a night of glamour, fetish, and tassel twirling action. You'll be treated to performances by premiere burlesque artists from the Czech Republics, Austria, Germany, and the United States!
Burlesque performances by:

Kalinka Kalaschnikow (AT)
Kitty Willenbruch (AT)
Lolita Va Voom (USA/GER)
Madeleine de Sade (AT)
Michelle Marvelous (SK)

Doors to the venue at DivadloX10 open at 19:00, we begin at 20:00. The venue has a bar which is cash only. We have a balcony that is standing-room-only and also seating on the orchestra level.
Entrance fee – seated/orchestra 300 to 400 CZK, standing/balcony 200 to 300 CZK
Event accessibility – accessible with a dog
Vibe check – large capacity event (more than 200 people, high possibility of physical contact), loud, requires interacting with the audience or other attendees, seating and standing options, indoors
Trigger warnings – flashing lights
Host – Action Jackson (US) in English
Organizer – The Gay Agenda
The Gay Agenda is a queer-owned, independent event production company based in Prague.