Picnic for LGBTQIA+ youth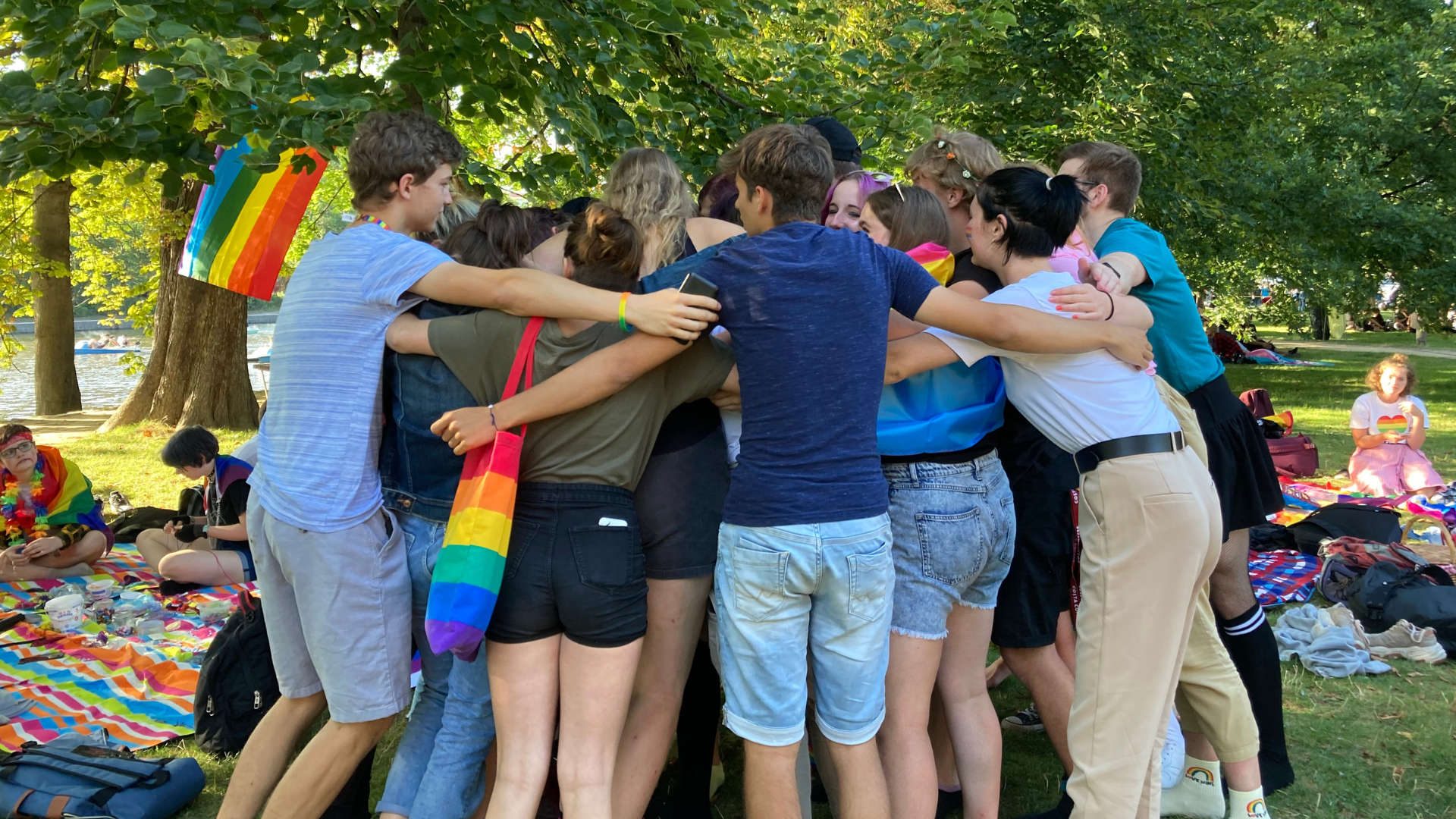 A friendly hangout for teens (ages 13-21) full of making new friends, relaxing, playing games and picnicking.
"Join us at Pride Village for a unique, picnic-friendly, gathering for LGBTQIA+ youth (ages 13–21).
What can you experience at the event? We'll talk meet new friends, relax, socialize as needed, play games, eat food together or just share our presence. If you want and have the opportunity, please bring a card or board game, something to drink and snack on (for yourself or for everyone. Depending on your ability), and protection from the sun or rain depending on the weather.
We look forward to seeing you!¨
Since 2016, we have been creating a safe space for LGBTQIA+ youth (ages 13–21) to meet outdoors and online. In addition to several events each month, we also have an active community on the discord server! Find out more on our social media.
Pride Village – Additional Programme