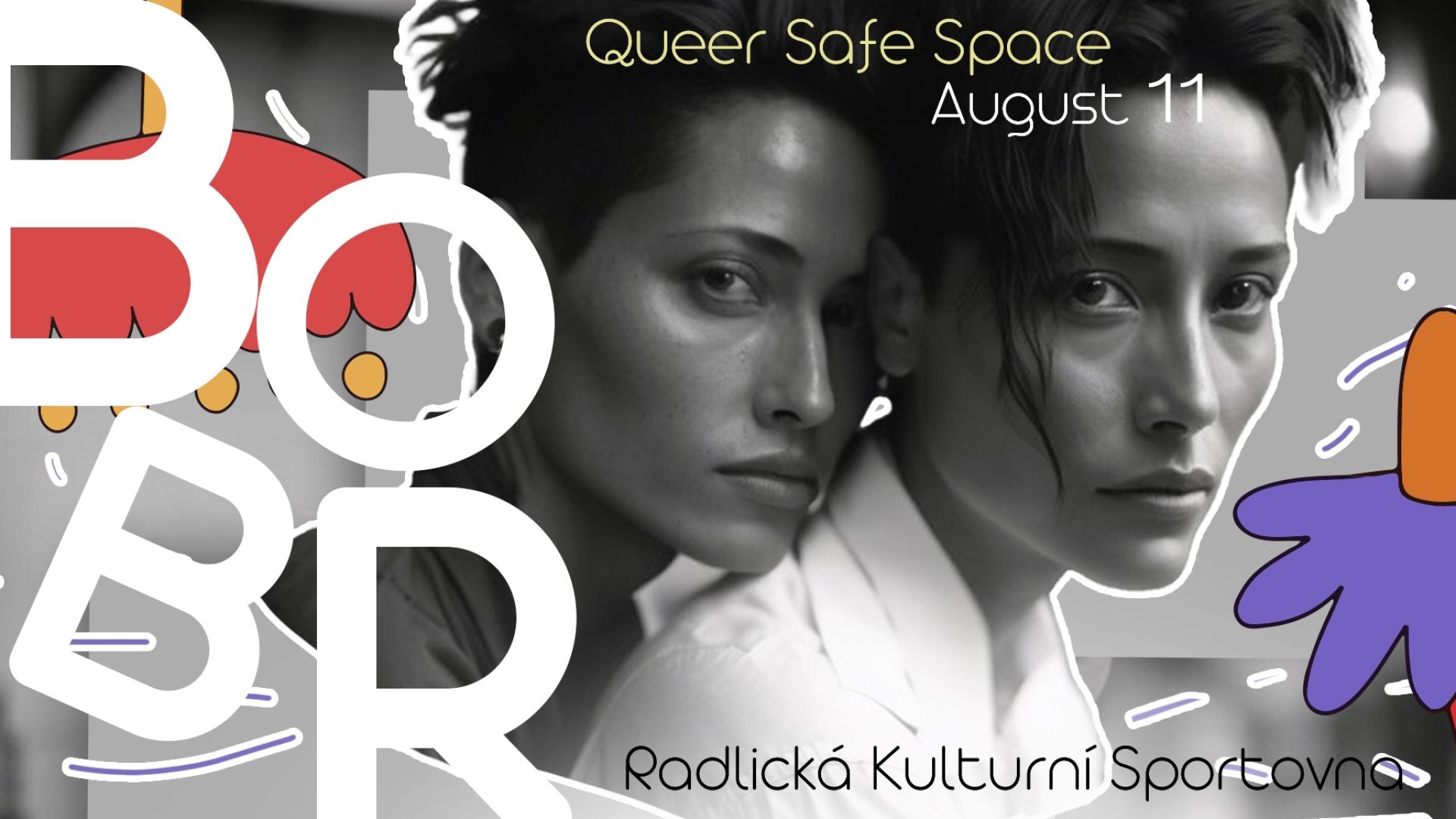 The BOBR ("beaver") event was born out of the need to have a queer party for lesbians* and to promote lesbian culture in a broader sense. We welcome all people who resonate with this intention as long as lesbian culture is in their heart or close to them.
We also invite queer women, femmes, we welcome trans and/or non-binary people, and all other allies who respect and celebrate our goal. It's going to be beavertastic! ♥︎
♢ START at 20:00
♢ MUSIC starts at 20:30 and we dance until the morning. Leave shyness at home, we are a SAFE SPACE, everyone and all our doors are open.
♢ LINE-UP ♢
▷▷▷▷▷▷▷▷▷▷
20.30-21.30: ELSKË
21.30-23.00: INKÄ
23.00-00.30: BAMBI
00.30-02.30: HRRHRRRRHRRR
♢ ACCOMPANYING PROGRAM THROUGHOUT THE PARTY
Get to know each other! We've set up an offline dating feature, stop by our table.
Elskë
Queer DJ Elskë has been active in the Prague club and activist scene for several years. She has played at many afterparties, for example at the Mezipatra Queer Film Festival, where she shared the stage with singer Anna Calvi. In her sets she includes queer interperts, trying to convey the message that love and identity know no boundaries. Genre-wise, she moves between electro pop, contemporary with tech house, but she's not afraid to play whatever she's into at the time. Her only criteria is to make her audience dance.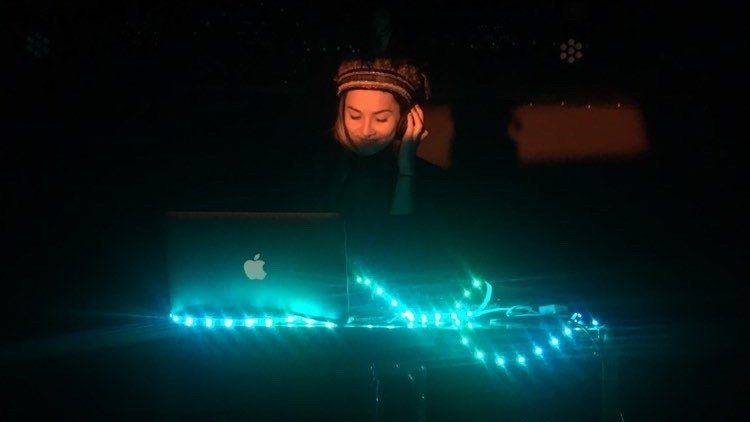 INKÄ
An up-and-coming DJ who has recently made a huge leap and her performance is guaranteed to wake you up from any kind of existential lethargy. She shares her musical vision through the Alliance of Music project, where she and the other crew members support the underground scene in Ostrava and organize regular events such as Boiler Room or Klubnacht. All kinds of electronic music have a very important place in her heart. Her musical journey has taken her from deep house, to progressive, and finally to hard and raw techno. In her sets she tries to stand out by experimenting with new rhythms and sounds based on her knowledge of new musical genres and subgenres. What she loves about techno are the dark soulful sounds and the pounding drums. She has come to like breaking the boundaries between harder industrial elements and melodic vibes.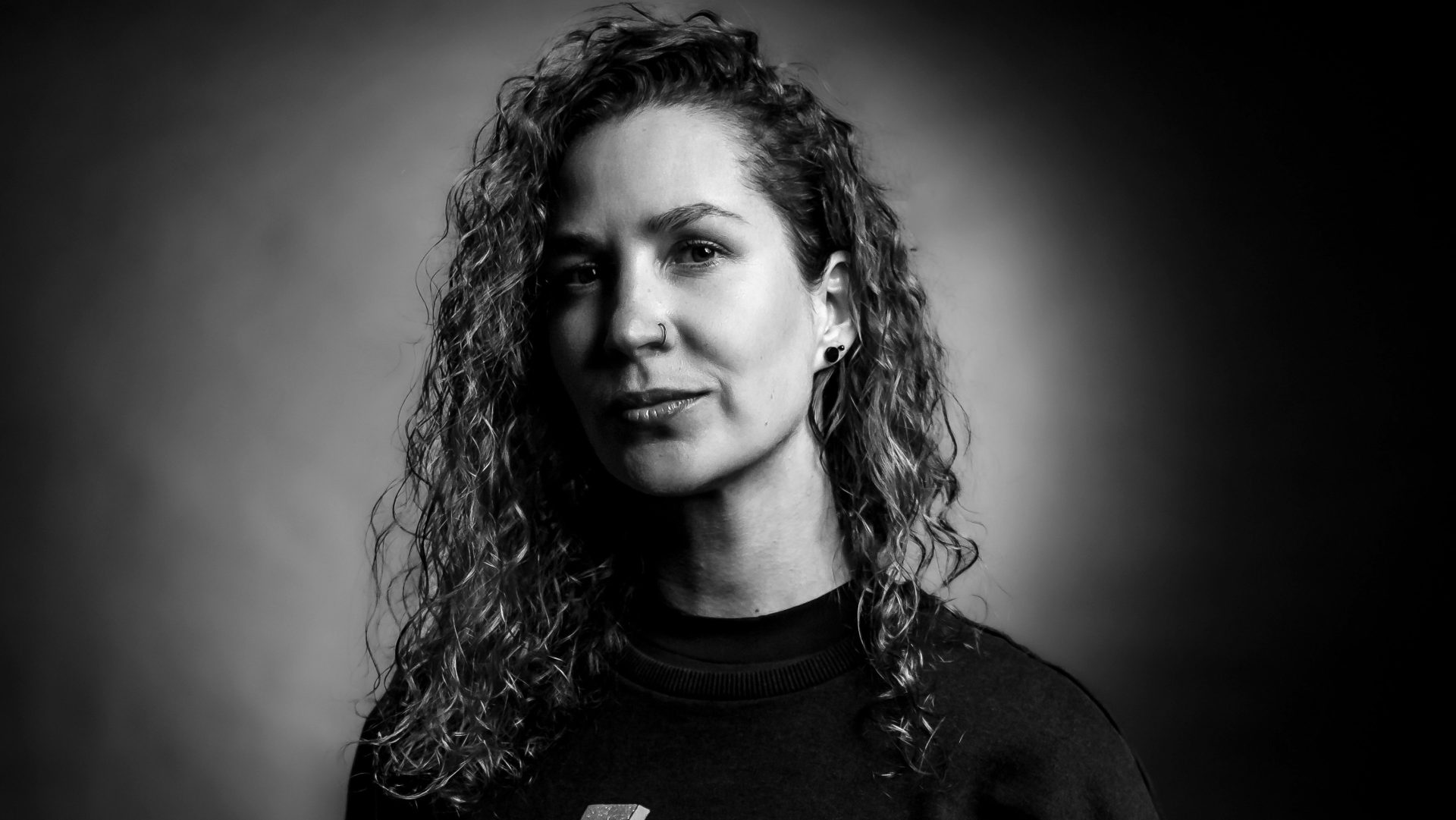 BAMBI
Don't fall for the doe eyes, Bambi has some nasty tricks in the backpack. Following in the footsteps of a new generation of genre DJs possessed by the demons of 90s rave, Bambi has made a splash in France, her homeland, with her finely tuned cosmic sets full of techno, house, breaks and trance. Formerly a violin student turned hip hop dancer, she roamed Europe's sweatiest dance floors to gain a solid understanding of dance culture and an unwavering passion for hypnotic mixes. Off the decks, she works to promote safe spaces and sex positivity through the French non-profit organization Consentis.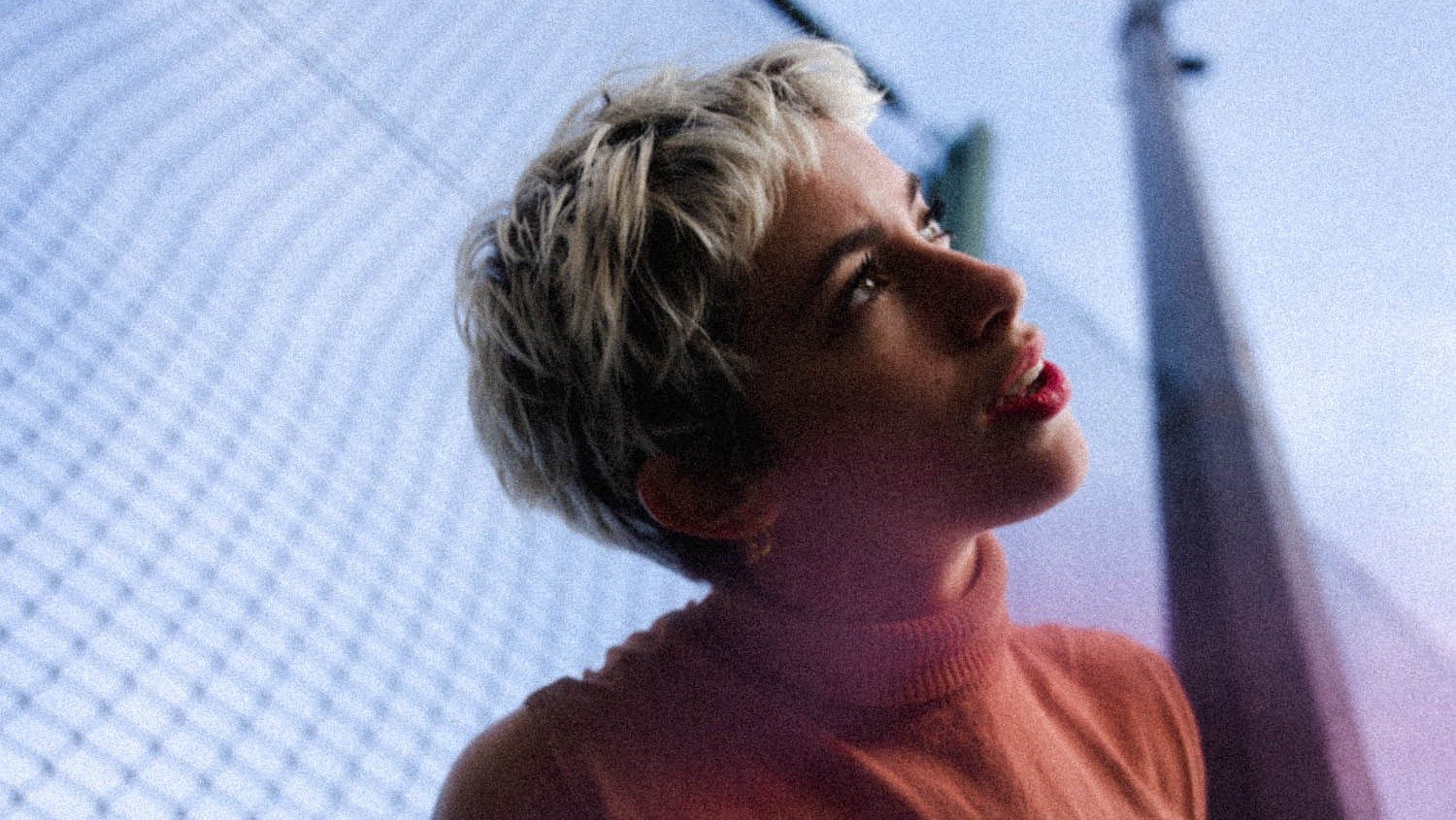 Hrrhrrrrhrrr
Hrrhrrrrhrrr is a DJ based in Ústí nad Labem, member of the SPEED DATE collective, Ústí Pride, a funny wannabe curator of tamtamtam gallery, and an artist studying at the Faculty of Art and Design. They like to drink cheap Crazy Wolf energy drinks, and it shows in their fast and furious sets. Hard kicks, tekno kicks, they play tracks that span across genres and moods, and they often use tracks from FLINTA artists, because it's important to them to give space to those who aren't seen or heard as much.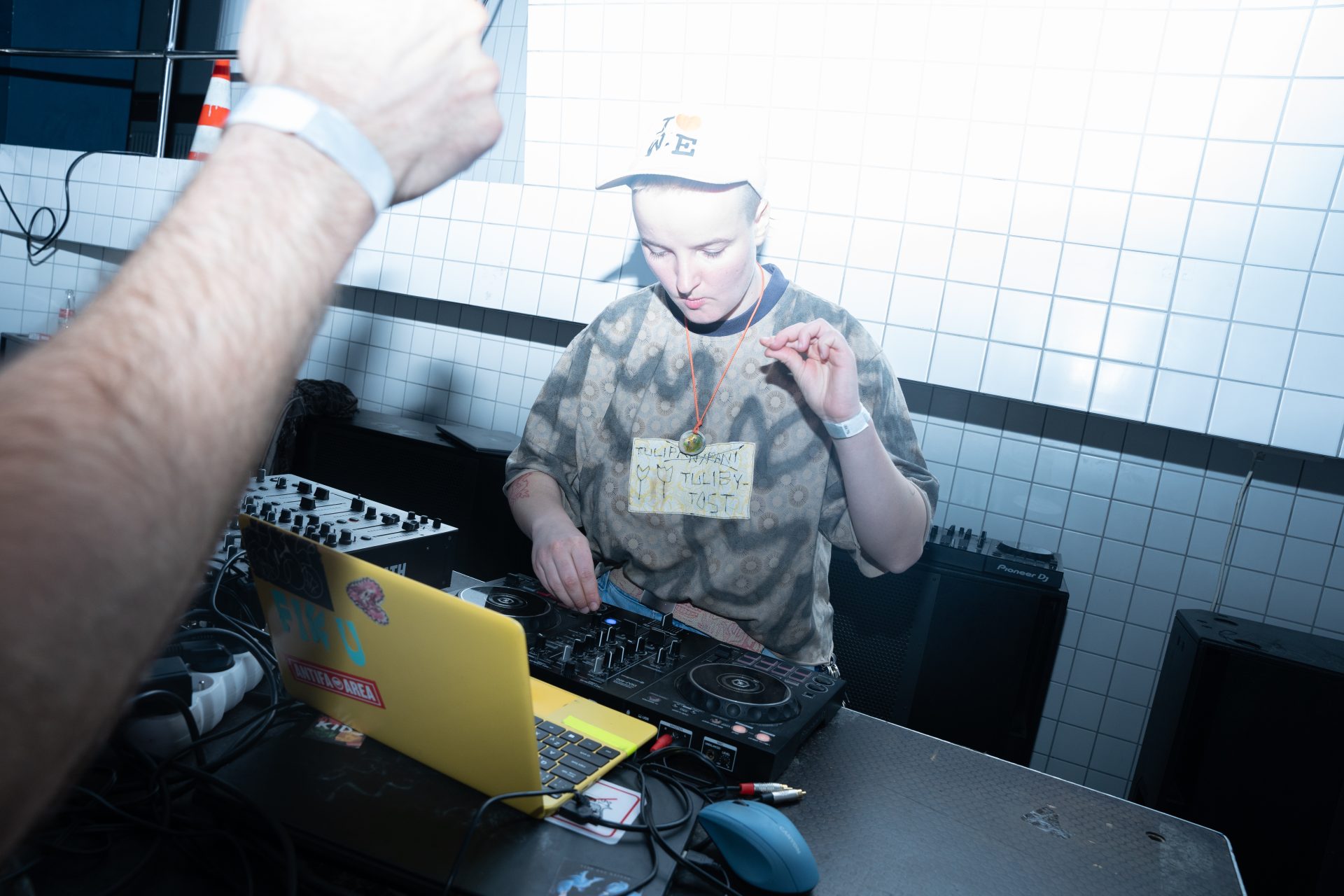 Entrance fee – early birds 250 Kč / GoOut 290 Kč / at the door 350 Kč
Entrace fee at the door can be paid by cash or card – however we recommend buying a ticket online in advance. The Bobr bars are cashless, payment will only be possible via card.
Event accessibility – for 18+ only, barrier-free
Vibe check – large capacity event (more than 200 people, high possibility of physical contact), loud event, outdoors and indoors
Trigger warnings – flashing lights
Organizer – Prague Pride
We are a non-governmental, non-profit organization that puts people and human dignity first. Our core values are respect and diversity. We believe in democracy and the rule of law based on respect for human rights. Our mission is creating a respectful and safe environment where LGBT+ people can be themselves.
Radlická Kulturní Sportovna
Za Ženskými domovy 125/5