Queer Poetry Writing Workshop with Pangea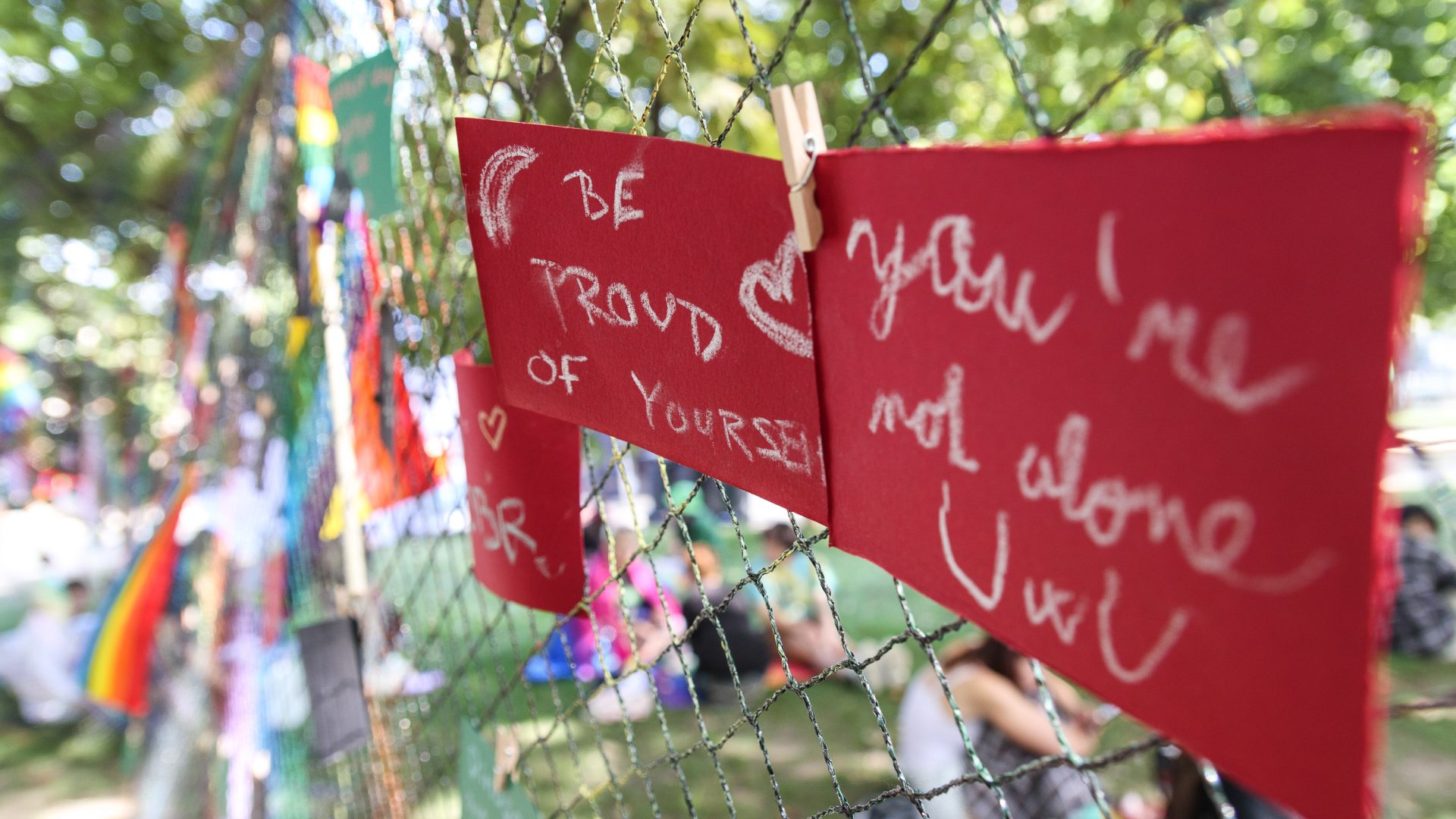 Pangea cordially invites you to a creative writing workshop at Pride Village. We will provide paper, pen, and assistance for you to write queer and feminist poetry, anecdotes, short stories, comedy pieces, songs etc. Later that evening from 20:00–22:00 we will perform at a bar/cafe Pracovna (this evening part has an entrance fee 50 CZK). Our workshop will be led by experienced poets, and several experienced performers will also take part in the evening performance. We have organized similar workshops before and have had only the best experiences with them, so come join us! Mathilde, the founder and director of Pangea Company, is looking forward to seeing you, along with poets Sasha, Carlie, Megan, Emmanuel, and Marta. We welcome texts and performances in both Czech and English.
Event accessibility – barrier-free
Vibe check – requires interacting with the audience or other attendees, outdoors
Trigger warnings – at our previous sapphos, topics like sexual harassment, discrimination, homophobia, toxic masculinity etc. has all been mentioned
Host – Mathilde Kjeldbjerg, founder and director of Pangea
Guests
Sophia Mariani, co-founder and operations manager of Pangea and Eli, finance manager of Pangea – helpers
Poets: Sasha, Carlie, Megan, Emmanuel, and Marta
Organizer – Pangea
Pangea is a Prague-based intersectional feminist and queer nonprofit focused on education, advocacy, and community building. We host information sessions, workshops, and other events focused on raising awareness about feminist, queer, and political issues. We also participate in political activism in addition to writing and publishing feminist content. We aim to create in-person and online educational courses for all people interested in feminism, social justice, and paradigm change.
Pride Village – Additional Programme