Opening of the Prague Pride festival 2022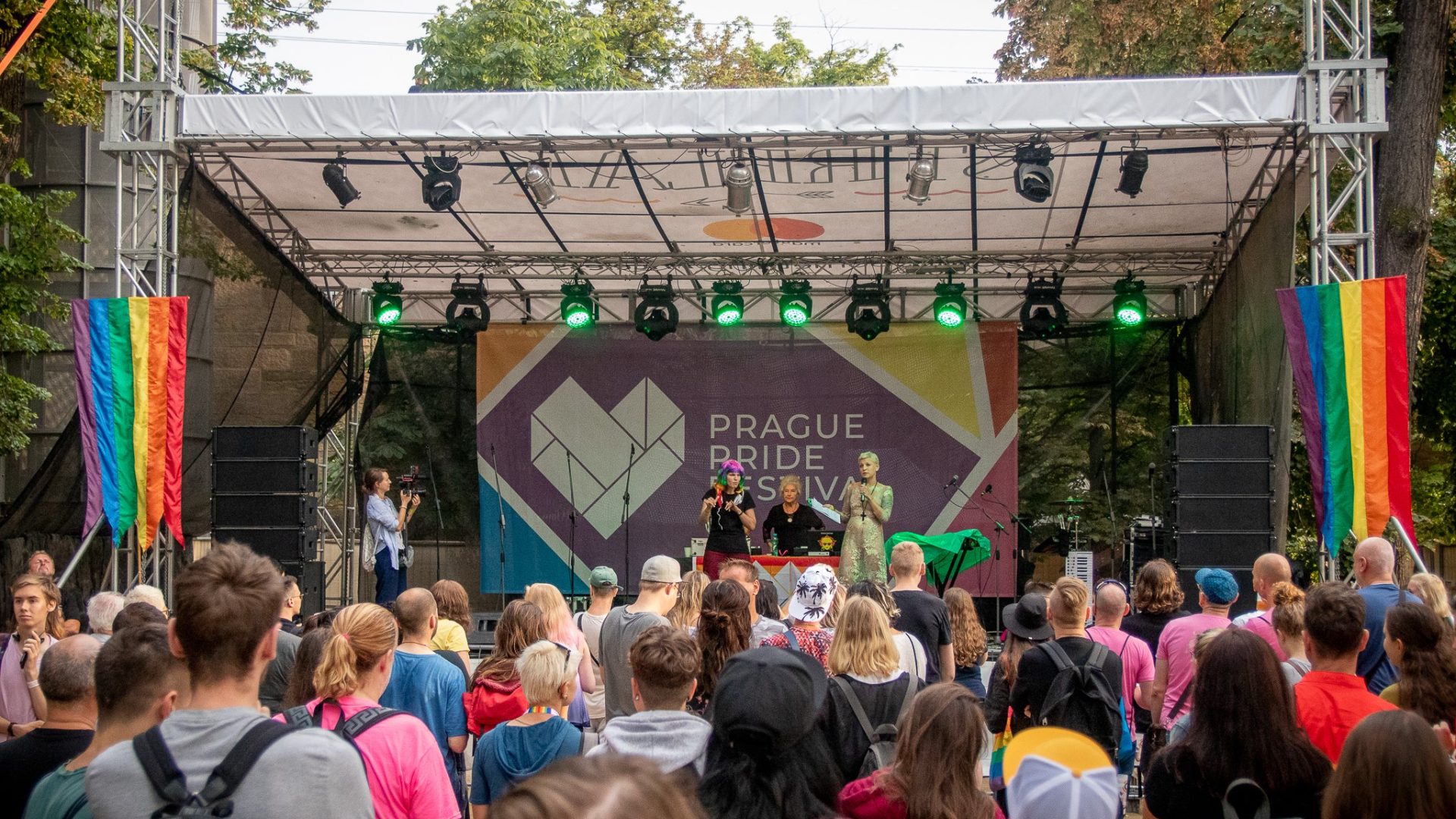 Tradition opening concert and the best party at the Pride Village on the Střelecký island
| | |
| --- | --- |
| "Early birds" online till 31. 7. | 150 CZK |
| Pre-sale online till 7. 8. | 220 CZK |
| At the door (cash only) | 300 CZK |
| ZTP (severe health disability card) | 0 CZK |
The Prague Pride 2022 festival will traditionally open with a concert and accompanying programme in the Pride Village on Střelecký ostrov. Czech and international stars will perform, representatives of Prague Pride, several partners and other organisations will speak and we will enjoy an evening in an open and inclusive festival atmosphere.
The music programme is not the only thing you will see on the island during the opening night. There will be refreshment and snack stands. You can have a beer, you can have a soft drink, you can have a liquor or our exquisite Prosecco by pride (or any other wine from our pride collection). If you're not into music or speeches, take a walk around the island and check out the nonprofit info points at the tip of the island or take a selfie in the rainbow photo booth.
You will also be able to buy some of our new festival merch and support the event financially. Official merch can be purchased at the clearly marked stand at the end of the sandy area in front of the stage.
During the evening you can also get tested for HIV and other sexually transmitted diseases for free and anonymously in the tent of Czech AIDS Help Society.
The evening is hosted by Eliška Soukupová.
Eliška Soukupová is an actress, presenter, dancer and author. She graduated from the Prague Acting Conservatory and has worked in numerous Czech theatres (e.g. Na Zábradlí, Hybernia, Moravian-Silesian Theatre Olomouc, Archa, Venuše ve Švehlovce). She is a founding member of the girl punk band Maso Krůtí, which has been successfully selling out the NoD theatre in Prague for 6 years. She is engaged in contemporary dance and physical theatre, and participates in film, theatre and fashion projects through dance and choreography. She teaches dance, organizes dance workshops and participates in classes and competitions across Europe and the USA. As a presenter and editor you may know her from the Czech Radio station Radio Wave, and you can hear her non-public self on the podcast I WANT IT ("CHCI TO"). A podcast that detabooses sexuality, intimacy, spirituality, which she not only hosts but also creates with her colleague Alena Doláková. Besides she moderates live events (baptisms, festivals, lectures, drag shows, cabarets). On the cinema screen she has appeared in strong female roles in the films Mirrors in the Dark or And Then Came Love…, and on TV Prima in the series Good News.
Performing:
17:30: Elskë (CZ)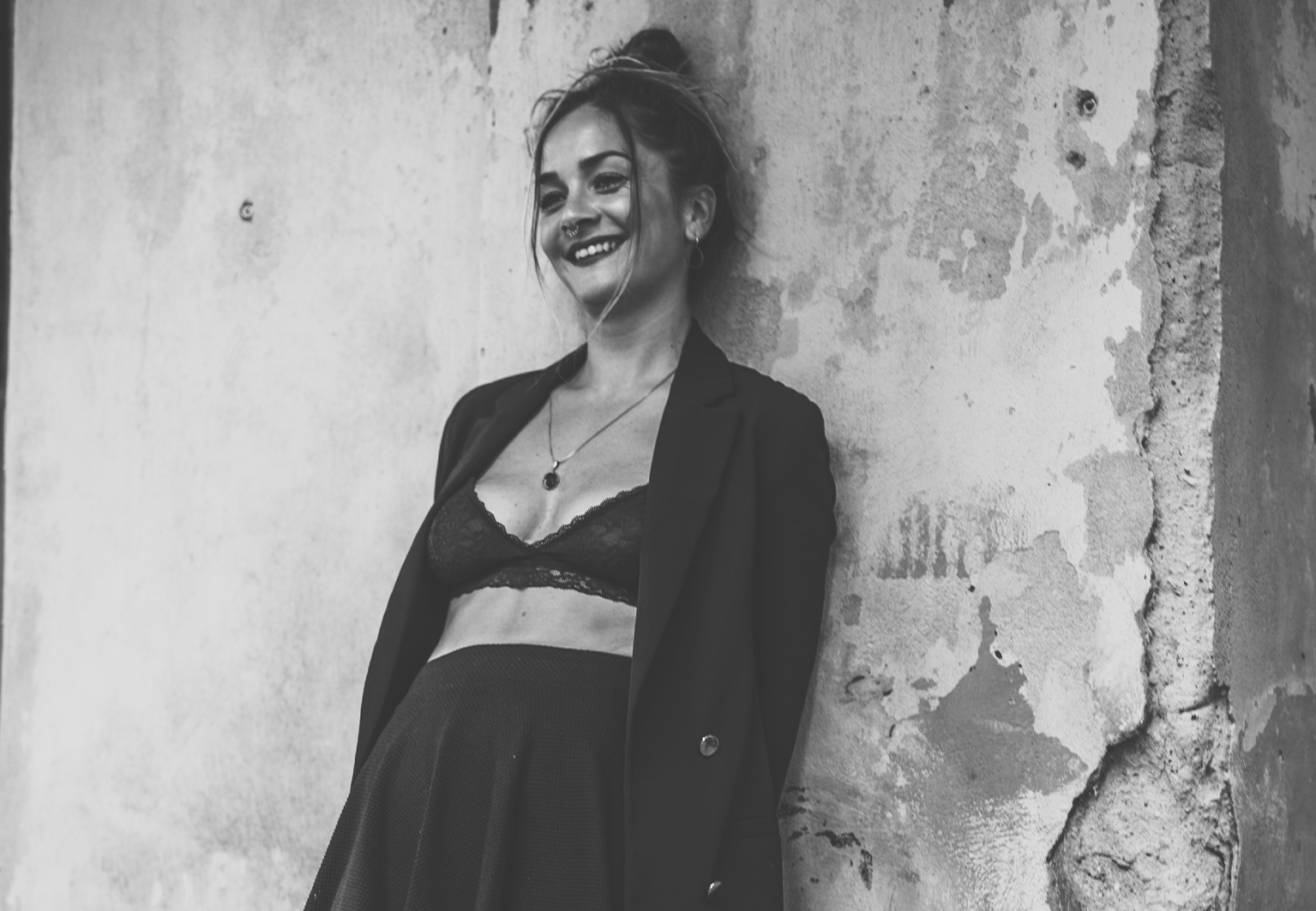 Queer DJ Elskë has been active on the Prague club and activist scene for several years and has done many an afterparty. She includes queer interprets in her sets, trying to convey the message that love and identity know no boundaries. Genre-wise, she plays electro pop, contemporary with tech house, but she's not afraid to play anything she's into at any given time. Her only requirement is to make her audience dance.
19:20: Pinkbus (CZ)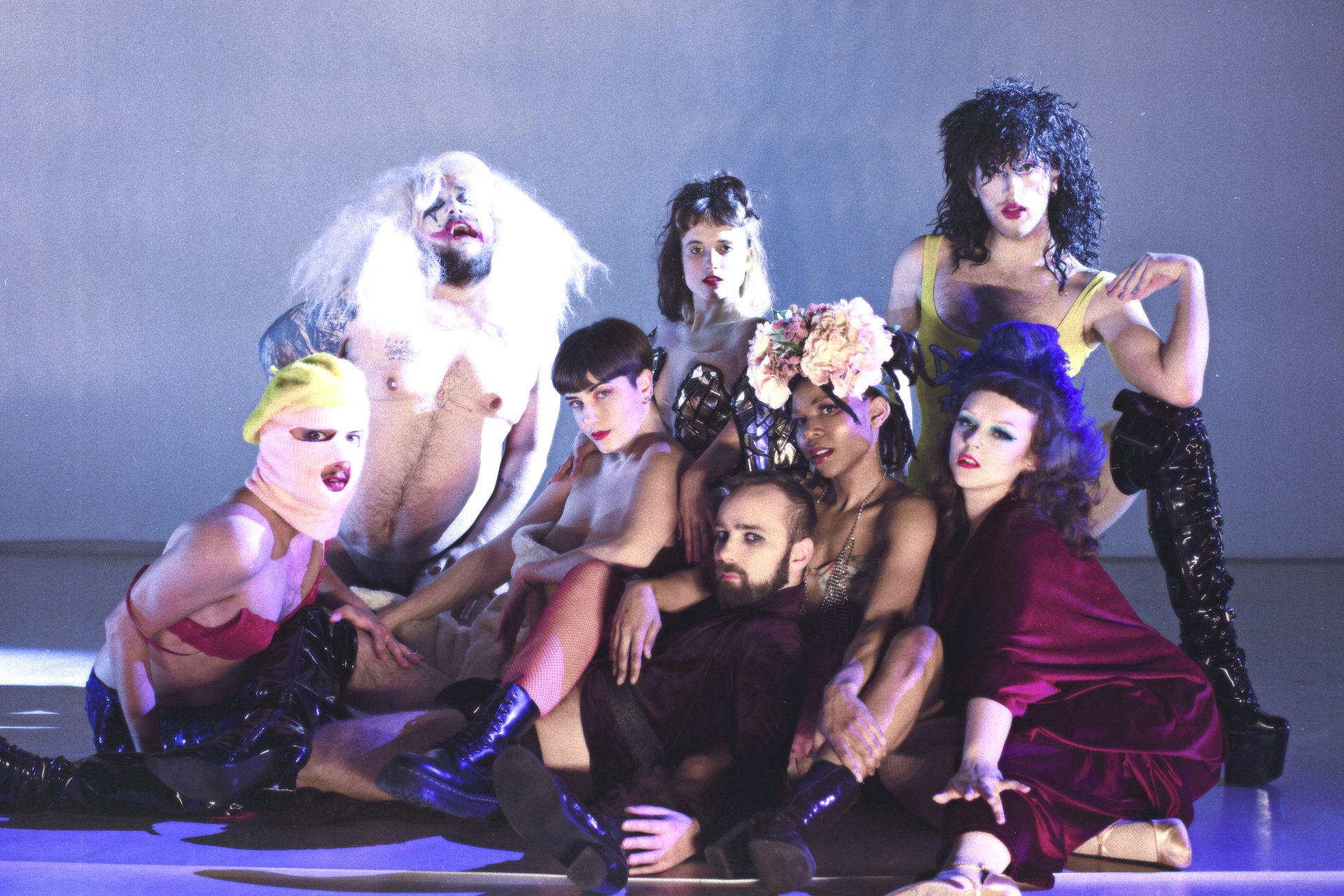 Pinkbus continues the tradition of Prague cabarets and variety shows and spices it up with a healthy dose of drag queens. Pinkbus opens discussions on the most topical issues of today's society, like sexuality, nudity, freedom, body image and beauty culture.
Their show will bring together the underground queer scene with established professional artists from all areas. A show not to be missed!
Concept: Martin Talaga Production: Adriána Spišáková Light design: Karlos Šimek Featuring: La Cuntessa, Just Karen, Tonic, Lotta Love, Chlorophyll von Needle, Venice, and guests
20:30: Sado Opera (DE)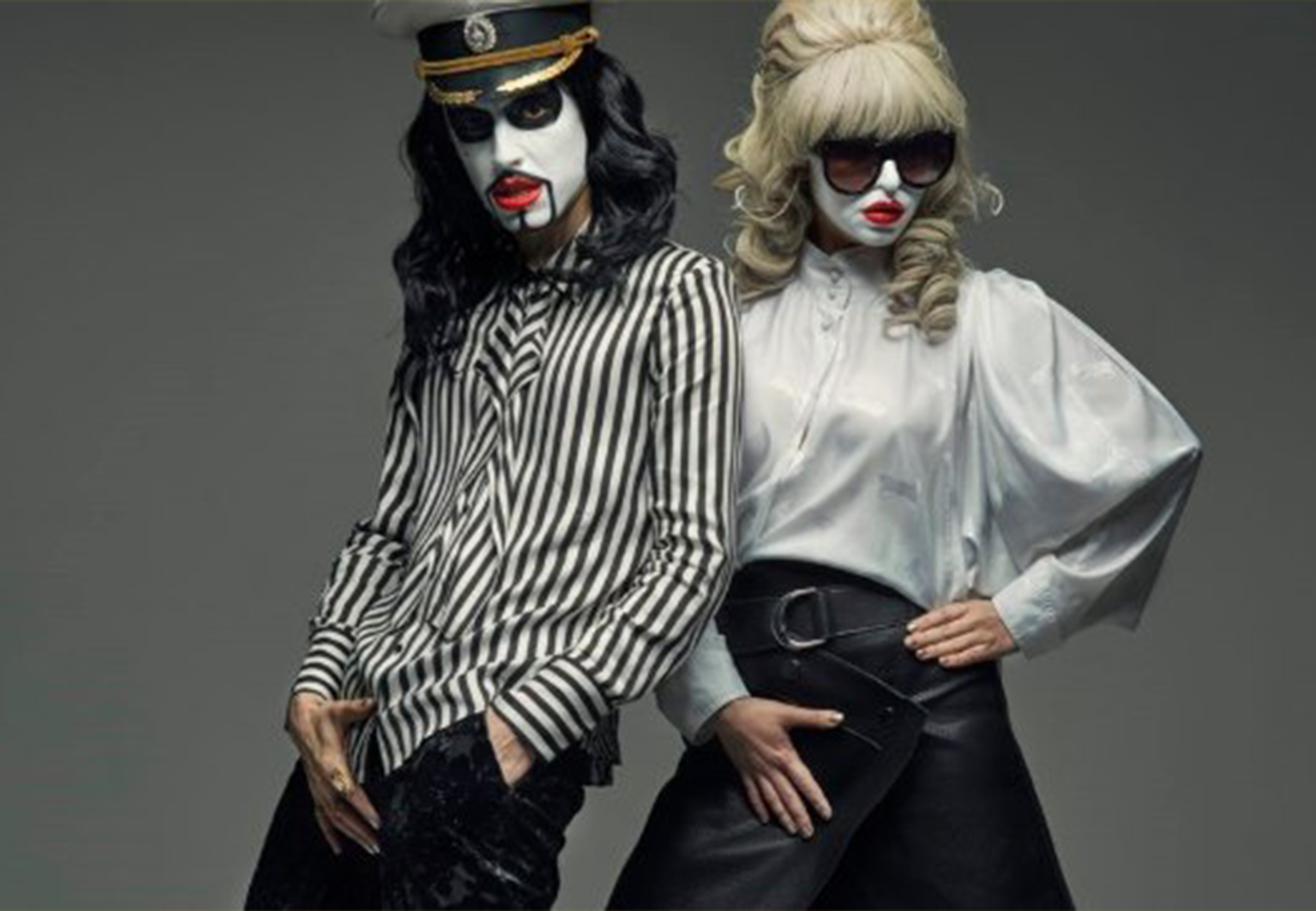 SADO OPERA is a queer music group known for their extravagant and eccentric shows! Originally from St. Petersburg, Russia, the band has now become one of Berlin's most prominent musical exports.
One of the predominant themes of SADO OPERA is inclusiveness. They are passionate about LGBT+ issues and believe that politics and entertainment can – and should – coexist.
One of the main themes of SADO OPERA is inclusivity. They are passionate about bringing visibility to LGBT+ issues; for them, serious political action and serious fun can and should co-exist.
21:25: Adam Pavlovčin (CZ/DE)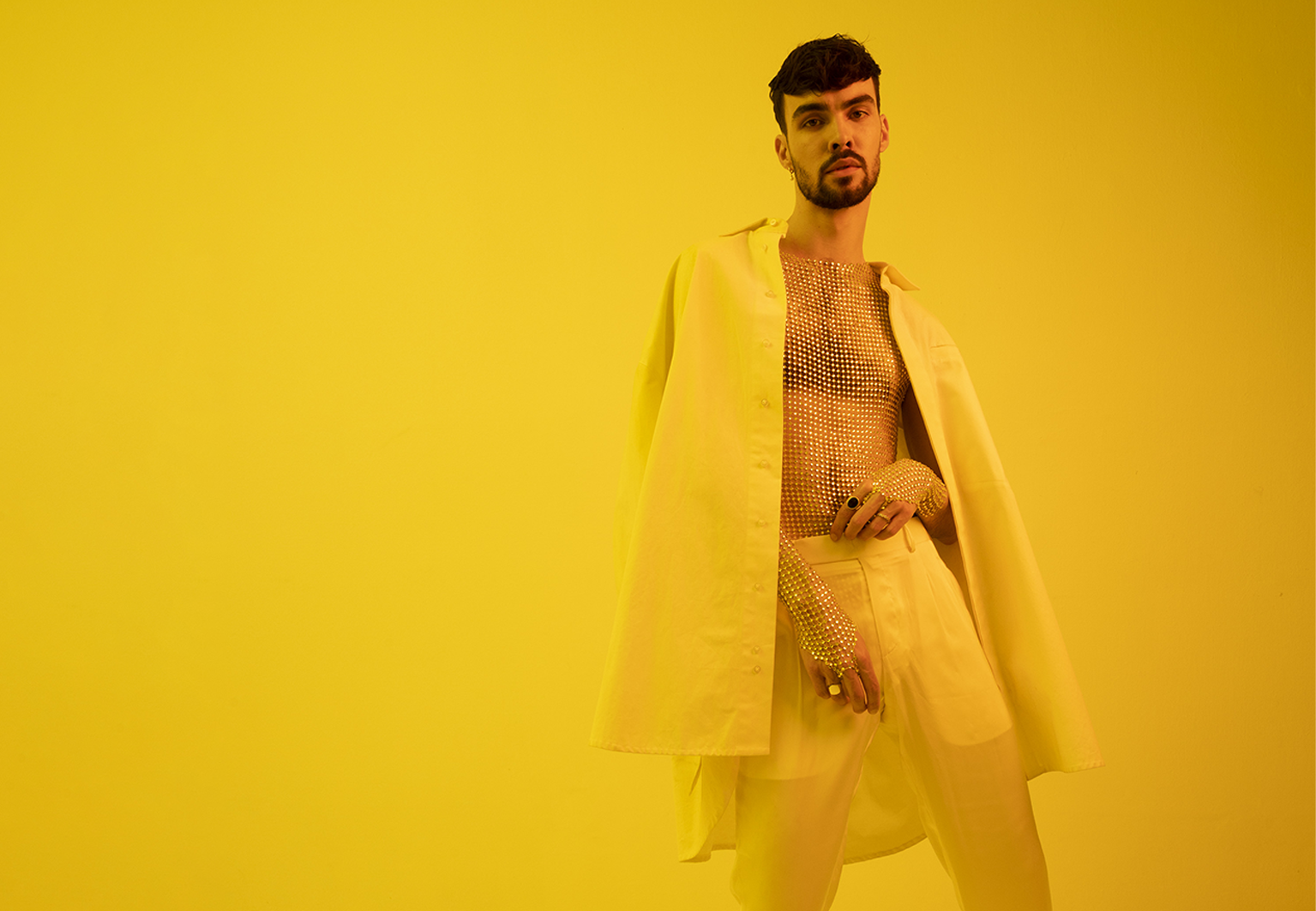 ADONXS, until recently known as Adam Pavlovčin, is a singer, composer, model and dancer based in Czechia and Slovakia. His musical career began to most distinctively take shape in 2015 in London, where ADONXS was studying at the British & Irish Modern Music Institute. He also gained experience as the opening act for Grace Carter or at the UK festivals The Great Escape and the Brighton Pride LoveBN1Fest.
In 2021, he became the winner of the Czech-Slovak singing competition SuperStar and subsequently made the 30 under 30 list of Forbes Slovakia.