Drag Queen and King Game and Performance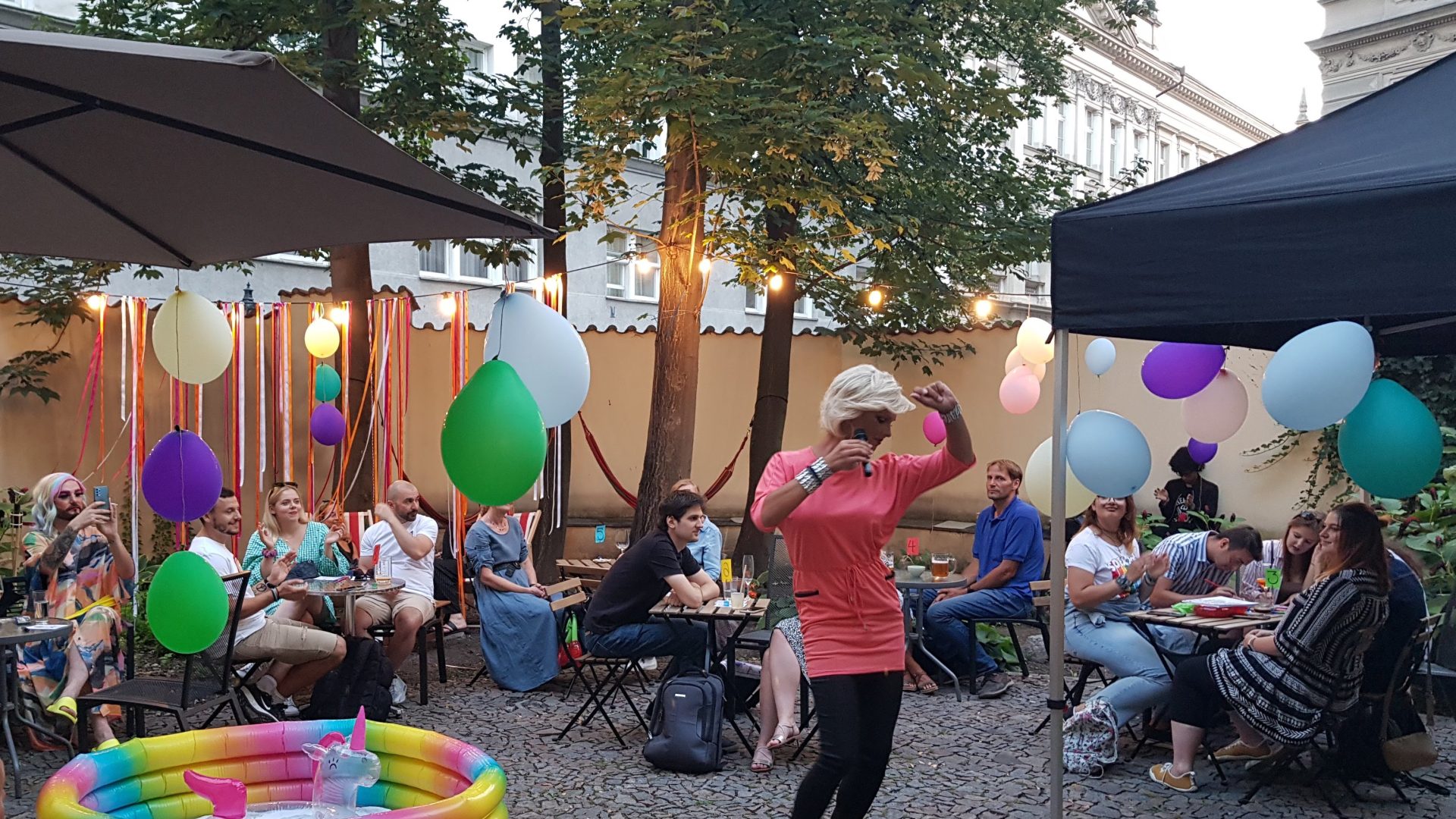 Turn into a drag queen or a drag king for one unforgettable night. Original vintage pieces from the Kukmál Hilda shop and experienced drag performers will help you do it. A kick-ass party at the latino café will follow afterwards, celebrating drag art in all its shapes and forms. Step out of the mundane, find your inner goddess or hidden heart-throb and create an atmosphere where everyone can be a star and everyone can shine. All who dream of getting on a stage in a wig and proving to the world that lip sync is just the beginning, not the end. Special pride drinks will be served at the bar, not only for the less adventurous.
PROGRAMME: 18:00 – 19:30 Be a drag king or queen 19:30 – 20:15 Drag show 20:15 – 22:00 Music
Event accessibility – barrier-free, accessible with a dog
Vibe check – loud event, requires interacting with the audience or other attendees, seating options, outdoors and indoors
Guests Chichi – ravishing Mexican drag queen living in Austria and performing all over the world
Organizer – Dorado Coffee David and Ami, a Czech-Colombian couple, opened their café and gallery Dorado Coffee only a year ago, but in that short time it has already become the center of Latin American culture and gay life in Prague. Enjoy their selection of coffee, chocolate, cocktails, wine, beer and homemade desserts and relax in one of the comfortable hammocks in their blooming garden. Besides holding art and photography exhibitions, they also host concerts, film screenings, workshops, pop-up restaurants, author readings, etc.
Pride Café
Betlémské náměstí 1