Travesti/Drag show Crazy Goddess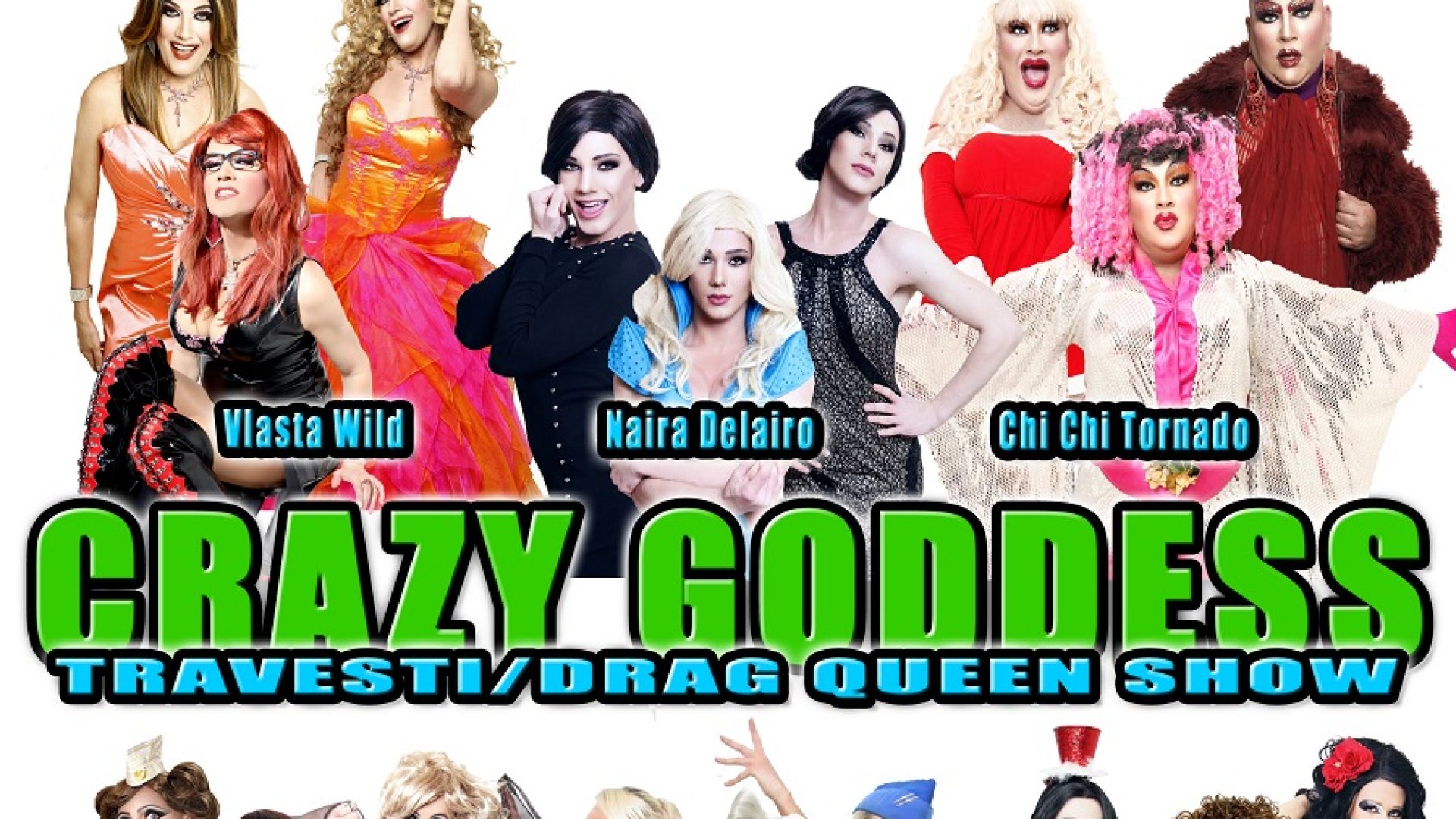 Devilish travesti and drag queen ride with Crazy Goddess, Vlasta Wild and Naira Delairo on Střelecký ostrov.
Organizer: Crazy Goddess & Screamers
The CRAZY GODDESS ensemble was formed in 2004. With its concept and composition of performers, this group is unique in the Czech Republic, and its exclusivity is supported by a non-traditional travesti/drag show, which focuses on entertaining the audience, and not just on a boring fashion show. Members of the CRAZY GODDESS ensemble have become a household name in the Czech and European travesti/drag scene.
The Screamers are one of the most stable Czech artistic groups, having established themselves in the field of alternative theatre in 1997. It consists of a group of artists – actors, dancers, singers and comedians. On stage, they have worked with most of the Czech popular singers, actors and comedians, and for example with the famous group Boney M. In 2010, they enchanted millions of viewers in the semi-finals of the talent competition Czech Slovakia's Got Talent. Screamers are masters of parody and exaggeration artistically spiced with theatrical overlap. The performances are an aesthetic experience built on the synthesis of acting, ballet and singing. The art of female impersonation, bravura improvisation and stage composition. Translated with www.DeepL.com/Translator (free version)