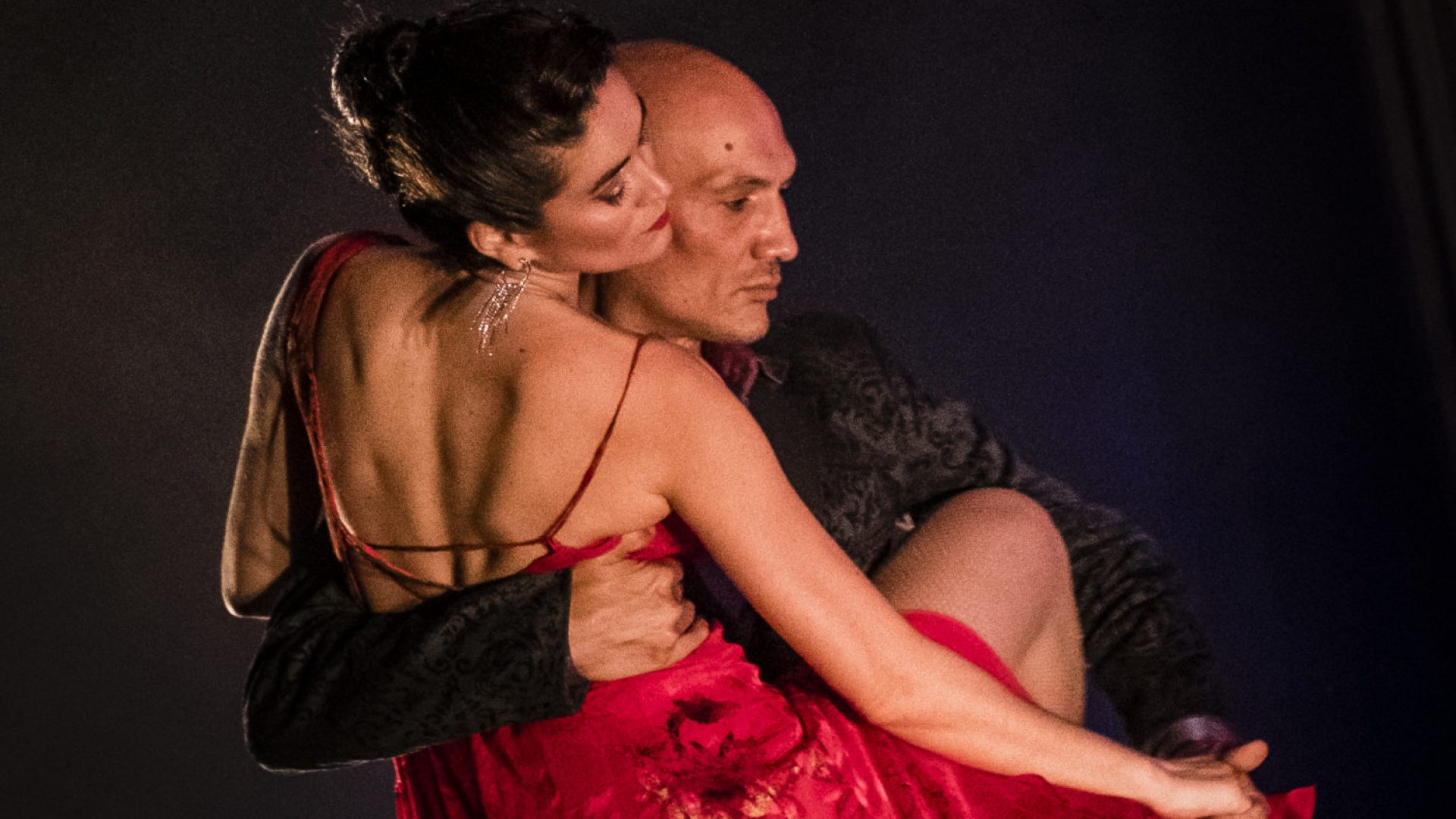 Tango school with Patricie and Javier from the Studio Tangonexion Praha
Tango is "old, but young and above all lively" still growing and evolving inside the vibrant Buenos Aires, in the chaos of the city it yearns for a warm embrace! It's something different than you thought. Tango, is a dance of embrace, touch and expression of your feelings. It's a physical connection, but we know that tango is so much more. Tango symbolizes the union of two people. 
This connection requires two people to find a medium to dance through an embrace. Tango is, in a way, a very intimate moment. 
But tango tango is also an opportunity to find oneself. Through the embrace we receive the reflection from changing partners to map our own humanity. This requires not only bravura technique, but also the very fundamental courage to be honest, to be yourself, to open up, and to be able to work through it all and deal with it, and then share honestly.
One could say that tango is an interplay of freedom and intimacy, independence and closeness, leading and following, giving and receiving. 
Organizer: Patricie and Javier Antar, Studio Tangonexion Praha 
Tango for us is "trance" in a couple. As professional dancers we can teach you how you can and should prepare your body and mind. You will then be able to immerse yourself in a passionate and thoughtless embrace. Couples dancing will then become a sincere communication and a mutually playful challenge without dependency.
Patricia Antar Poráková studied Jacques Lecoq's poetics of the body and a variety of dance disciplines in Barcelona, and was a leading member of prominent physical theatre companies such as Farm in the Cave. In addition to Europe, she has worked as a performer and dancer on cultural expeditions in Mexico, Argentina, Colombia, Brazil and Peru. In 2011 she was nominated for the Dancer of the Year Award and created the tango performance Quilombo. At that time, she relocated to Buenos Aires in search of tango. She perfected her tango and translated the lyrics of tango songs made famous by lunfardo. Together with the Esqualo Quintet, they created the dance performance Misterio del Angel. With the Lenka Vagner Company, she created the performance María de Buenos Aires for the ABC Theatre. She also dances with soloists such as Radek Baborák and Ladislav Horák, FOK. With Javier Antar, they founded the teaching method and school of tango, Tangonexion, which is now based in Prague.
Javier Matías Antar comes from the northwest of Patagonia, near the border with Chile. He was a successful gymnast in his youth. He began dancing tango in Buenos Aires in 1996 and two years later met Gustavo Naveira and became one of a handful of his then pupils. Thanks to a solid and deep knowledge of improvisational technique, he understood the importance of conscious training, which allowed him to find his own approach to tango, from which his distinctive dance style evolved. He has worked in New York, Chicago, Toronto, Berlin and has performed at renowned tango festivals on every continent for the past 20 years. Javier played the lead role in the performance María de Buenos Aires for the ABC Theatre, directed by Lenka Vagnerova.
The Tango School has been prepared for you with the support of the Embassy of the Argentine Republic.