Pride House – playing area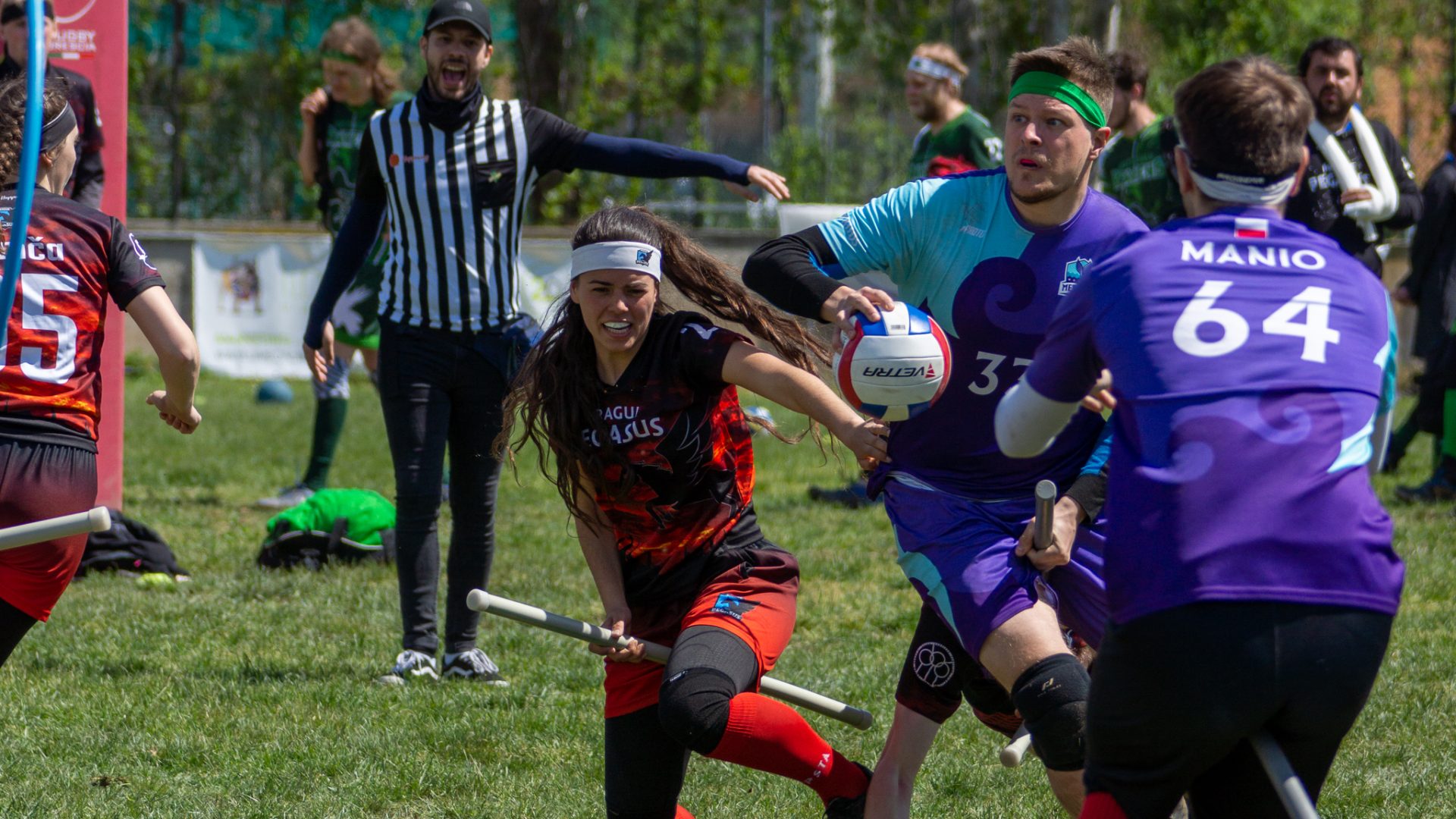 Come and try quidditch – an exciting new team sport which is open to anyone! You can score goals, beat with a dodgeball or even catch a snitch.
Quidditch is a new team sport which combines elements from handball, dodgeball and rugby. But what is most important? One of its main values is inclusivity of people of different cultural backgrounds, sexual orientations and gender identities. Thanks to its friendly community, quidditch quickly spread around the world and is now creating opportunities to meet new people and explore new places. And since we have a couple of teams in Czech Republic, you too can now give this exciting sport a try! Gather your friends and visit us on Střelecký island where we will show you how to score goals with a quaffle, beat your opponents with a bludger or how to catch a snitch. And If you're not in the mood for exercise, you can just come and ask us how do we fly.
Organizer: Prague Pegasus – quidditch team
Pride House
Střelecký ostrov 336