Intergenerational snack with Prague Bears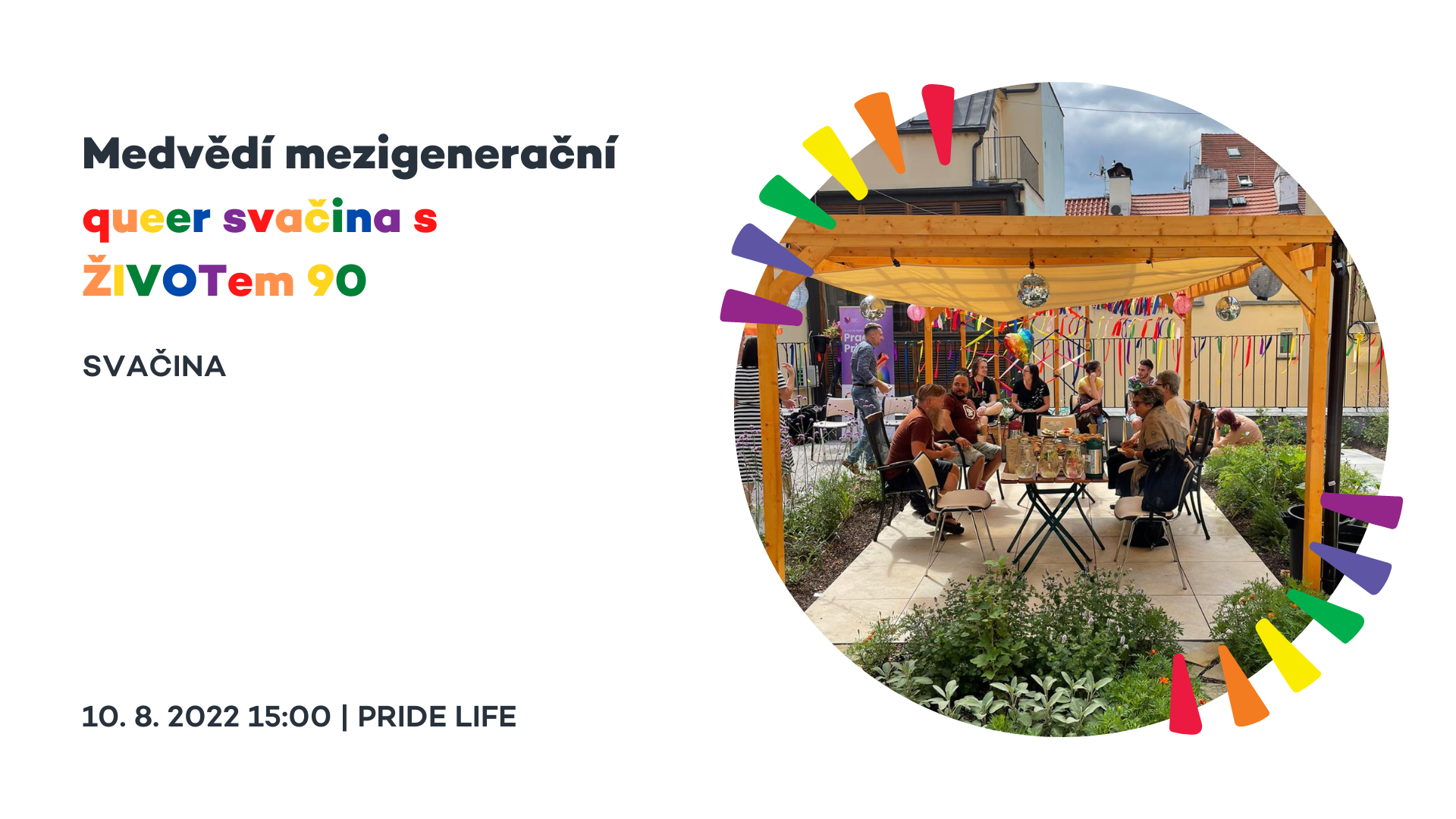 Let's meet as people of different generations and chat over food and drink.
Bring something for the others to eat in a quantity that you *would* eat yourself (so we don't have too much again). It can be anything you can handle – from a chocolate bar to grilled chicken, but consider warm weather (e.g. egg salad is not so good).
We'll meet in the beautiful courtyard garden, utensils will be provided (glasses, plates, cutlery, napkins) and free drinking water, tea and coffee will also be available.
Organizer: ŽIVOT 90 a Prague Bears
Pride Life
Karoliny Světlé 286/18