Author's Reading: focused on Central and Eastern Europe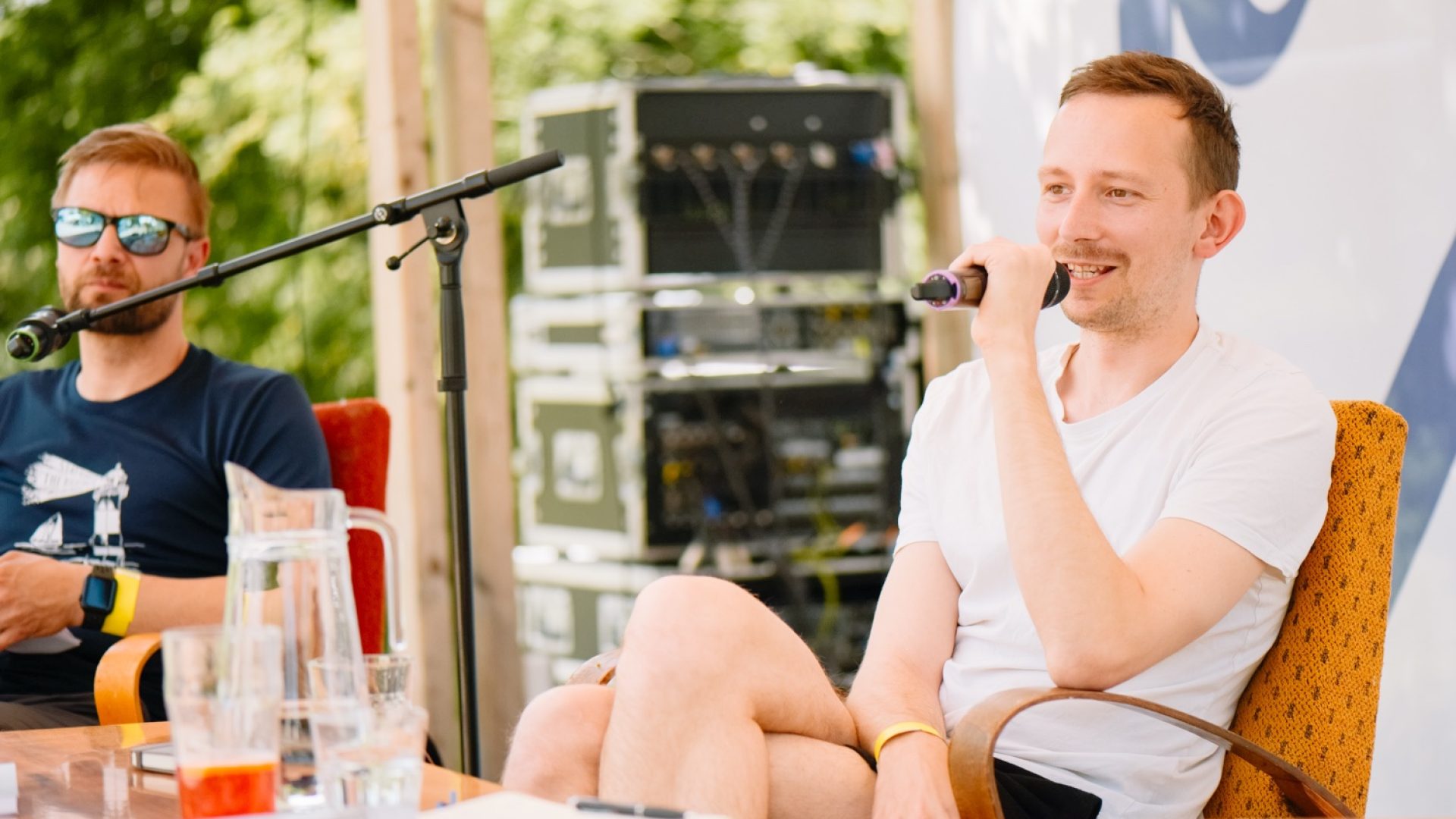 Author reading with writers Vojtěch Bohuslav from the Czech Republic, Vadim Kuskov from Russia and Michal Hudec from Slovakia.
Come and listen to the writers and screenwriters who will present their own texts with LGBT+ topics.
You can look forward to the Czech screenwriter, dramaturg and writer Vojtěch Bohuslav, who will read an excerpt from his upcoming novel "What We'll Do", which is an adaptation of his feature-length screenplay. The novel tells a story of eighteen year old Jan, who, overcome by depression, caused be the deteriorating relationship of his parents, falls down into a peculiar village of his childhood, which he completely forgot about. The loss or disintegration of the family, dying, trauma and the desire for change are serious topics, but the author approaches them with a humour and ease. Vojtěch Bohuslav has participated in making several successful student films, published several short stories in magazines and anthologies, and is currently working on a film fairy tale and preparing a short experimental film.
The second guest of the reading will be a Czech screenwriter of Russian origin, Vadim Kuskov, who will read one of his short stories. Which of them it will be, however, will be a surprise not only for the visitors of our reading, but perhaps also for himself. In his writing Vadim likes trying new things and he enjoys working on stories from the past. He has written a comic book Alma has a Problem and a screenplay for a short film Unrelated Son.
The last guest will be the already established Slovak publicist, writer and a producer Marek Hudec. He will read an excerpt from his debut novel Simple Tales (Tatran, 2018), which in a modern way connects the motifs of Slovak fairy tales with a very personal story from the present with a queer protagonist. Marek Hudec was the editor of the SME Daily, but he also published his reviews and articles in many other Slovak magazines (eg. Kinema, Kinečko, Queerslovakia, etc.). This year, Marek publishes his second book, a non-fiction called Knot (Absynt, 2022). In addition to writing, he produces cultural events of the LGBT + community, and is, among others, part of the Bratislava Book Festival, the Month of Author Reading, Rainbow PRIDE and the film distribution company Film Expanded.
The reading will take place partly in the garden and partly iniside the cozy Dorado Coffee. The event will be completely in CZECH language.
19:00–19:20 Vojtěch Bohuslav
19:30–19:50 Vadim Kuskov
20:00–20:20 Marek Hudec
Your host for the night: David Semler (film screenwriter and a director)
Czech-Colombian gay couple, David and Ami, opened their coffee shop and gallery Dorado Coffee only few months ago, but it has already become the centre of Latin American culture and gay life in Prague. Taste their specialty coffee, chocolate, cocktails, wine and beer, homemade desserts and relax in one of the comfortable hammocks in their lovely garden. In addition to hosting art exhibitions and photographs, they also organise concerts, screenings, workshops, birthday parties, etc.