The area between the Milady Horákové street and the Letná Park.
170 00 Praha – Holešovice & Letná Metronome, nábř. E. Beneše, 118 00 Praha 7-Letná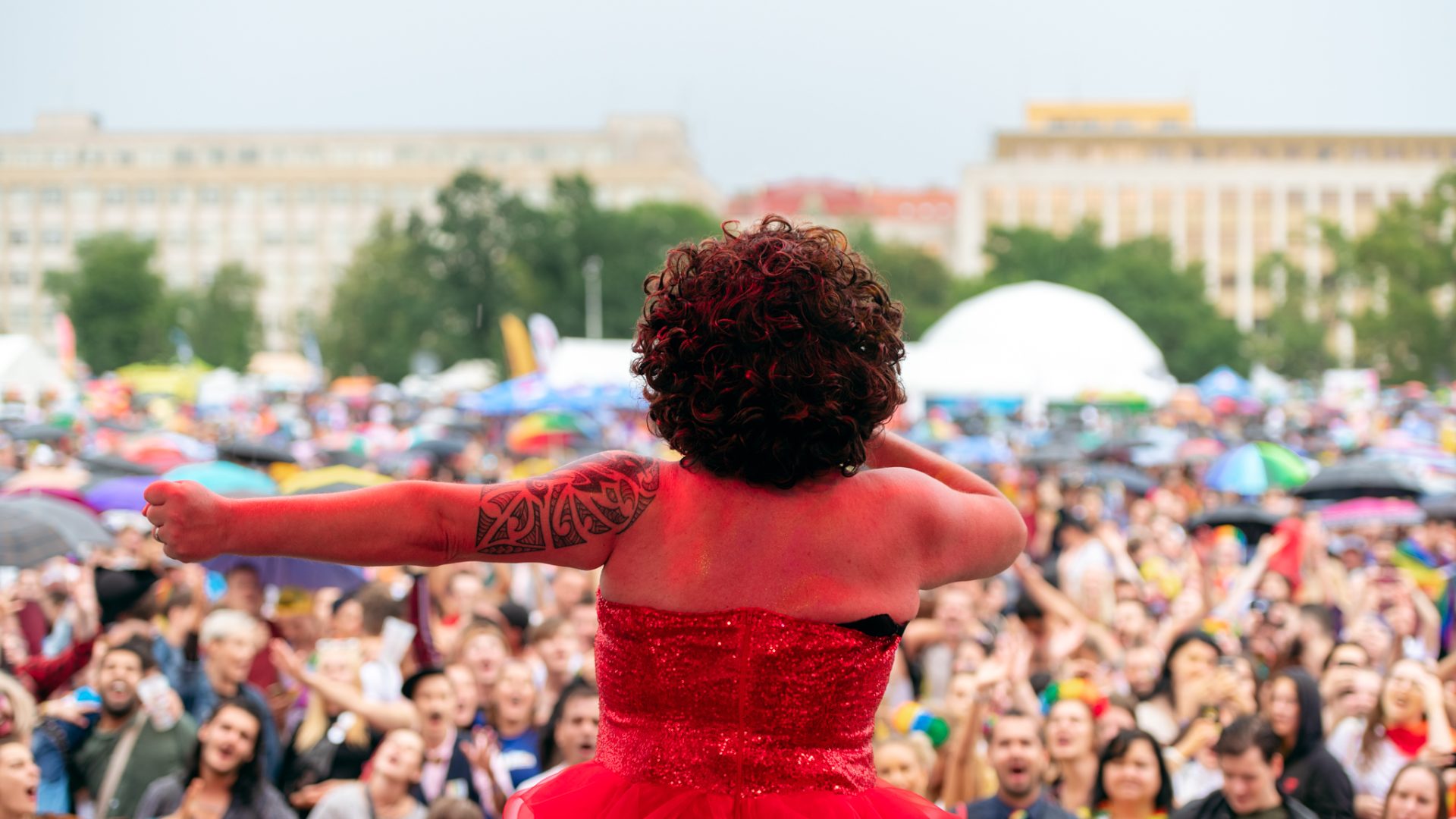 The culmination of the festival is the Saturday rainbow parade ending (not only) with a musical program on the Letenská plain. It is the party area with six stages, food stalls, JarmarQ, NGOs, rainbow item shops, chill out zones and other attractions that we will build here that we call Pride Park.
It is free and accessible to everyone. Come and enjoy great performers from the Czech Republic and abroad, dance in the rainbow atmosphere of an August Saturday and leave your worries behind. Everyone can really be themselves at Pride Park.