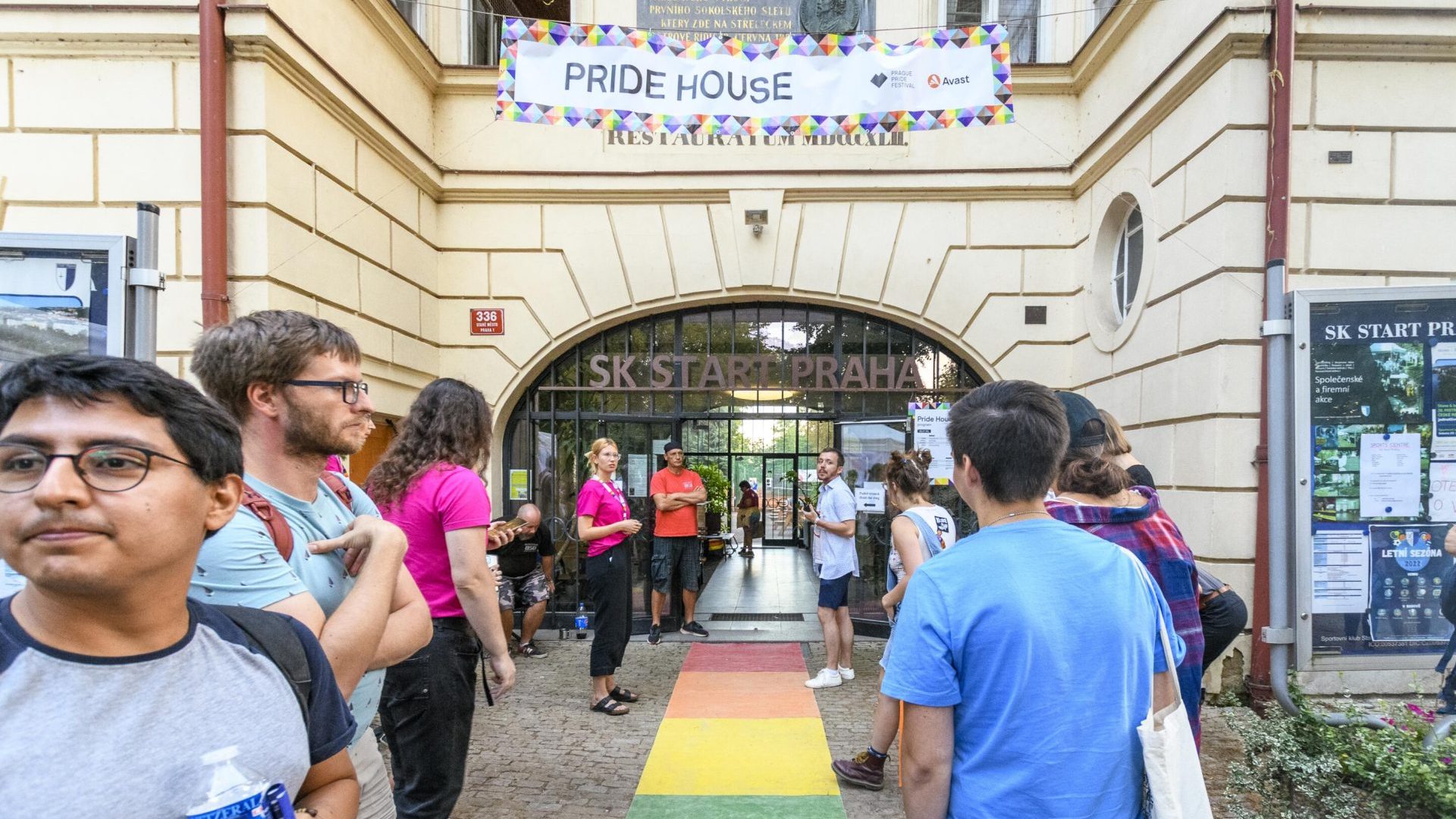 At Pride House, one of the most important venues of the festival, we discover new horizons, introduce the latest topics, and this year, above all, explore what is traditional and what isn't anymore. Pride Village is just a few steps away from Pride House and a welcoming and relaxed atmosphere is a given. The dramaturgy of the Friday debates will be handled by the editorial staff of the weekly Czech newsmagazine Respekt, and the discussions will be moderated by Silvie Lauder, Ivana Svobodová, Jindřiška Bláhová and Pavel Turek.

Since the reality of LGBT+ people's lives is constantly changing, we need to ask questions and seek the answers. The issues that the community was dealing with forty, thirty, twenty or even just ten years ago are different to the ones that are pressing us now. That's why Pride House is keeping up with the times. Literally. Through lectures, debates, presentations and workshops, we aim to engage people in debates in the public space and increase civic engagement. This year we will be developing the theme of traditions, which we regard as man-made institutions. In short, traditions exist to ensure that certain social phenomena work. We therefore need to think about them and see whether they really serve human society, or whether they just oppress certain groups and the ability of individuals to live fully without fear or restrictions. What kind of relationships are we supposed to form, what kinds of roles are we supposed to play in society, what are our bodies supposed to look like? What is the "proper" way to be queer, trans, or non-binary? We will seek answers to these and many more questions. And we invite you to help us.
Accessibility: Unfortunately, even though Střelecký ostrov is barrier-free thanks to an elevator and even though there are paid barrier-free toilets there, the Pride House building itself is not barrier-free.
The Pride House program is supported by the Rosa Luxemburg Foundation.
Pride House hosts mostly Czech language speaking events. If you are searching for English programme, take a look at Pride Café programme.