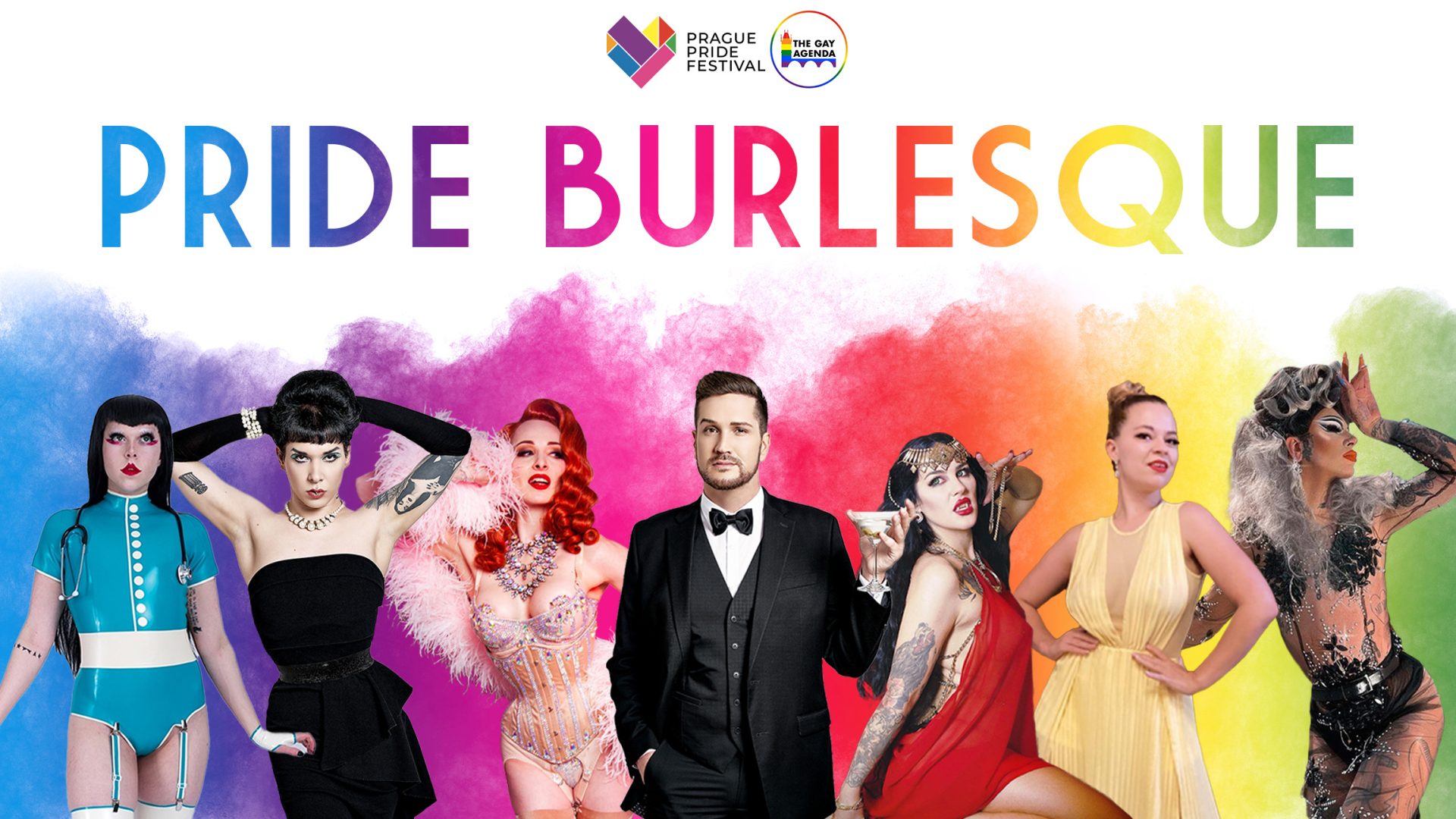 The Gay Agenda's Pride Burlesque is back at the 2022 Prague Pride Festival! Join us for a night of glamor, fetish, and tassel twirling action.
| | |
| --- | --- |
| Předprodej (do 11. 8.) | 250 Kč |
The event is hosted in English by the founder and creative director of the Gay Agenda, Action Jackson. This burlesque show is an all ages event. Tickets are available at SMSTicket.
Line Up
Angelina Angelic (CZ)
Chlorophyll von Needle (SK)
Fallka La Coquinne (CZ)
Hayley the Strange (CZ)
Linde Von Schwärze (SK)
Madeleine De Sade (AT)
Melancholia Blackbile (AT)

Moderátor: Action Jackson
Pořadatel: The Gay Agenda
The Gay Agenda is the Czech Republic's first and only queer-oriented queer comedy show! What started out as the first and only queer-oriented stand up comedy show in a former Eastern Block nation in 2019 has over the years evolved into a production company working in the world of comedy, drag, and burlesque. This is The Gay Agenda's third time being invited to the Prague Pride Festival, and our second time doing Pride Burlesque!