What is hidden under the acronym LGBTQIA?
Location: Pride Life – Dřevák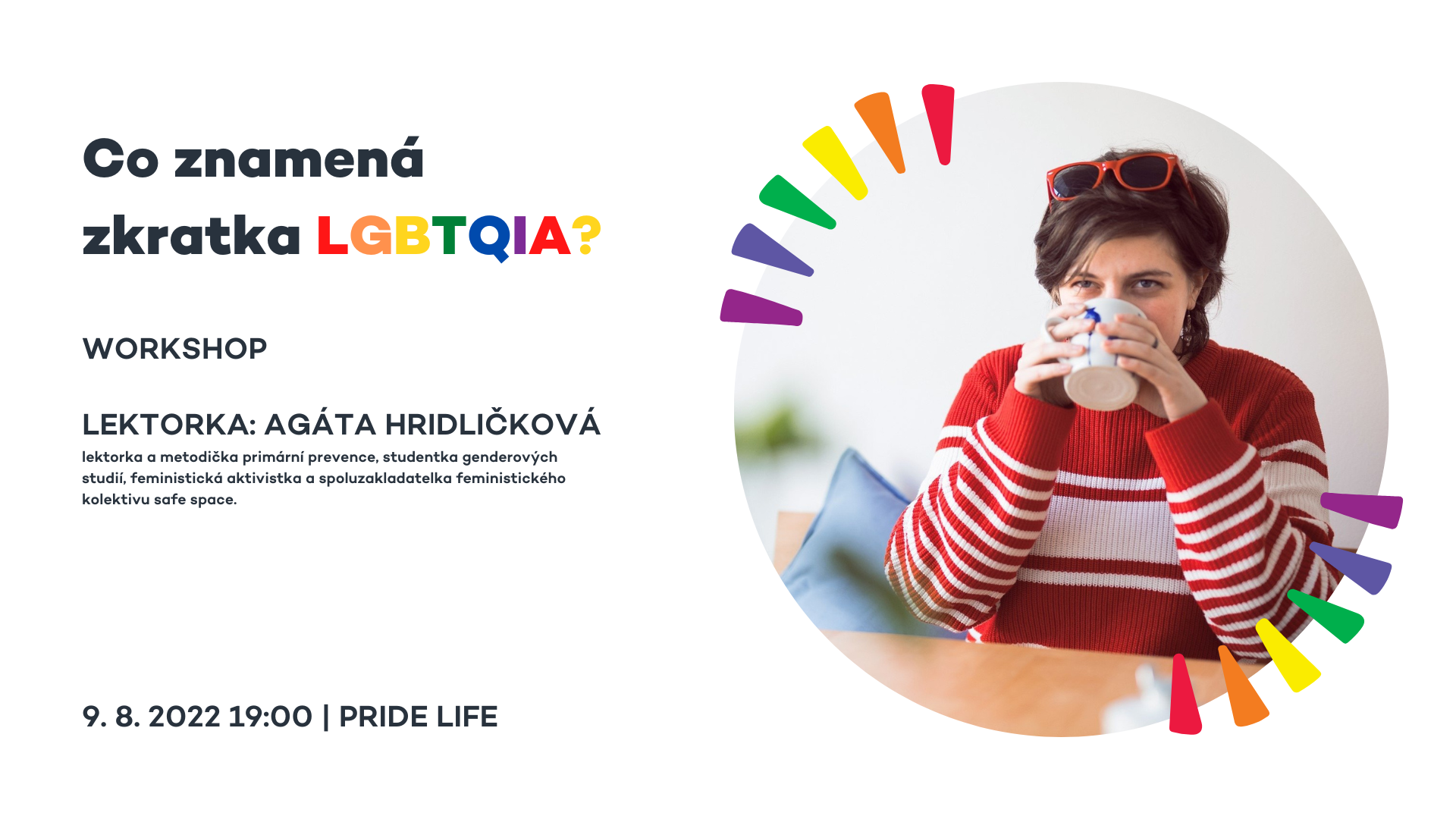 Workshop guiding not only through the meaning of each letter of the acronym LGBTQIA, but also the differences between LGBT+ identities.
"The workshop will be 90 minutes long and there will be time for questions. The goal is to better understand relationship orientations and also gender identities. The workshop is for anyone who wants to learn more. "
ŽIVOT 90 is a non-profit organization that has been dedicated to the topic of old age and aging in the Czech Republic for more than 30 years and supports people so that they can dare to live life as they wish even in old age.
Workshop instructor: Agáta Hrdličková, lecturer and primary prevention methodologist, student of gender studies, feminist activist and co-founder of the feminist group safe space.
Pride Life
Karoliny Světlé 286/18