Robert Gabris: Insectopia
The exhibition lasts until 15. 9. 2022.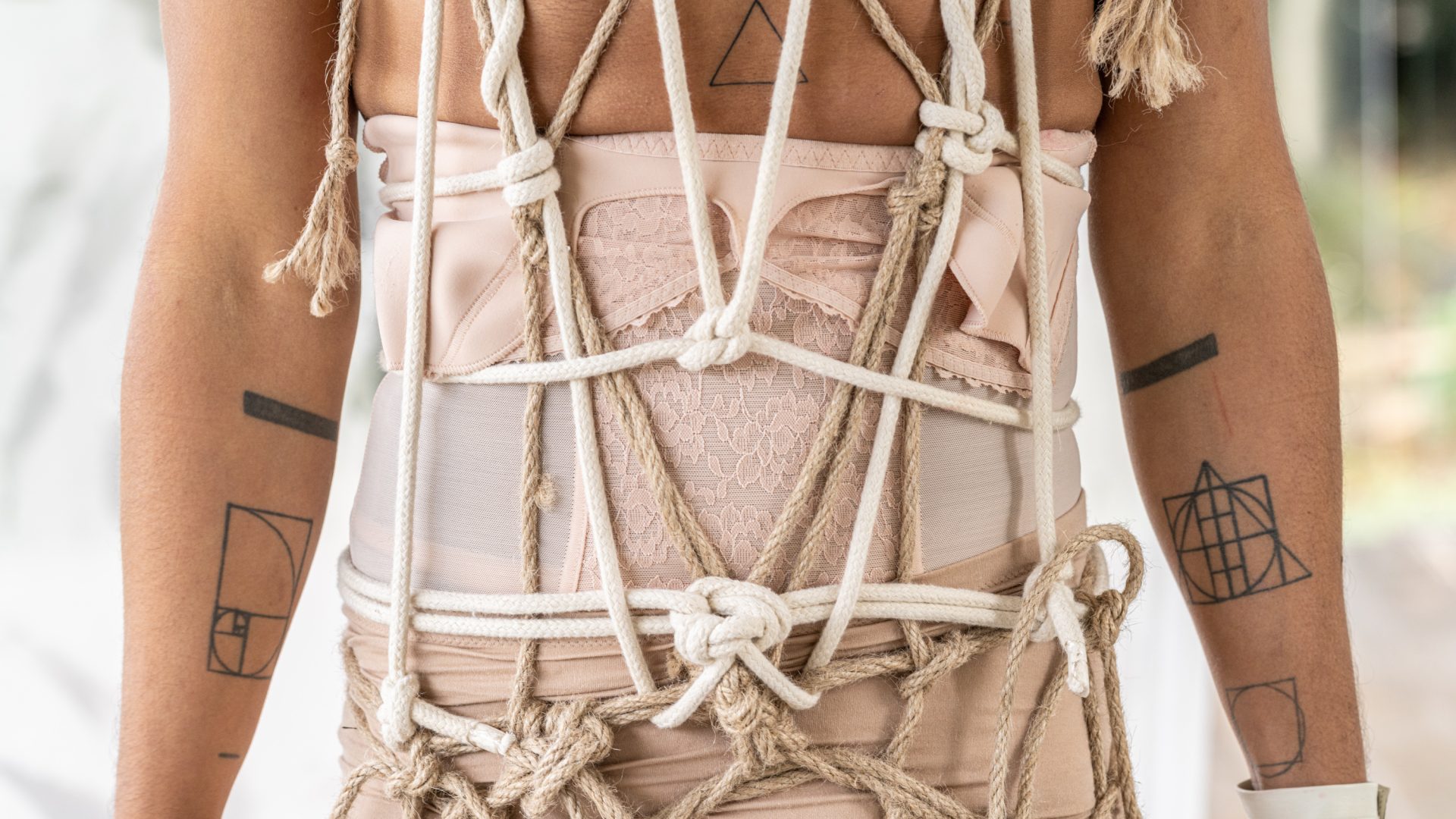 Exhibition reinterprets Romani and queer identity and disrupts the system based on racist and homophobic prejudice.
The focus of Insectopia is the artist's own body as a tool through which he reinterprets his Romani and queer identity and the viewer's ideas of normative ethnicity and sexuality. Through his body stylized in the form of a human insect, Gabris evokes the experience of a member of a marginalized group rejected by the majority. At the same time, however, through this gesture, he resists the dehumanizing attitude of the majority. His shifting queer identity defies the taxonomic affiliation assigned to him in a system based on racist and homophobic prejudice.
Organizer: Artwall Gallery
Artwall Gallery aims to promote contemporary art in the public space. It consists of monumental niches in the retaining wall on the Vltava embankment. The programme is devoted to art dealing with socially critical and political issues. In the past, the gallery presented exhibitions on freedom and democracy, feminism, LGBTQ+ rights, ecology, the refugee crisis, racism, xenophobia, homelessness, etc. The gallery is open 24 hours a day and free of charge to all.