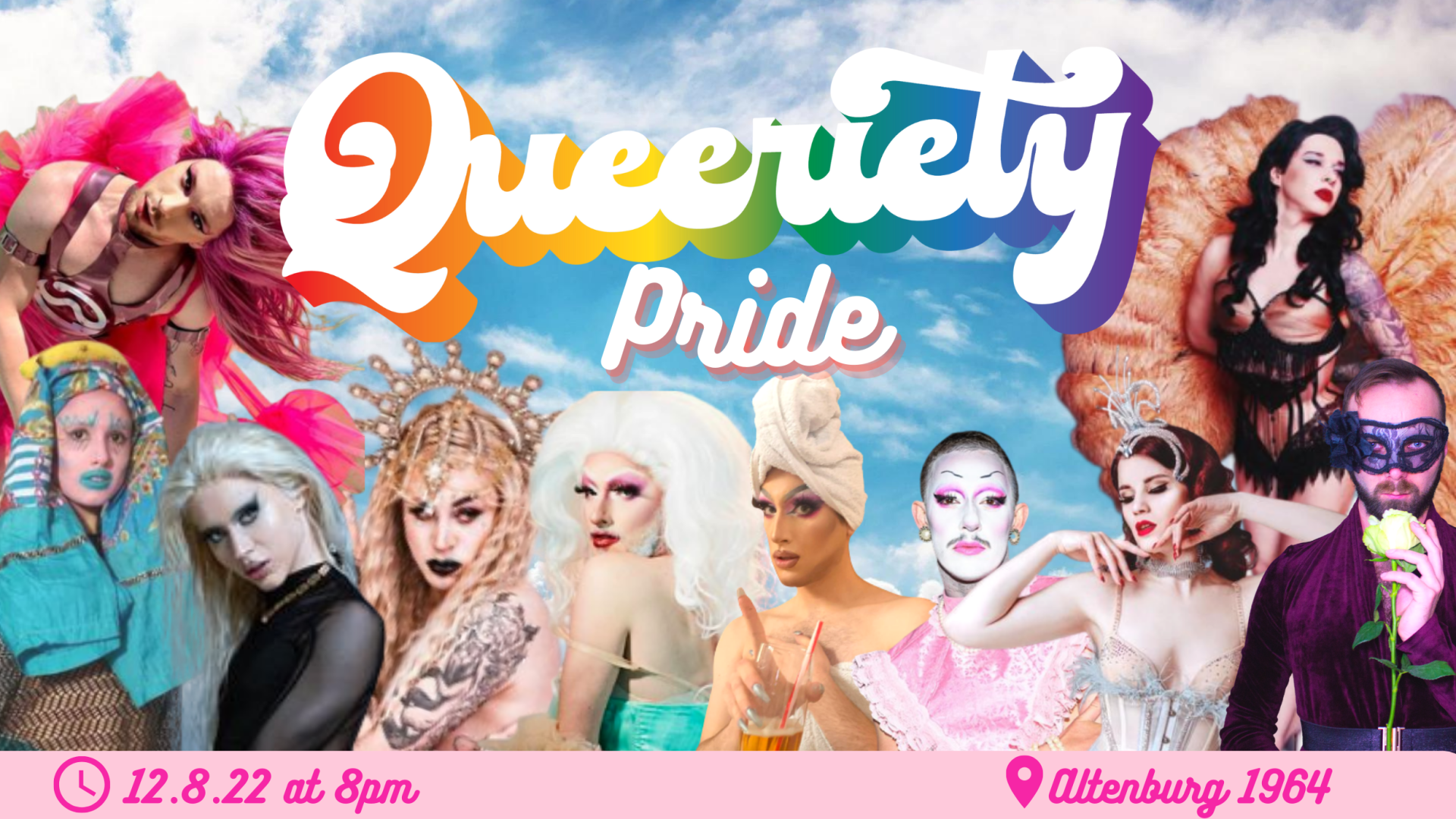 Queeriety is a queer variety show featuring drag queens/kings, burlesque performers, vougers, singers, comedians and more.
Queeriety is back to celebrate diversity and equality. This time it will be a pre-show for the Hereandthere x Pride party, which will be at the same Altenburg 1964 venue.
Queeriety was created by House of Garbage in 2018 out of a need for more diverse representation in the Prague drag scene. Since then we have had 25 successful in-person and online performances (during the pandemic) with a wide range of artists of different genders, expressions, races, religions and sexualities.
This year at Prague Pride we will have our biggest show yet! It will feature at least 14 local and international artists, including Miss Petty, TONIC and more. You can also look forward to a runway competition, games and more.
We can't wait to see you there!
Your hosts for the night: TONIC & Just Karen
Organizer: The House of Garbáge
The House of Garbáge is a house of queer performers built on the principles of fearless queer expression, uninhibited self love and boundless sexual freedom. Over the past 4 years we have been creating events in the Czech Republic and Slovakia that aim to bring a sense of community to queer spaces through the art of queer entertainment.