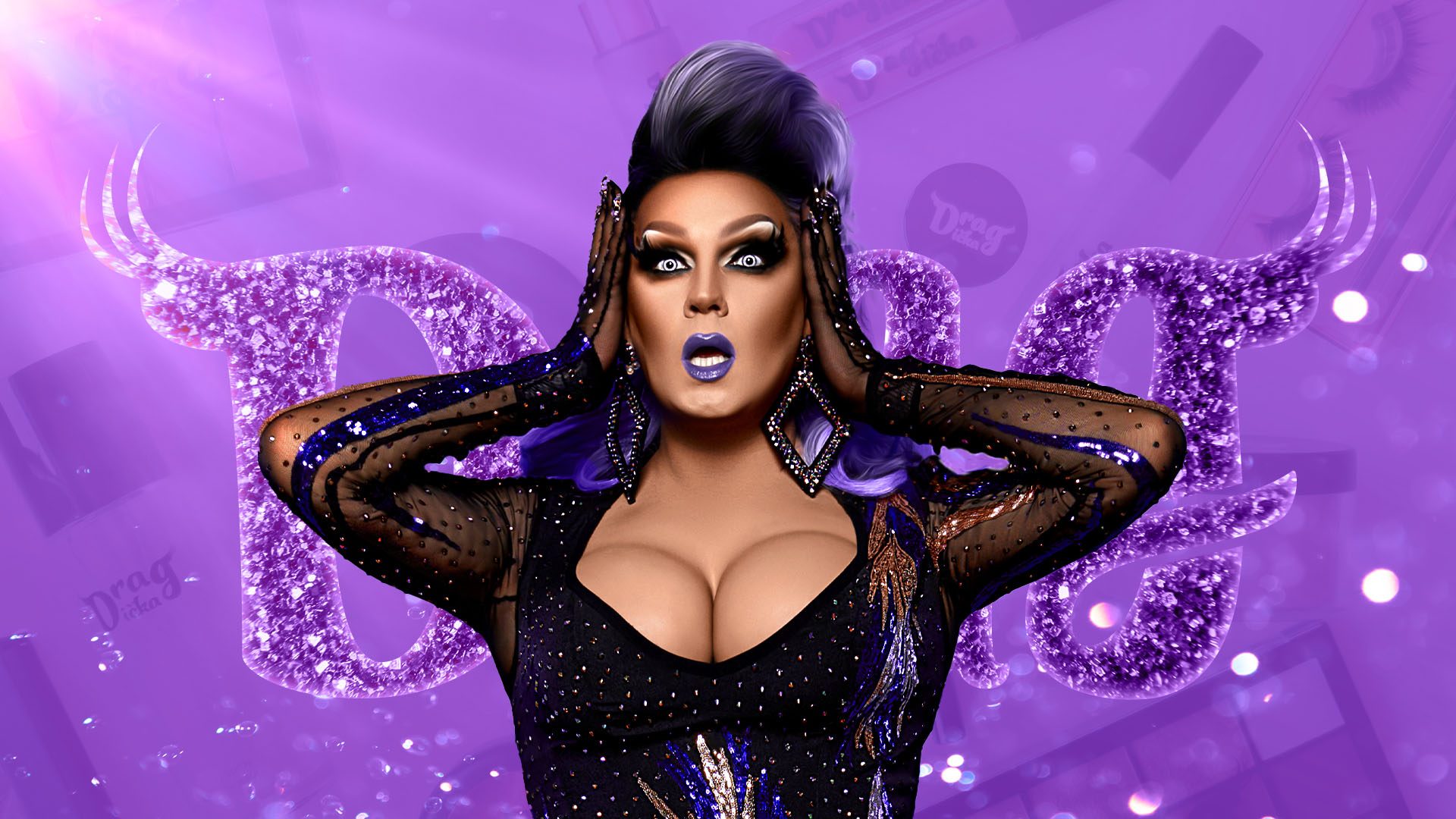 Signature drag-makeup look for a day! Have a free makover at Dragicka's Purple Makeup Parlor – contouring, cut crease, glitter, sparkles and more!
Dragička Makeup is a beauty brand for all genders, identities, expressions, sexualities, abilities, ethnicities, shapes & sizes. Yes, indeed! We believe anyone who feels curious or creative should be allowed to play with makeup. Why? Well, why not? 😋 In the world of drag, makeup is necessary – it's the essential part and the art piece of a successful illusion. And it's also fun to do makeup! So, we want to share the fun with you during Prague Pride Festival. Wanted to try that magical over-the-top makeup look but never had the right occasion? Well, what a better occasion than Pride Festival & free makeover! Come to Dragička's Purple Makeup Parlor and have your drag makeup look for a day done by a professional MUA with our products! From a trustworthy ever-lasting foundation, to super-pigmented eyeshadows and indestructible lipsticks – Dragička has it all. Enjoy a free makeup makeover and have fun during the Prague Pride Festival! www.dragicka.com
A new makeup brand and online store of drag accessories for everyone creating art and blurring the gender line! Dragička is a place to shop & splurge, learn & discover, find inspiration and – have fun. While browsing our whimsical world of creativity, we want you to know: with every page, product, or blurb – we celebrate You! Our mission is to support you every step of your way because no matter who you are, there is a beautiful and fearless Queen inside each of us. Let your inner Queen shine!