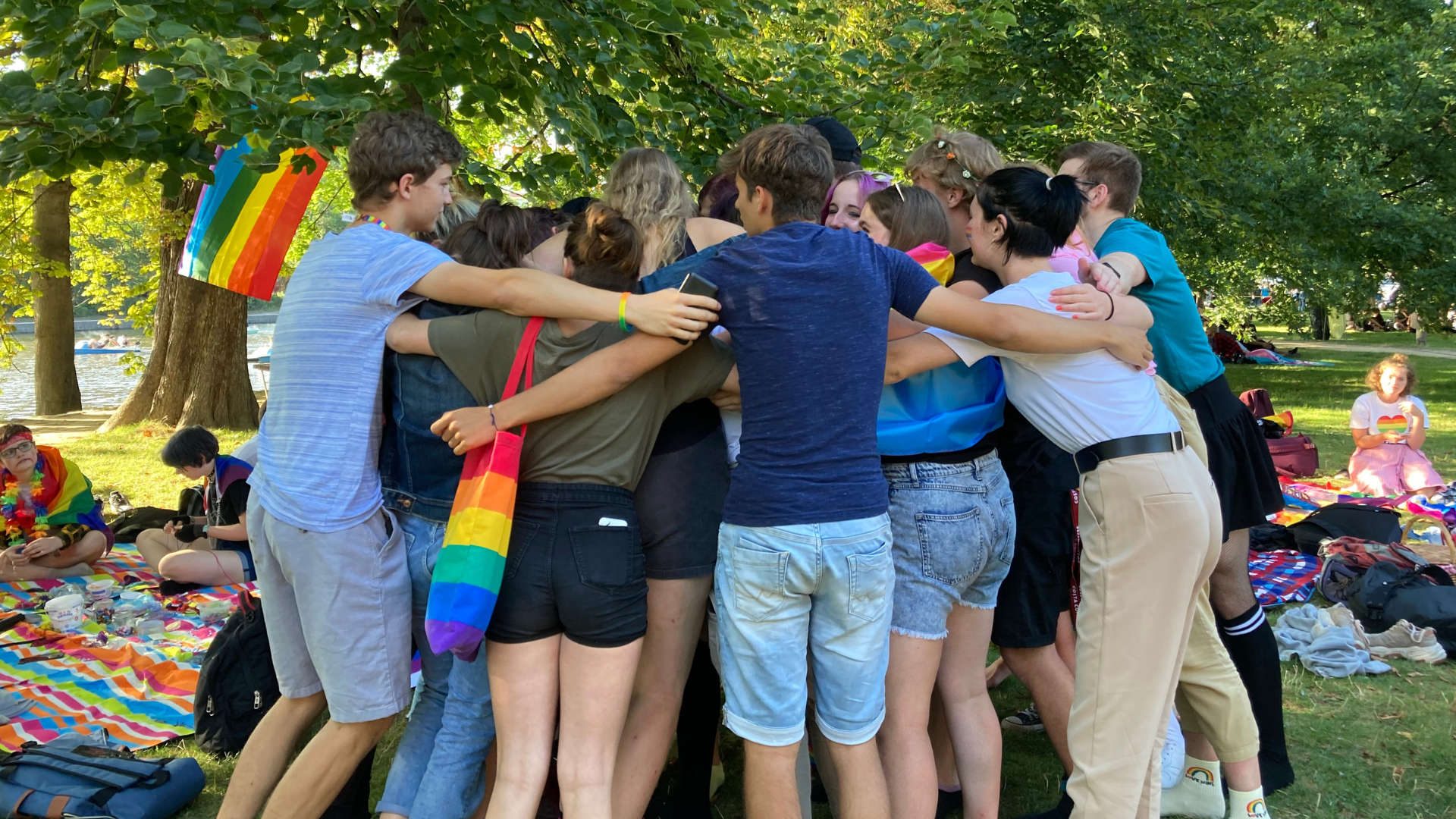 Clothes swap is an ecological fashion event. Bring your stuff and experience something unique.
"3:00–5:00pm | We'll be hosting a Gravedigger at our QTY point in Pride Village. This is a great opportunity to give away what you no longer wear and/or get something new and original. Come join us to create an eco-friendly and fashionable event!
We look forward to seeing YOU!"
Anežka Tm. (she/her) will host the Clothes swap
Organizer: Queer & Trans Youth CZ
Since 2016, we have been creating a safe space for LGBTQIA+ youth (ages 13–21) to meet outdoors and online. In addition to several events each month, we also have an active community on the discord server! Find out more on our social media.