Let It Roll in Pride Village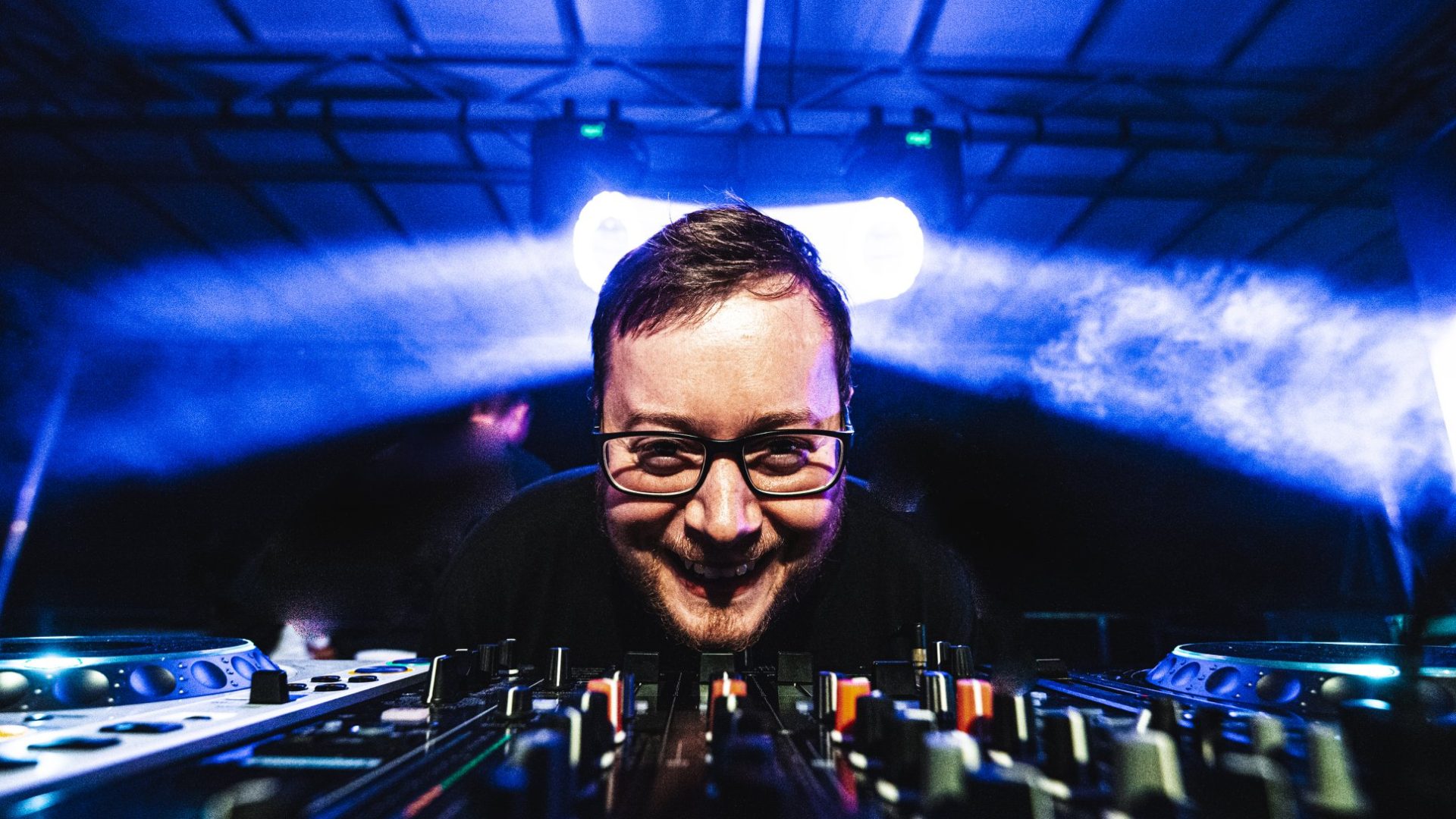 On Wednesday afternoon get ready for the dynamic sets from Let It Roll DJs. They'll make your day bright and your blood pumping, matching the sport events of the day.
Liquerus
Calli
Blofeld
MagicKa
Kamcza
Bifidus Aktif
QZB
Bifidus Aktif
Bifidus Aktif is perhaps a name known to all those interested in DnB. He has been behind the mixing table for decades and is part of the Let it Roll festival, the biggest Drum & Bass festival in the world. You can look forward to melodic and vocal songs that will get everyone moving.
Calli
Calli has been actively playing since the beginning of 2014. She is a member of the Liquidators crew in Brno, which organizes regular Broken Orchestra liquid parties with Czech and foreign guests and the summer event IX. Floor. She has played alongside names such as Technimatic, Bcee, Alix Perez, Hybrid Minds, Skeptical, Lenzman, LSB, and at the Czech and Slovak Hospitality night and Let It Roll festival. Primarily, she focuses on liquid in its more subtle soulful form, but she likes to wade into the waters of deep, minimal and rolling.
Kamcza
KamCZa is one from the Prague duo KamCZa and Eska, who are behind the Zlomená scéna series of parties and are a stalwart of the Czech dnb scene. They've been behind the dj table for the second decade and their area is deep & liquid dnb. Along with speed and precision, the all-important ingredients for memorable sets. Exactly the kind of sets that fans all over the country love them for. 
Liquerus
Marek Liquerus Andrýsek is 23 years old and comes from Uherské Hradiště. He has been playing for about 4 years. He likes to play Intelligent DrumNBass (Liquid, Soulful), but he can also play other genres like Psytrance, Synthwave, Progressive House, Chillstep & Downtempo. He is a resident of the youtube channel Seismic Noise which is based in London and focuses on liquid, soul etc. He has had the honour of supporting names like A.M.C, Simple Souls, Hallucinator, Myselor Magenta, CounterStrike, JayRome, Dorian.
MagicKa
MagicKa has been on the dnb scene for five years. She's into colours when it comes to hairstyle, so you can't miss her. This far from fragile girl originally from Zlín, living in Prague, has found popularity mainly in deep and liquid. Her curiosity, her love for electronic music and in a way the partylife she lives, led her to play classical. Drumbassterds studio, that's where it all started. There, master Blofeld carefully supervised his padawan until he was fully ready. Jump up Cave in Chapeu- the first event where she could show off her skills. And it wouldn't be the last! Her mothership eventually became the popular Cross Club, where she performed at events like Double Trouble, Drumstation, Imperialistic, Dark night, Deeper, PDF, etc. She hasn't avoided the Žižkov Storm Club, Roxy, Chapeu Rouge, Punt (R.I.P), Point, Vacuu, Centrála and the foreign Fluc Wanne. Parties at the Slovene brothers are not a taboo for her either. She has played at Trident, District festival, Let it Snow and Liquicity. Let It Roll and Renegade festival became a dream come true for her. Together with other Czech dj's she forms Komín and Bassdrop crew. She is inspired by her favorite producers like – Camo & Krooked, Dj Marky, L-SIDE, S.P.Y, Alix Perez, EneI,Benny L, Break, Whiney, Askel & Elere…
QZB
Anyone thirsting for conventional sounds is at the wrong address. QZB roll up Drum'n'Bassanew–precise, focused and with a dynamic that is infectious. Since 2012, they have beenputting their heads together and constantly working on the perfection of their recipes. The impressive interim result: sold out club nights, festival appearances allover Europe and releases on the hottest label for visions of the future, Critical Music.This success is no accident. From the very beginning, razor-sharp percussion and anunmistakably forward-looking overall aesthetics provided enthusiasm on the dance floors.Hip hop and breaks are just as much a source of inspiration as italo disco or jazz–knowing that reaching new worlds also means breaking with the past. It was hardly to be expected that the hottest name on the scene would one day come from Basel. That's exactly why you shouldn't lose sight of the duo's flight. Borders are not yet in sigh.