Hedwig and the Angry Inch + debate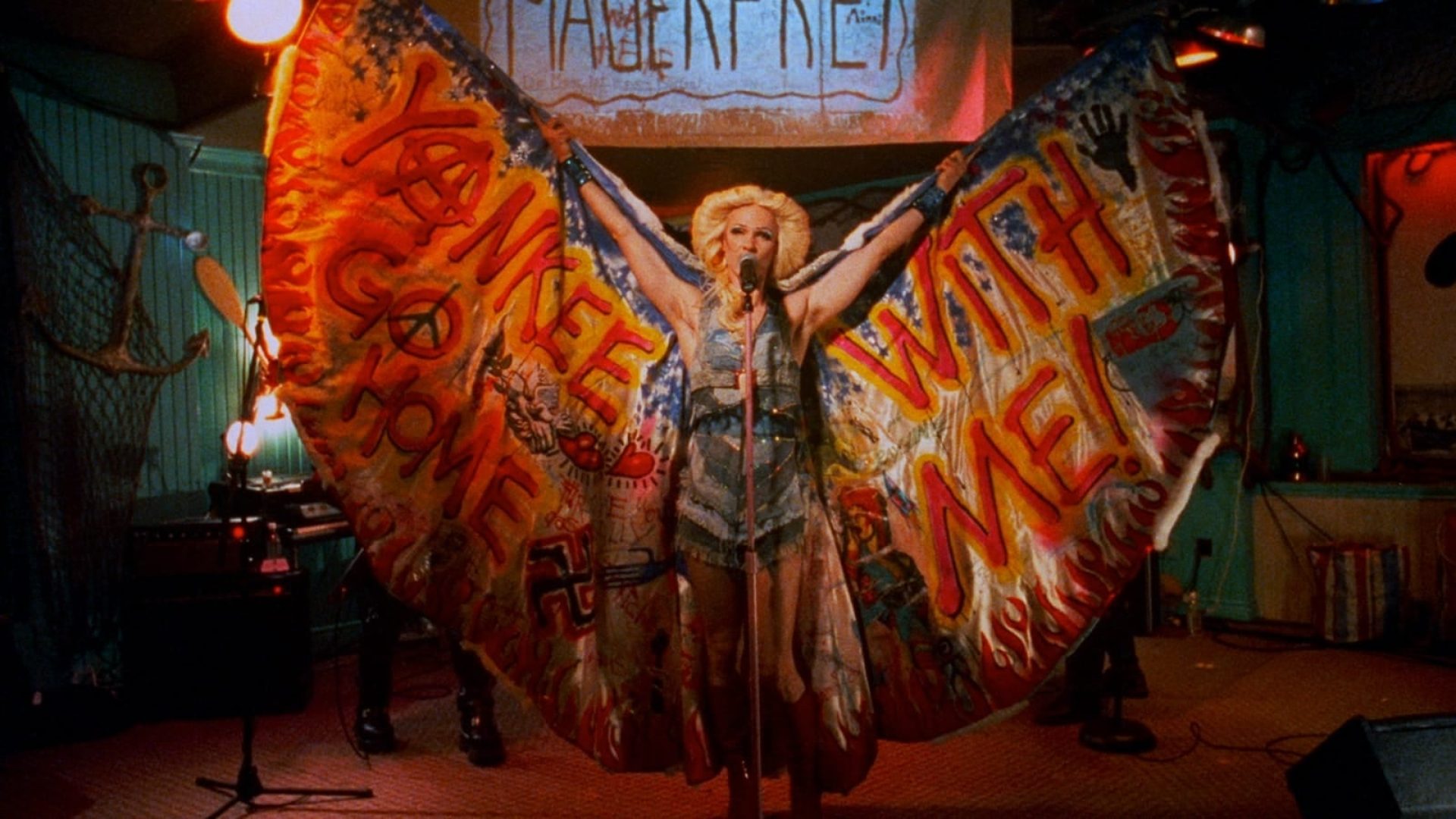 Film about a gender-queer rock singer from East Berlin touings the U.S. with her band as she tells her life story and follows the former lover who stole her songs.
| | |
| --- | --- |
| Basic entry | 179 CZK |
| Extra seats | 155 CZK |
"Hedwig, born male as Hansel in East Berlin, fell in love with an American G.I. and underwent a Gender Reassignment Surgery in order to marry him and flee to the West. Unfortunately, nothing worked out quite as it was supposed to – years later, Hedwig is leading her rock band on a tour of the U.S., telling her life story through a series of concerts at Bilgewater Inn seafood restaurants. Her tour dates coincide with those of arena-rock star Tommy Gnosis, a wide-eyed boy who once loved Hedwig – but then left with all her songs.
Hedwig and the Angry Inch is an iconic, originally theatrical queer story from the USA that has taken the world by storm. The utterly unique character of Hedwig, as well as her iconic image, has become a symbol of finding and building one's own identity and overcoming not only life's obstacles, but also oneself.
After the film we will have a discussion with Roman Tomeš, who plays the Hedwig in the Czech theatre version.
Roman Tomeš
Vendula Příhodová
Pavel Košatka (director of the theatre performance)
Petr Soukup (author of the Czech text)
Organizer: Edison FilmHub
Edison FilmHub is a boutique cinema and café in the centre of Prague. In addition to quality films and regular stimulating discussions, it also offers refreshments, the best from local drink and food suppliers. Edison Filmhub is located in Jeruzalémská Street, a few steps from the Jindřišská Tower, in a stylish functionalist building designed by Prague architect F. A. Libra.