HateFree Stage: queer edition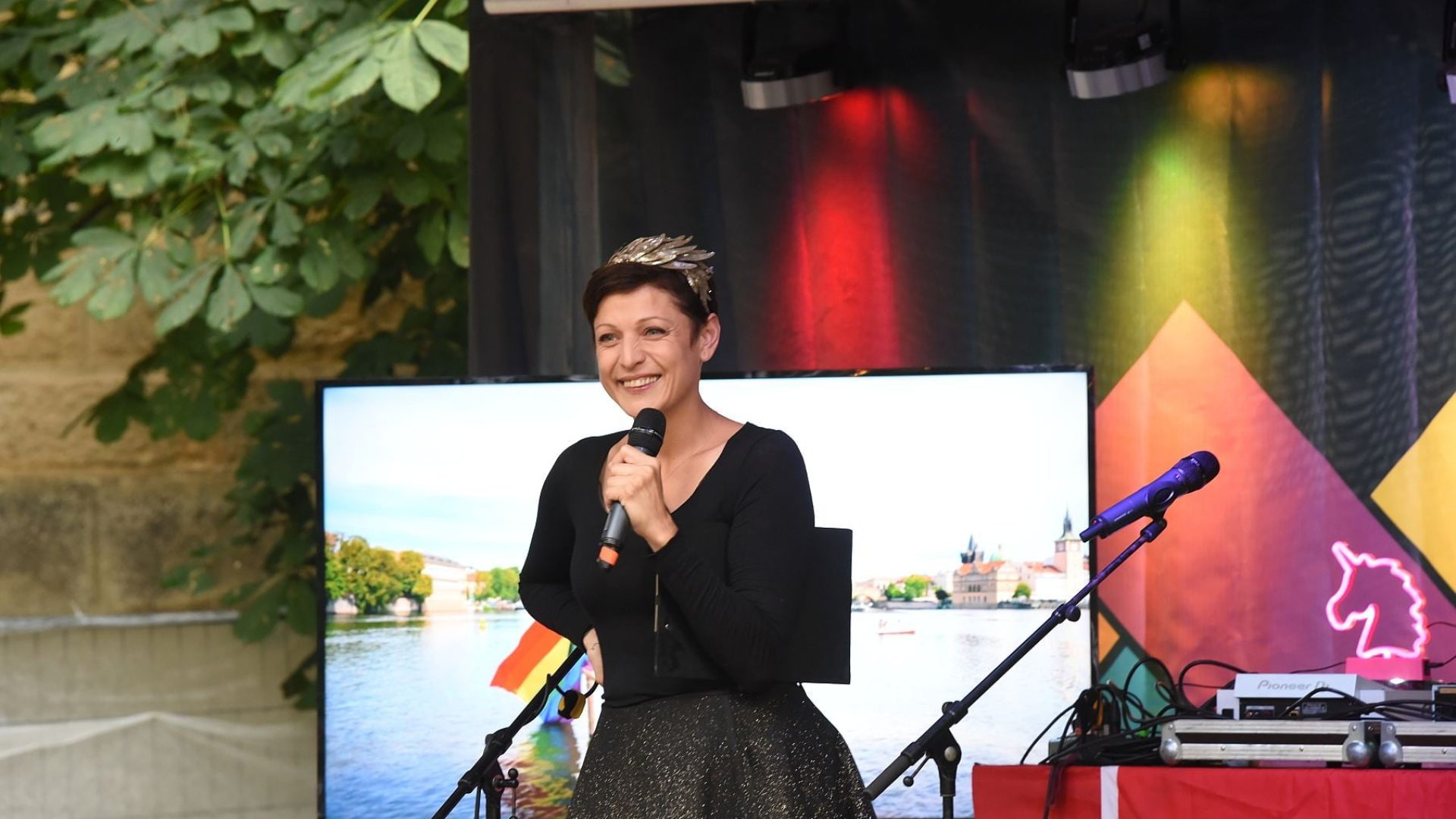 100% inappropriate and yet 100% hatefree stand-up show with the one and only Adéla Elbel.
HateFree Stage: queer edition again for you as part of Prague Pride Festival. Incorrect jokes will fly through the air – and also the HateFree buttons and stickers – you can grab as much as you can :-) You will see Ester Kočičková with with her "queer counseling" and Lenka Králová with her special insights from the trans community. Because we need also some humor in these serious topics, don`t you think? The stand-up show is moderated by Adéla Elbel with her typical razor sharp humor. There will be live music and we hope everybody will also dance! Be part of the show.
Host: Adéla Elbel (stand-up comedian) Line-Up
Ester Kočičková
Lenka Králová
Organizer: HateFree Culture
We are an initiative of people who strive for a life free of violence and hatred. We bring and share information. We provide space for the stories of people from marginalized groups. We are interested in the views of experts. We connect and make the initiatives of others visible. We refute rumors and respond to hate attacks against various groups of population.