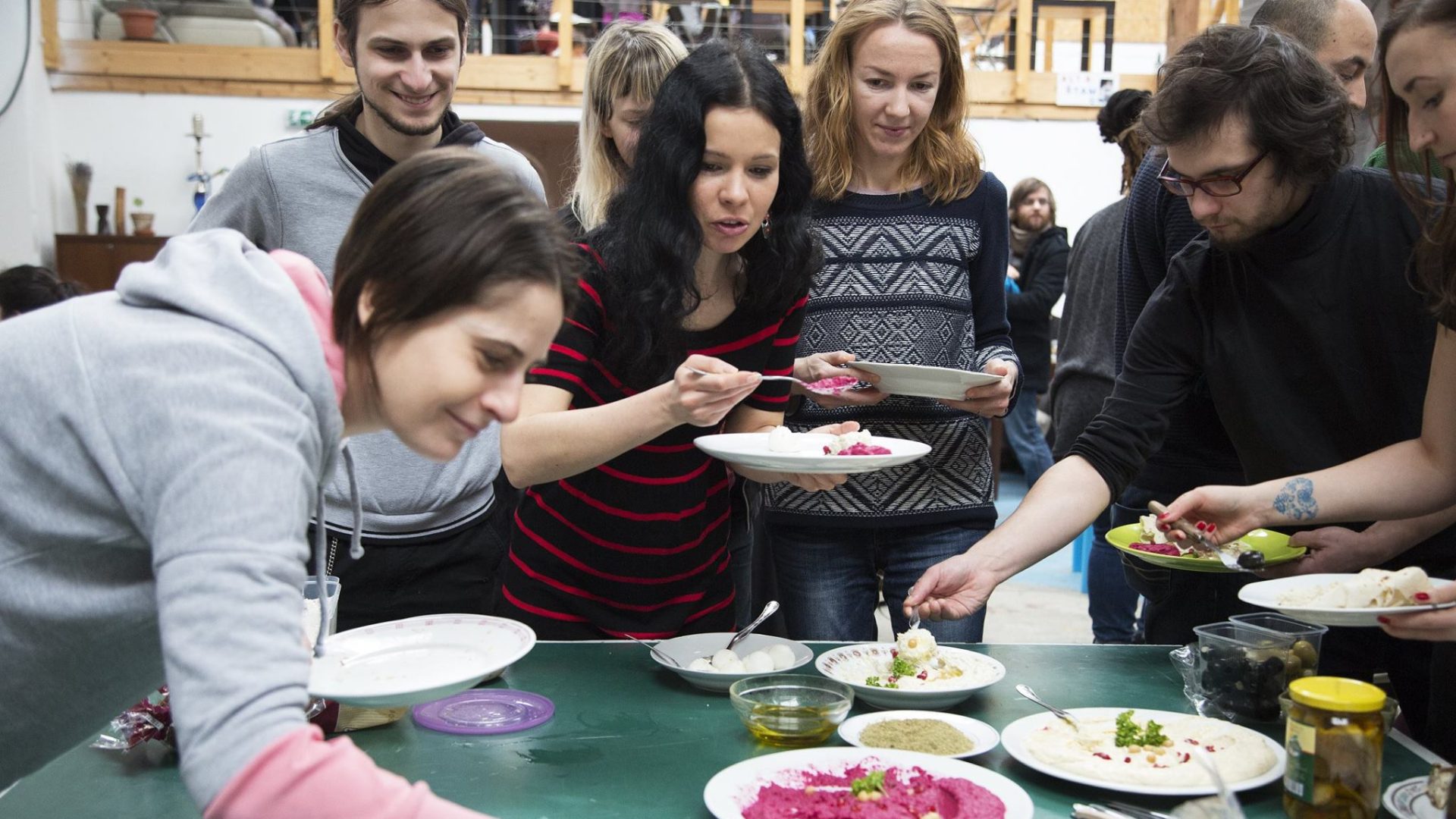 Meet new people or old friends and warm up before the parade. Bring some food! And you can also make banners for the parade.
"Meet people who are on the same wave as you – just come and start the day with a pleasant meeting with people of different backgrounds and sexual orientations and generally warm up before the Prague Pride Parade on Saturday. Prepare your favorite food and offer it to the others – you can also taste their delicacies. In cooperation with the Artavist Lab gallery, it will also be possible to make your own banners for Prague Pride Parade on the spot. The event is organized by HateFree Culture, a long-term campaign against hatred and violence."
Organizer: HateFree Culture
We are an initiative of people who strive for a life free of violence and hatred. We bring and share information. We provide space for the stories of people from marginalized groups. We are interested in the views of experts. We connect and make the initiatives of others visible. We refute rumors and respond to hate attacks against various groups of population.