Femme Follies: Prague Pride Drag Special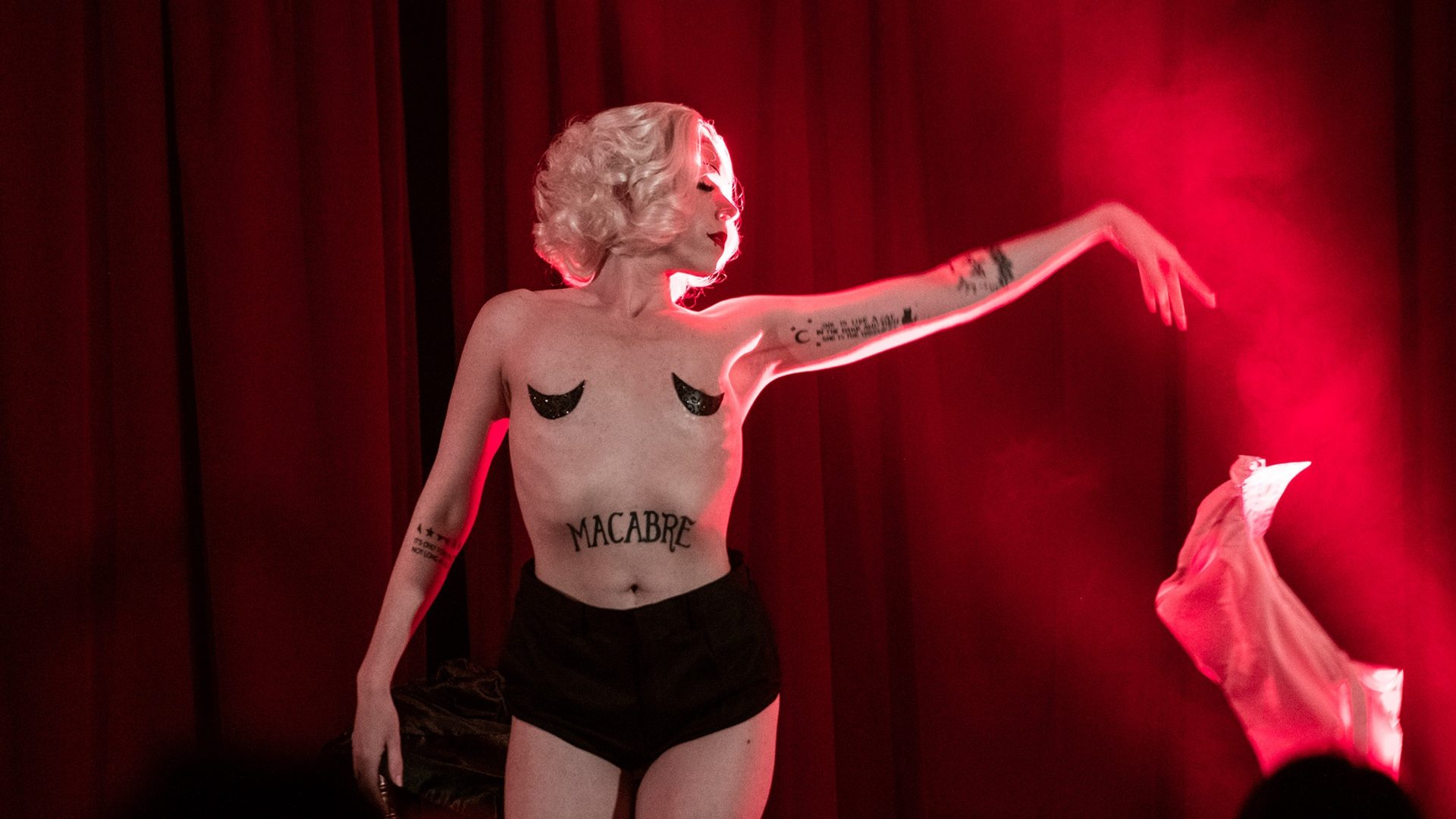 A pleasant evening with a drag show by Prague drag queens Melancholie Blackbile and Dima Arrest. Great cocktails, merch and friendly queer atmosphere!
A special pride version of the regular show Femme Follies at The Electric Sheep Book Bar in Vinohrady. You're in for a pleasant evening enriched with a drag show by Czech drag queens Melancholia Blackbile and Dima Arrest, who have prepared multiple energetic performances for you throughout the evening. You can look forward to unique cocktails and non-alcoholic mocktails from a completely vegan menu including a special cocktail menu of the night inspired by the performing queens. At the venue you will also have the opportunity to buy drag merch such as t-shirts with Dima's viral quote "Maxi Kozy" ("Giant Boobs"), clothing with funny LGBTQ+ designs as well as other rainbow items from the queer online shop blackbileproductions.com. Entry for this event is optional but highly appreciated – it's a great way to directly support both Dima and Melancholia. Come wind down and escape reality for a bit in a friendly and queer atmosphere. Electric Sheep accepts cards and cash at the bar, entry is 18+ and there are a few descending stairs when you enter. Make your reservation via Electric Sheep as soon as possible, capacity is limited!
Performances by Melancholia Blackbile and Dima Arrest – two Czech drag queens who are an essential part of Prague's drag and queer scene.
Organizer: Blackbile Productions
Blackbile Productions is a trans-owned production of queer events and a shop with rainbow items, merch from Czech drag queens and queer artists, and other LGBTQ+ themed products, which we make for you with love at our queer workshop in Prague. Blackbile Productions is owned by the transgender performer, producer and Prague based drag queen Melancholia Blackbile. Our goal is to offer quality entertainment, provide a platform and fair conditions for performers, and to support the local scene.
The Electric Sheep Book Bar
Nitranská 1355/7