Over the threshold: Anti-gender movement against marriage for all
Location: Pride Life – Divadlo U Valšů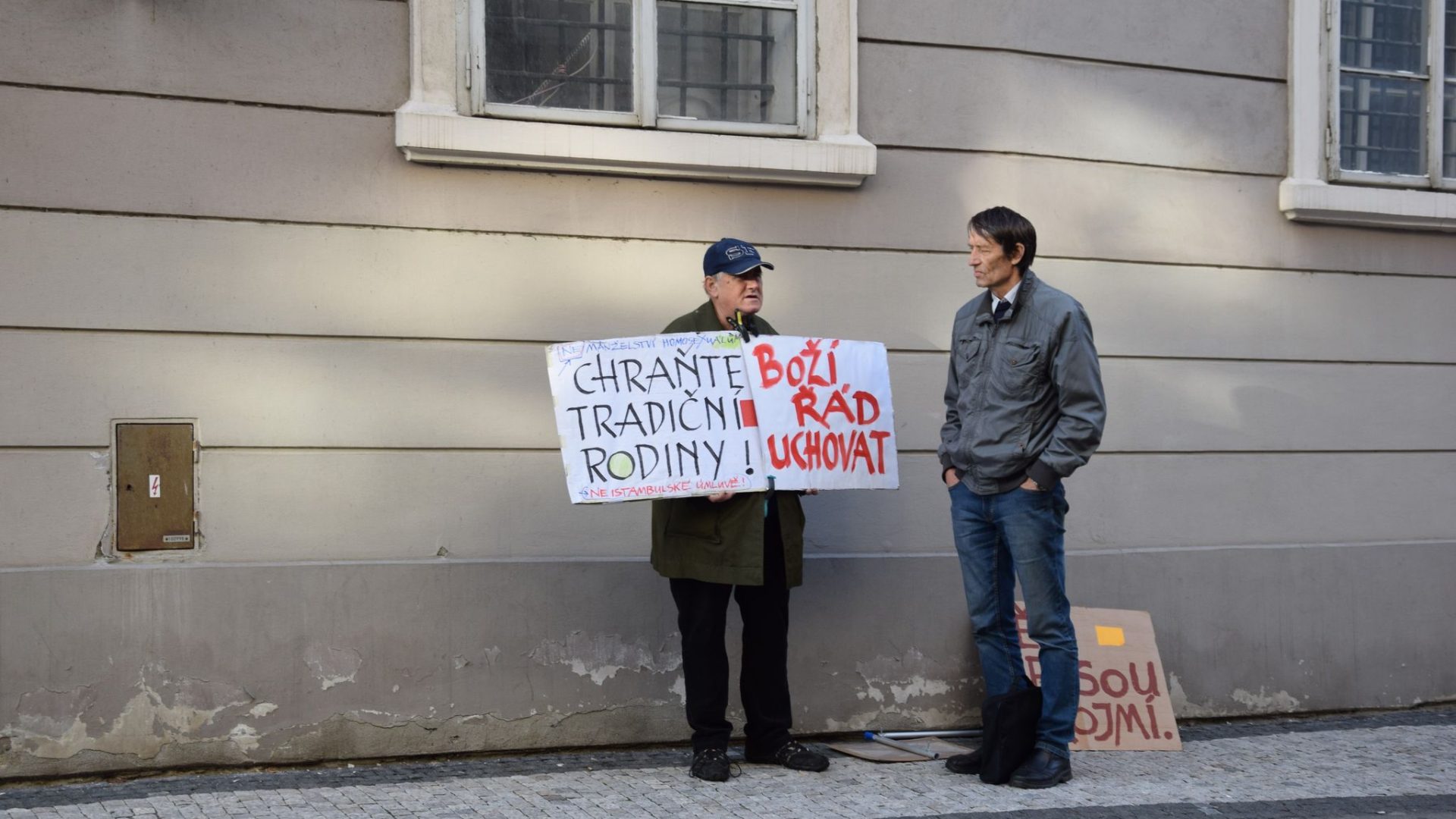 Where did the "gender ideology" come from and who is behind it? How is it connected to marriage for all? Debate about the anti-gender movement.
"It is clear to those who have common sense that the LGBTQIA and the gender agenda, which came from the US and is now being heavily pushed by the EU, aims to further disrupt Western society, but is also part of depopulation efforts,"" was said to haunts with the word ""gender"" not only on the Internet. How did gender become a so-called ""gender ideology""? Who is really behind gender ideology and whose agenda is it? Where and when did this agenda come from in the Czech Republic? Why and for what purpose has it become an instrument of ultraconservative ""cultural war"", scaring people and dividing society?
Why, thanks to the so-called gender ideology, do we not yet have a marriage for all couples in the Czech Republic? Panel discussion with people who have researched the topic of gender and the anti-gender movement, write about it in the media or know its impact on the progress of society and the everyday life of people and especially LGBT + people in our country."
Hosted by: Filip Milde, PR manager of We Are Fair iniciative
Organizer: We Are Fair and Queer Geography
"We Are Fair initiative strives for marriage for gay and lesbian couples. We think it's time to change that.
Queer Geography is a group of experts, scientific, pedagogical and professional workers, as well as other persons who share an interest in interdisciplinary understanding and the study of human sexuality, gender identity and issues, related to them."