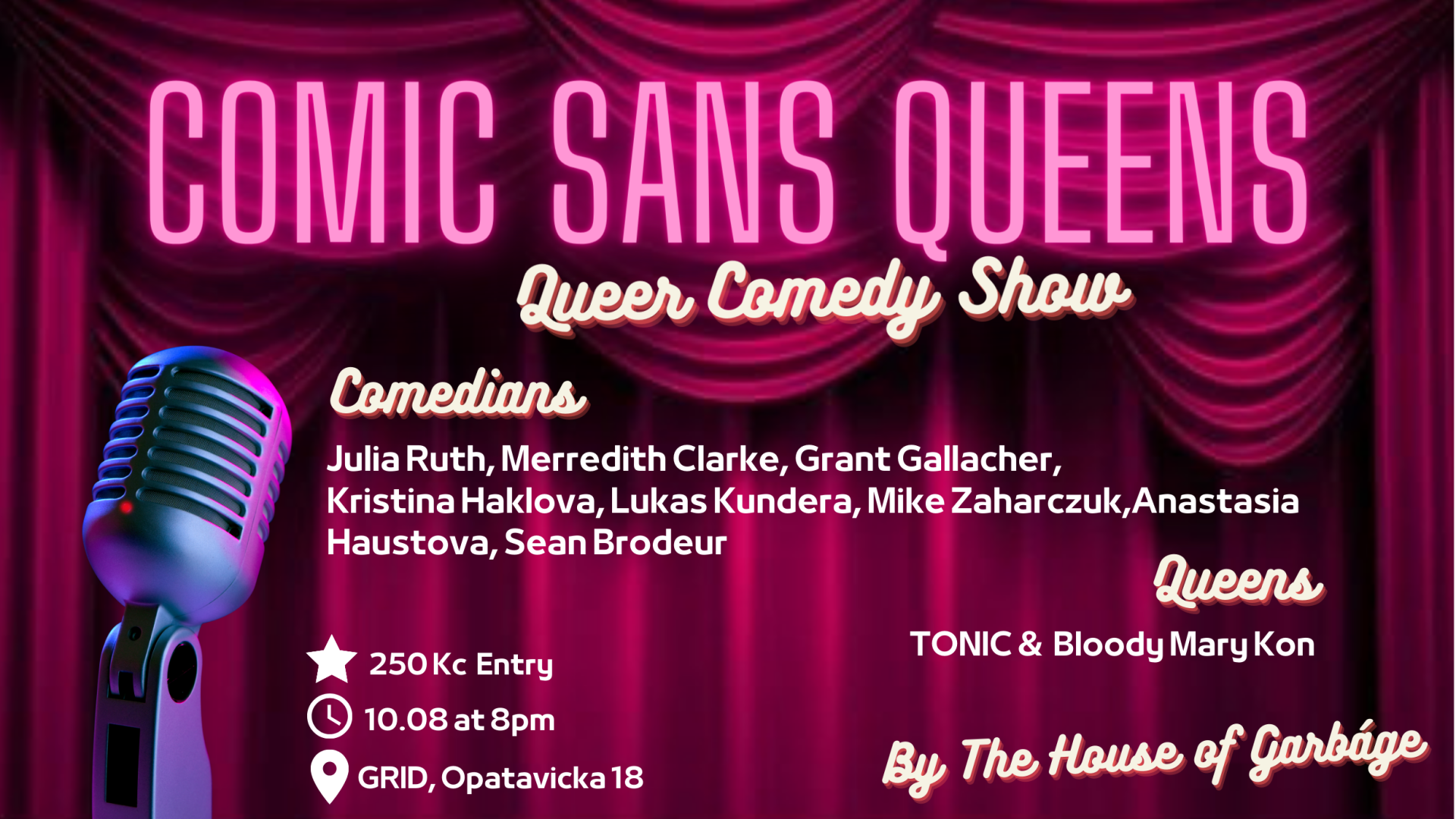 Comic Sans Queens is a brand new queer stand up comedy show in english featuring special drag guests!
To reserve a seat please write your name +number of guests to our event wall.
Comic Sans Queens is a new event by the House of Garbáge. It brings a wide range of queer comedians of all nationalities, welcoming them to the stage for a night of stand-up and comedy magic. But this is no ordinary stand-up show, with special dragqueen guests to keep the vibes pumping, this is sure to be a night to remember! Embarrassing stories of coming out, queer love, bedroom mishaps and straight society. At the time they were terrible, but now they make comedy gold!
Julia Ruth
Merredith Clarke
Grant Gallacher
Kristina Haklova
Lukas Kundera
Mike Zaharczuk
Anastasia Haustova
Sean Brodeur
TONIC & Bloody Mary Kon
Entrance from 7pm
Show starts at 8pm
Music until Midnight
Organizer: The House of Garbáge
The House of Garbáge is a house of queer performers built on the principles of fearless queer expression, uninhibited self love and boundless sexual freedom. Over the past 4 years we have been creating events in the Czech Republic and Slovakia that aim to bring a sense of community to queer spaces through the art of queer entertainment.