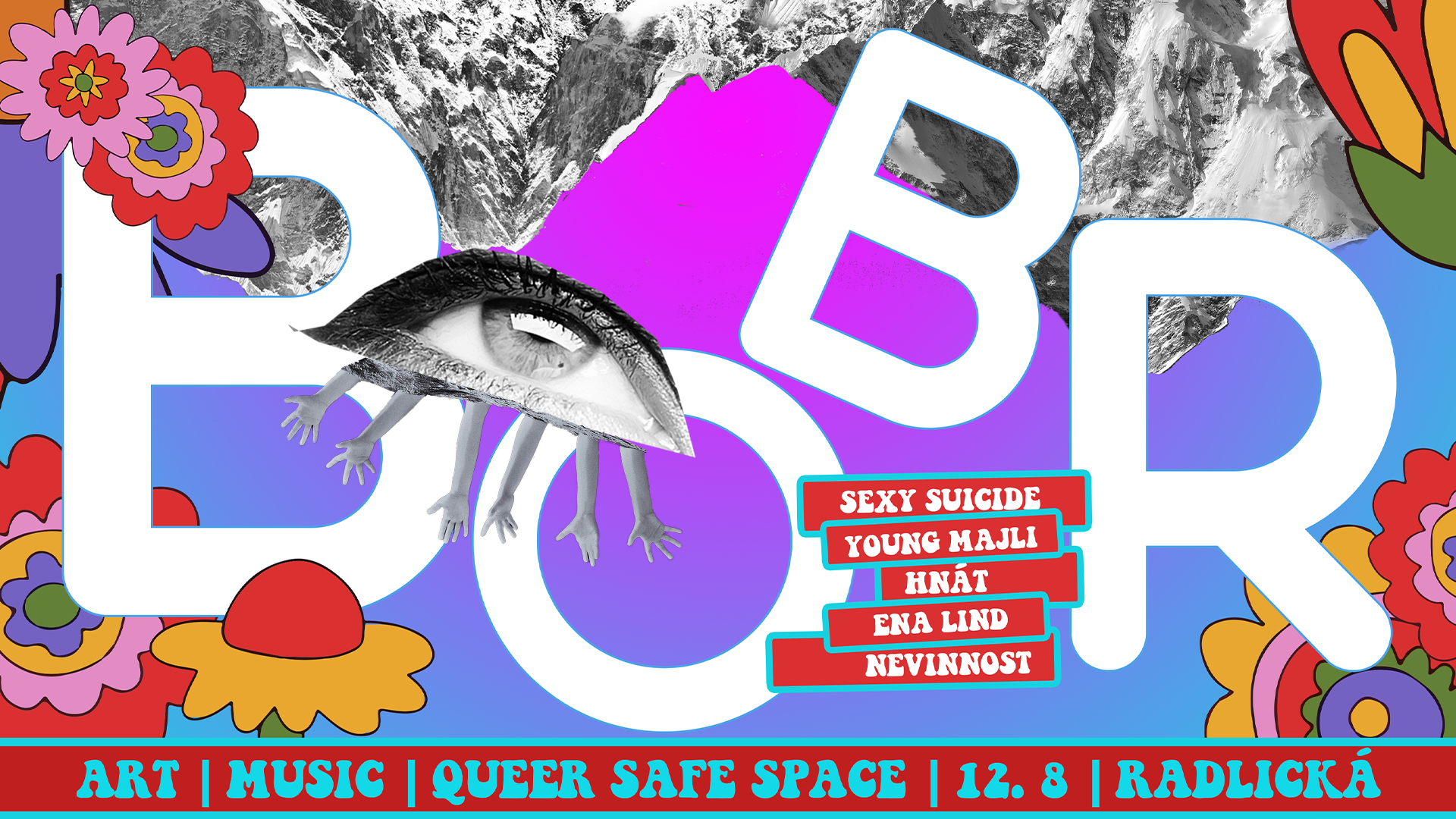 Bobr (Beaver) is back!
The seventh edition of this queer safe space party comes with a packed program. This time, Bobr will come alive with music in Radlická, a cultural and sporting venue. Bobr was born out of the need to have a queer party centered on lesbians* and to support lesbian culture in general. We welcome all who resonate with this intent and are close to or at the center of lesbian culture. We also invite queer women, femmes, we welcome trans and/or non-binary people and any other allies who respect and celebrate our cause. It will be beavertastic!
| | |
| --- | --- |
| "early birds" online | 250 CZK |
| pre-sale online | 300 CZK |
| at the door | 350 CZK |
LINE-UP
19:00 – 20:30 Dyke* quiz: Bobr edition (need to register in advance)
20:30 – 21:30 – SEXY SUICIDE
21:30 – 23:00 – YOUNG MAJLI
02:00 – 03:30 – NEVINNOST
Naughty colour-in pictures "pitchObraz" (the name is a Czech wordplay meaning "pussy-picture")
Lesbotoč lesbian speed dating
Dyke* quiz: Bobr edition
Дайк* квіз на вечірці "Бобер" (BOBR)
Черговий випуск нерегулярно регулярної вікторини для лесбійок* і про лесбійок*, у якій суть не стільки перемога, скільки просто участь. Цього року на вас чекають запитання зі сфери поп-культури, квір-історії чи активізму, а також, традиційно, рохи чуднa модерація.)
Правила прості: безпечний простір і команда максимум з 5 осіб.
Зареєструватися можна через Facebook чи Instagram Náměstí kvíru – напишіть нам назву команди та скільки вас буде. Якщо у вас немає команди, це ок, просто дайте нам знати, i ми знайдемо її для вас. Але ви також можете змагатися соло.
Залежно від наповнюваності, мабуть можна буде зареєструватися на місці.
Подія відкрита для всіх у спектрі квір femme – лесбійок, бі/пан жінок*, небінарних і трансгендерних людей.
Radlická Kulturní Sportovna
Za Ženskými domovy 125/5