Ballroom, Vogue & communnity. Film Mother's Ball + discussion
Location: Pride Life – Divadlo U Valšů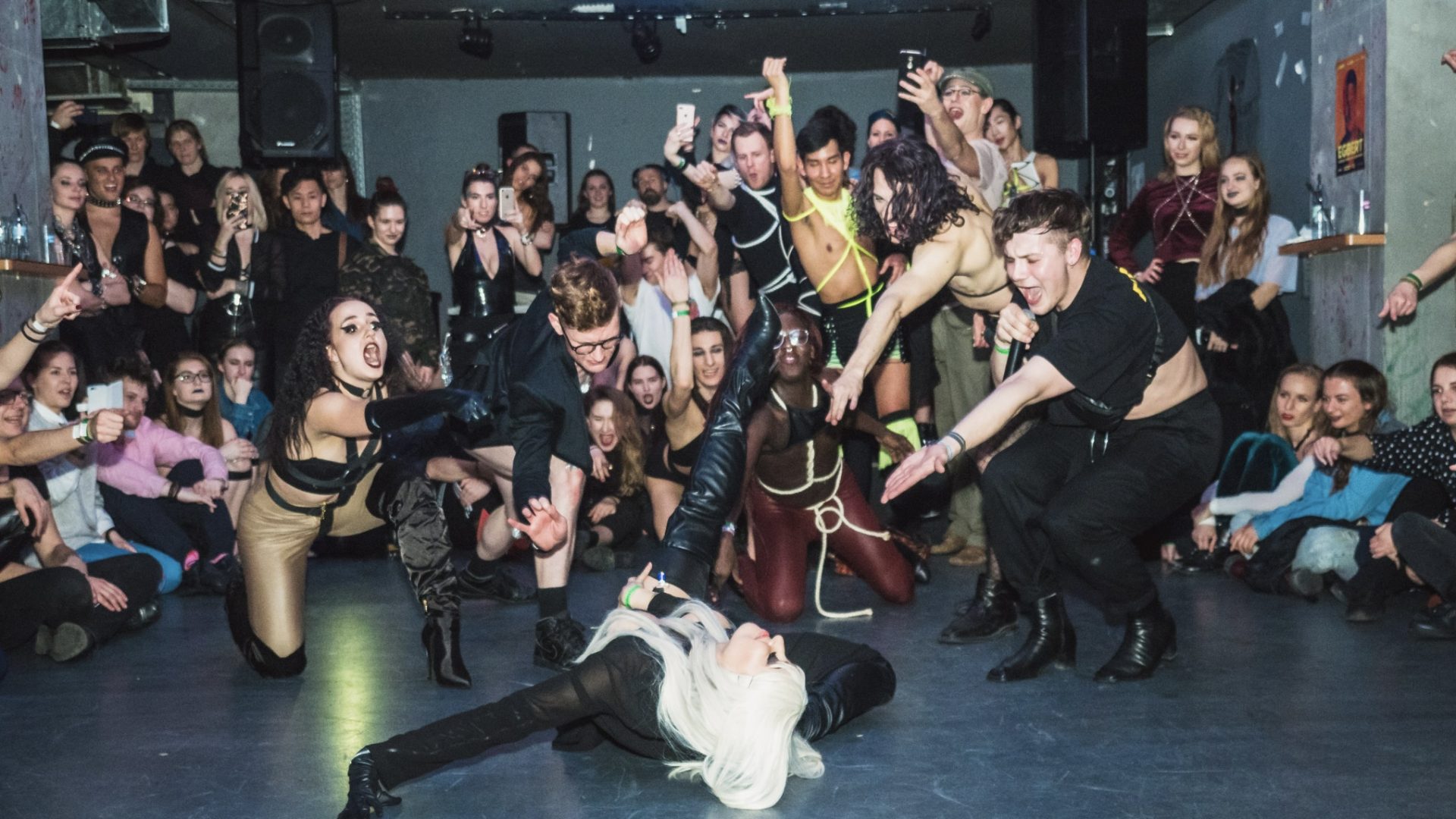 Screening of "Mother's Ball" + panel talk about local ballroom scene. Find access to a community providing safer space to LGBTQ+ minorities.
Have you ever heard of Ballroom? And no, not ballroom dance like the cha cha, the waltz and so on, but Ballroom as seen on Pose, Legendary and Paris is burning? Have you ever wondered where Vogueing came from, things like "shade" "spilling the tea" and pop culture terms like "Yaas Queen!" "Slay!" "Werk!" as well as much much more? Well you have Ballroom to thank for that, and here is a chance for you to find out more.
As you may or may not know, Ballroom was created in the late 60s/early 70s by transgender women of color and Latinx transgender women, in Harlem New York. Over the past several decades this underground culture has spread around the world providing a safe space to all those in the LGBTQ+ community who need it. Simply put, Ballroom is a refuge that has become a community and a lifestyle to those of us who have been marginalized or rejected by heteronormative mainstream society.
Czech republic and Slovakia are no exception, we have a Ballroom community right here and that is why we would like to invite you to join us for a CZ premiere screening of "Mother's Ball" a Dutch documentary following the trailblazer of the Dutch Ballroom scene and founding Mother of the house of Vineyard, Amber Vineyard as she talks about how she found her way to Ballroom and the joys and struggles of being a House Mother. (Language English, with Czech subtitles)
Followed by a panel talk discussion, with Czech Ballroom leaders and trailblazers leaders Mothers Lana & Oli Freija, Slovak Ballroom leader and trailblazer Mother Monika Velvet, and trans activist and ballroom member Liberty Simon. The aim of the event is to provide information and knowledge about Ballroom history, what Ballroom is about and stands for, different types of categories and how to find the right one for you, the meaning of a safe space within the realms of Ballroom, the importance of community within Ballroom, where to find access to Ballroom, who to reach out to and more. The Czech and Slovak Ballroom scene is slowly growing and we would like to provide knowledge and space for those who might not know it's here, for those who might might be too shy to just walk at a function, for those who need or want another community and support system and for those who are curious and would like to know more.
This event is a charity fundraiser for local organization Trans*parent, the admission is free but for those of you who can, we would like to ask you to reach into your pockets and help us support the organization supporting trans and non-binary individuals across the country.
Line Up Mother Lana Freija, CZ Mother Oli Freija, CZ Mother Monika Velvet, SK Liberty Simon, SK/NL
Organizer: Egid Mináč along with Ballroom Scene CZ&SK, in cooperation with Trans*Parent and the support of Ara Art.
Egid Mináč is a queer Czech born Slovak Romani who has lived around the world most of his life. He has been a part of the local Ballroom community since 2020, and one of the founding members of the Kiki House of Freija. Through his time living abroad he has come to understand the importance community, and the positive aspects of a multicultural surrounding. His aspiration in life is to bring people together by showing us, that we as humans have more in common than we then to think.