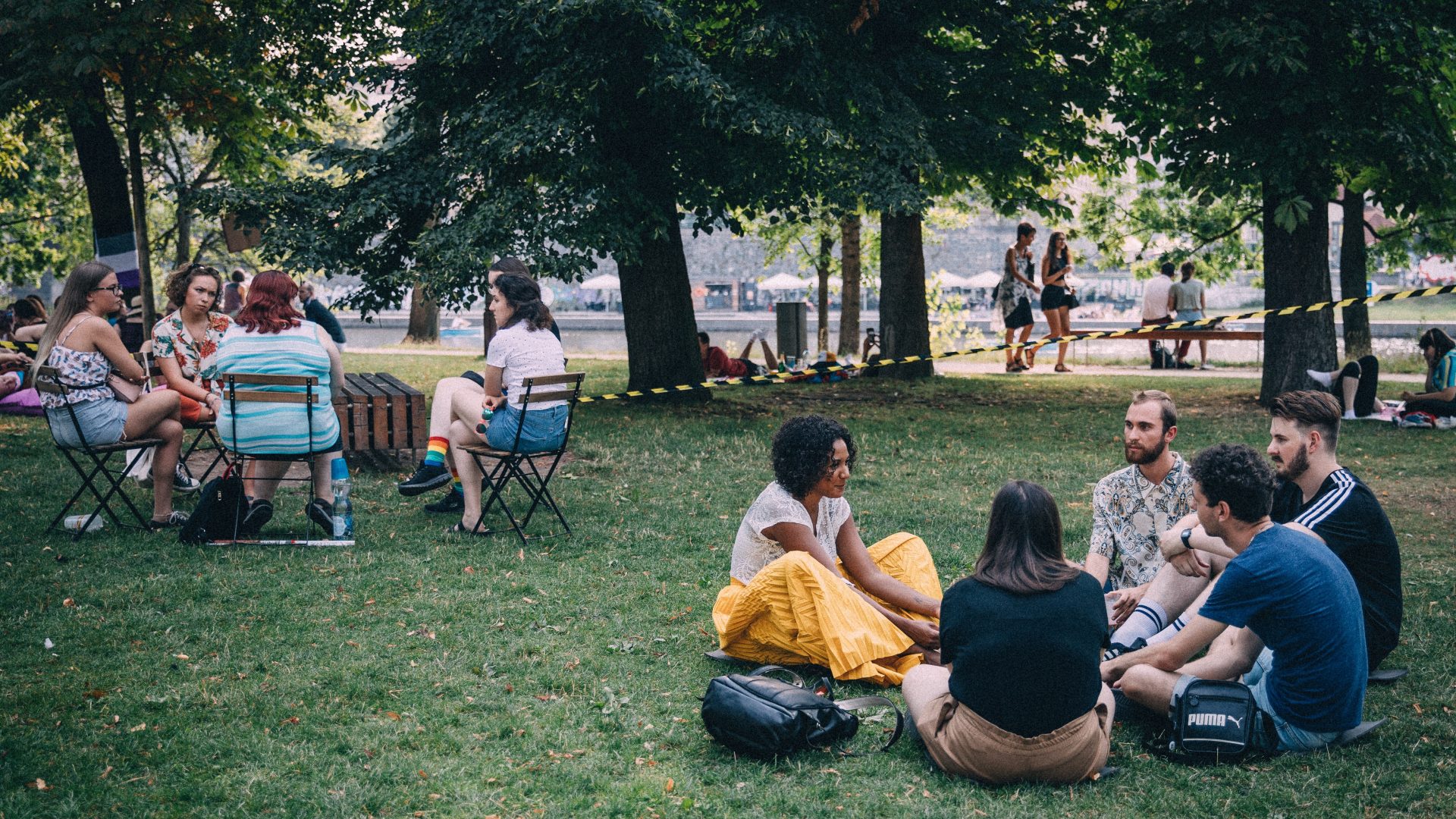 In the Living Library, instead of traditional books, you can borrow specific people with an interesting story and then experience pleasant conversations with them in small groups.
The Human Library at Prague Pride – a library where you don't read, but talk. Amnesty's Human Library is a place where you can talk to people you might not otherwise meet (Roma, refugees, people with disabilities, various people from the LGBTQIA+ community, religious minorities, homeless people, etc.).
All of this in a tried and tested small group format (up to 6 people) in a comfortable sitting area on the meadow of Střelecký ostrov. Those who have experienced it, like to come again (guests, the human books are different every year). Those who have not, must try it:)
Organizer: Amnesty International
Amnesty is a volunteer, apolitical and independent movement of people who fight against injustice and lack of freedom and work for human rights in all parts of the world. They campaign, organise public events and protests, educate, advocate for victims of injustice and seek systemic change at national and international levels. Amnesty's work is always based on reliable and independent research.