ALS ALLE OHREN HÖREN KONNTEN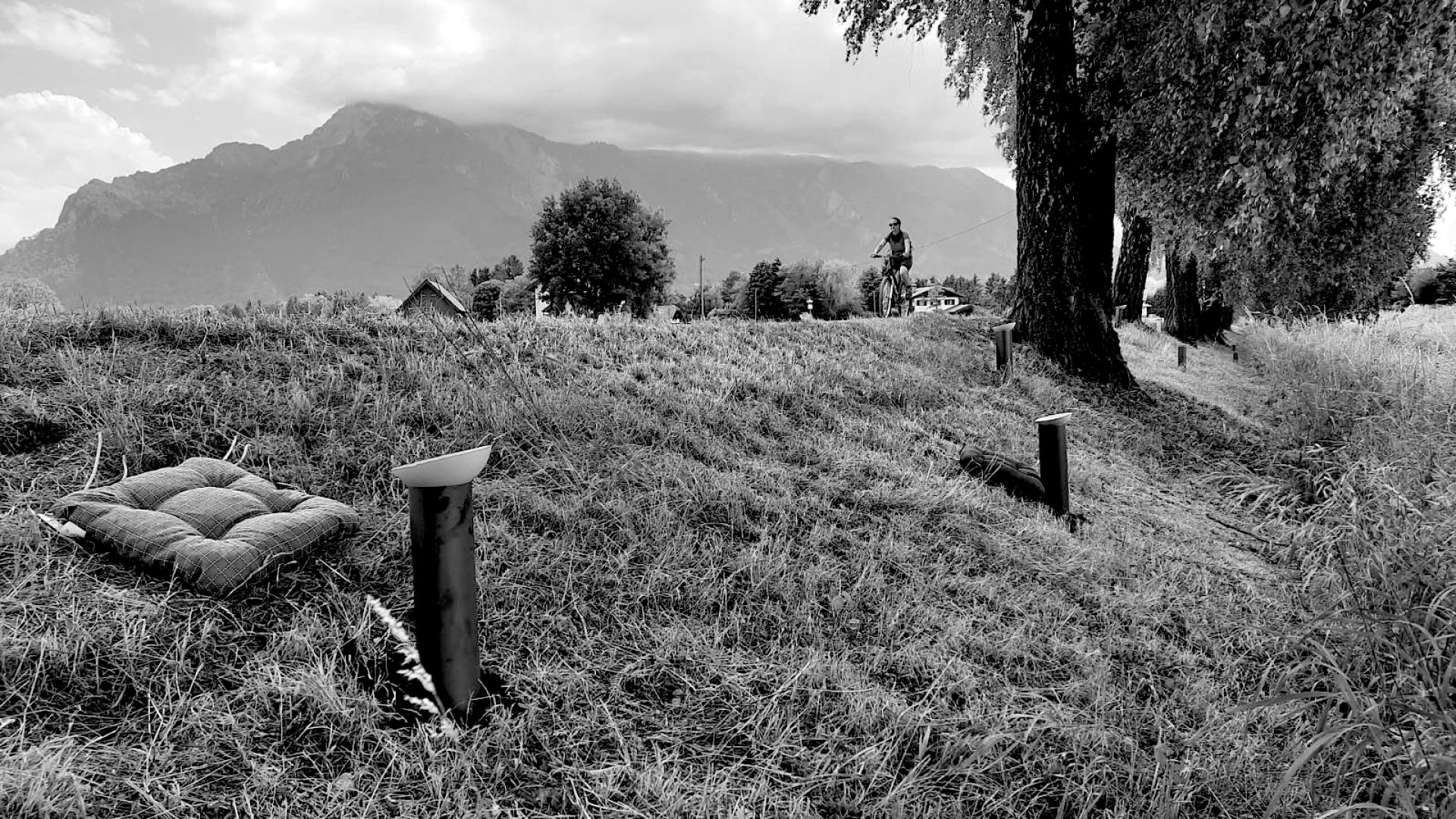 It is an exhibition organised by a collective of artists, one of the collective is Cat Jugravu, who are non-binary Roma artists.
ALS ALLE OHREN HÖREN KONNTEN "… and all ears could hear"
The city of Salzburg is full of hidden stories. One of them is the story of the Maxglan labor camp, where 200–300 Roma and Sinti people were interned between 1940 and 1943. Most of these people were deported to Nazi extermination camps and subsequently murdered. How to show this historiography, which is general in its nature, as incomplete and accompanied by sensitive and hopeful fictitious personal life stories of the people who passed through these camps? What voices, knowledge and perspectives correspond to the historiography of National Socialism, and in particular to those who were persecuted and murdered by it? How do we bring individual biographies out of collective oblivion and into the here and now, and how do we connect them to life today, and in turn to ourselves? The audio installation is the work of an artistic collective. Cat Jugravu are one of its members. Cat are a non-binary Roma artist and they personally opened the exhibition.
Artists: Aimée Andersen, Anna Szepes, Cat Jugravu, Dominik Jellen, Jonas Baur
Artivist_Lab is a gallery space that gives voice to political art, artivism, media, and actual social issues. It support and exhibits "artists in need" who are persecuted for their activities in their home countries. The gallery's main idea is to connect people who come from interdisciplinary fields and respond to social and political issues; It is a laboratory where philosophers, sociologists, journalists, artists, and activists meet together at the gallery exhibitions and have interaction.